Finished this one up yesterday...Had a combination of fun and headaches with this build, no happy medium. First, the kit decals were incredibly hard to use...they tended to crack all over the place. The fact that they were being applied to an unpainted body really didn't help. (If I were to do another, I'd clearcoat it first) Then I had all kinds of trouble with the chassis. I left my wheels and tires home, thus forcing me to buy another kit to rob them from (in this case my 5th Rick Mast Remington Tbird) and I accidentally glued in the rear suspension wrong, so only three wheels touch the ground. And of cource, I HAD to use Super Glue to attach them. (D'oh!) I tried painting several days, but was unable to as it was so hot the paint was congealing. So I had to wait for it to cool off some, which it finally did, yesterday. So, it's now done. I ended up building it as a show car. The real car was not gold chrome, just gold, but the gold chrome body was too cool not to use. I've already built another Bill Elliott car that can only be a showcar (95 Thunderbat) so maybe this will spur me on to build that Bill Elliott Showcar hauler from the Galaxie Limited kit I have been talking about for ages now. I made the engine red because I seem to recall being told by a Bill Elliott expert almost everything on these cars was red. It's just a showcar, no big deal.
If I can ever find another set of decals, I will do the painted gold version, too.
Thanks and enjoy the pictures! I don't have any sun pictures yet but I will soon. Hopefully!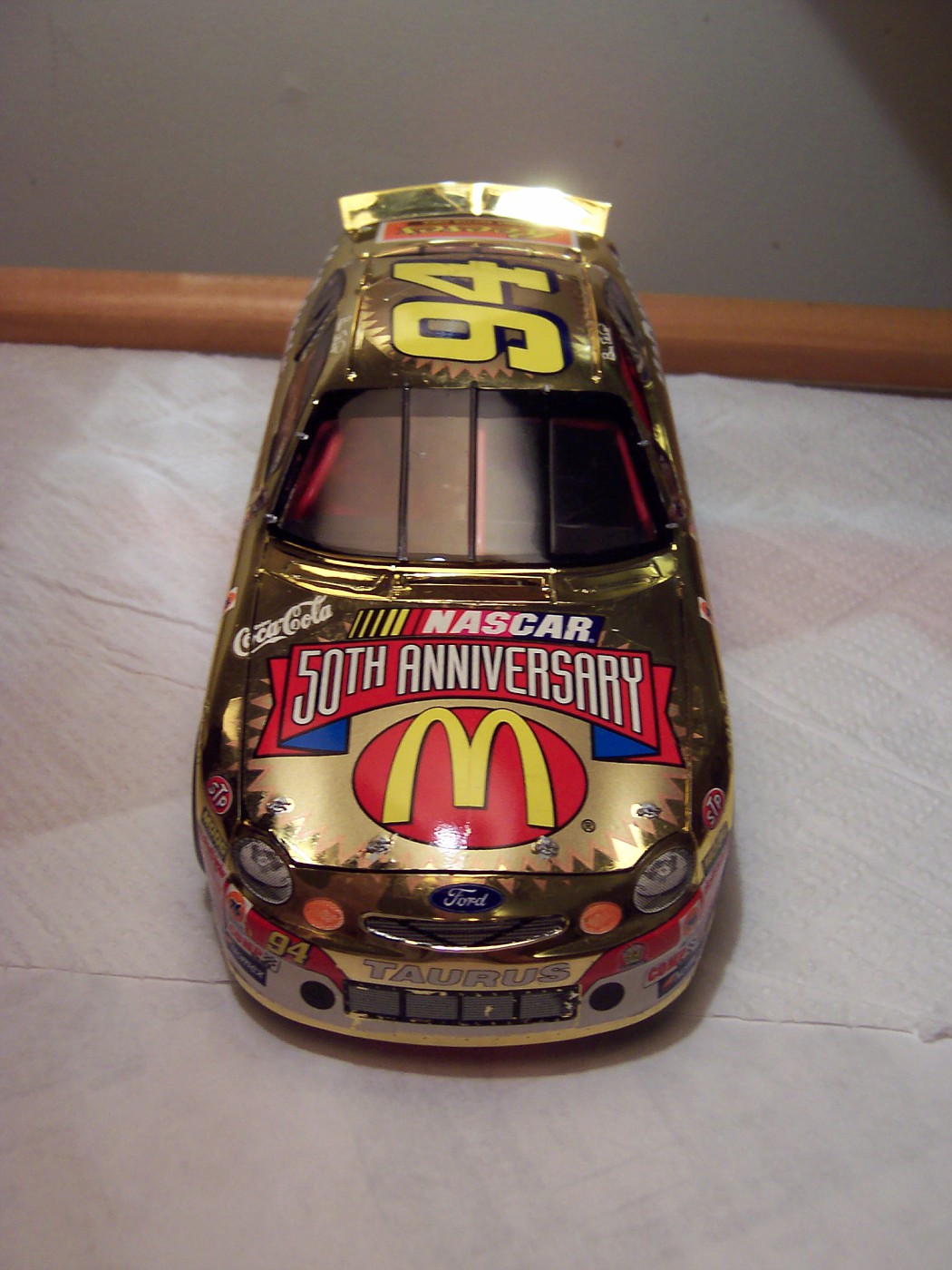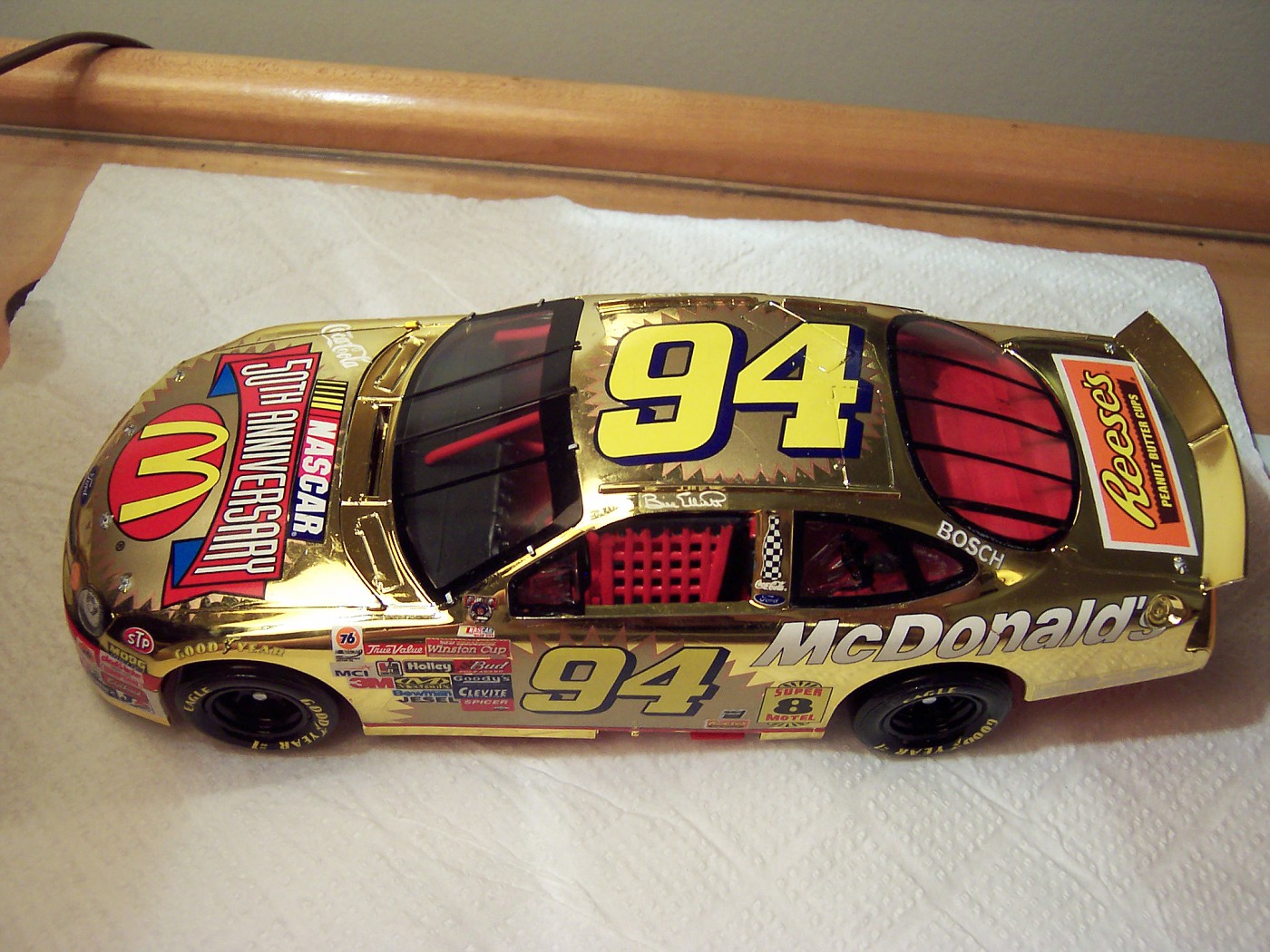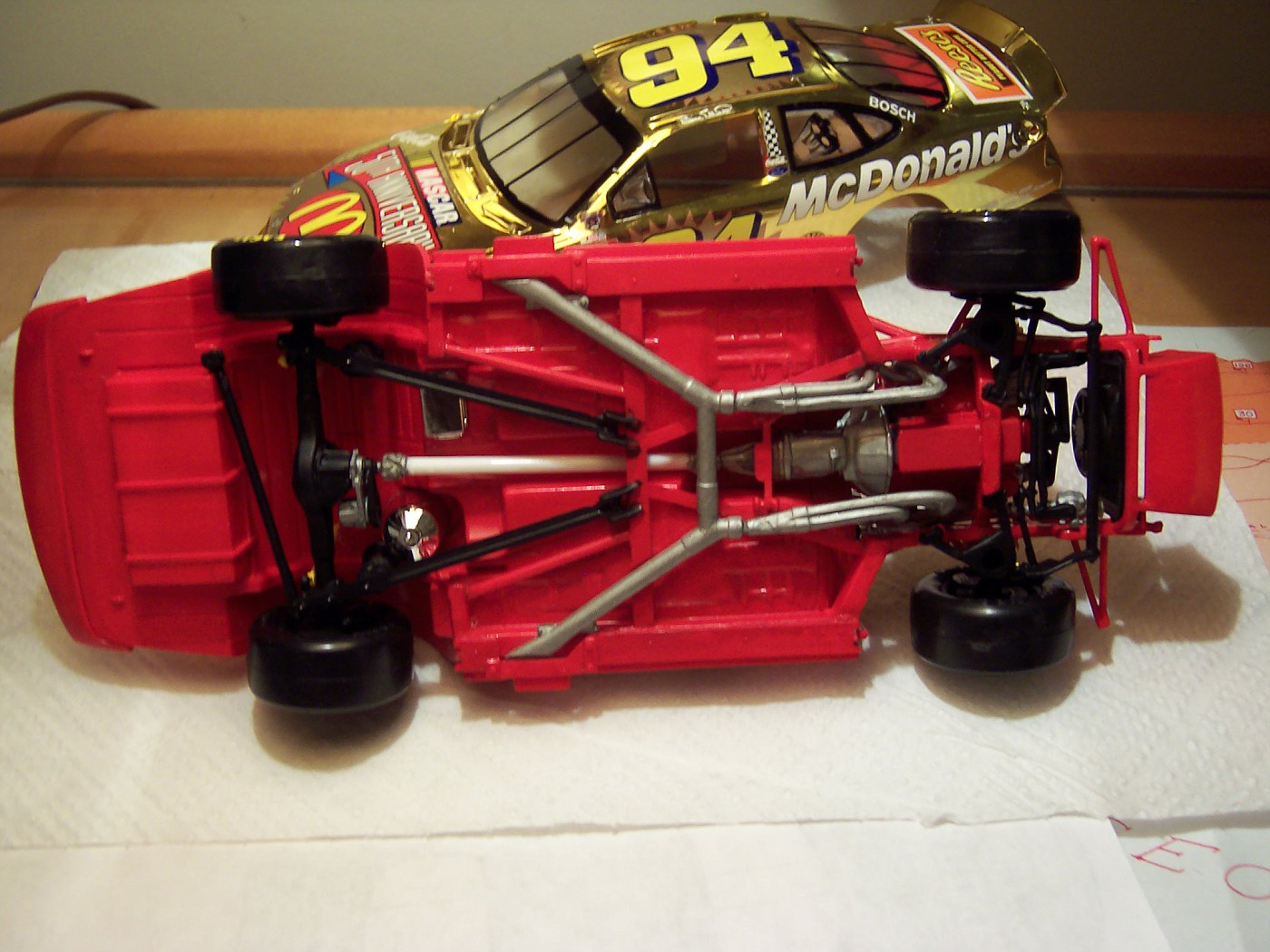 You can see the Buildup at THIS album