Hi all, New to this forum, looks pretty lively, so here goes.
Mainly build drag or hotrod subjects but have been known to make other stuff as well Currently putting together a 63 Impala. Dave Strickler's in fact.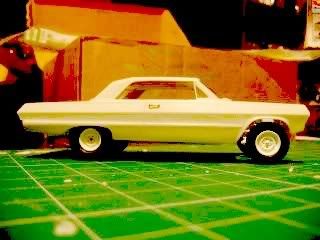 Don't know if i'm posting pics correctly yet so just post these two first. Posted the first pic of actual car just to prove that it did run as an A/FX as well as SS (thats how I'm gonna be doing it.
Bob
Edited by bobcrozier, 31 January 2008 - 04:58 AM.