Here is my latest completion. It is the 4th car in my Rookie of the Year project, and is the main reason I built it. I don't like Kyle Busch, he's probably one of my least favorite drivers...but, he won Rookie of the Year so I built the car. The plan was originally for this body to be a Jeff Gordon car, but the paint came out like ######. Has runs, a few bubbles, and lots of dust. Since I like Jeff Gordon, but the body was not great, I decided to make Kyle Busch's car with it.
Basic almost box stock build, moved the ignition boxes to the dash and the decals are JWTBM. Even though they were JWTBM, they were some of the hardest I've ever used, and there are lots of faults with them. When I get home, I need to touch up some of the hood, I accidentally tore it when I was applying it.
Since it WAS Kyle Busch, I decided to try a few things I don't normally do. For instance, I painted the roof rails, wing, air dams, cowl, and lower front grill. Normally I leave them body color, but I decided that if I messed it up on this car, who cares? Luckily, it came out pretty darn good so I will do it again in the future.
Enjoy the pictures! Sorry they are not in the Sunlight.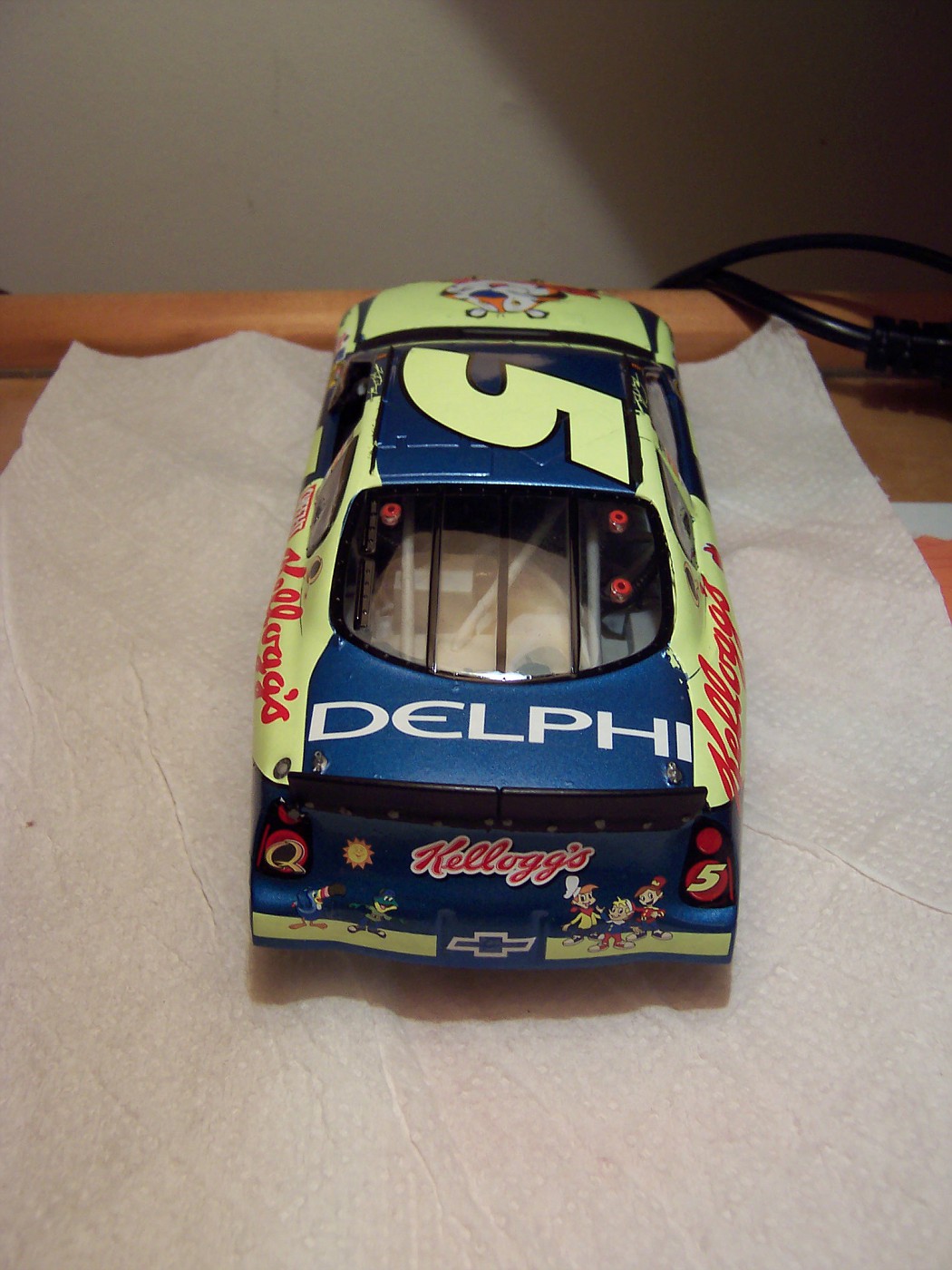 You can see my Rookie of the Year project at this link:
http://public.fotki....ie_of_the_year/