Thanks for the info Patrick!  Mike, that's a very good shot of the carb I can use! One other thing, would you happen to have a pic of the driver's side of the carb? I have some partial shots, but none of them show the return spring bracket and where that's located for the throttle. I can't tell if it's on the carb or on the intake manifold.

 

Thanks again!
I've seen more than one version, here are a few: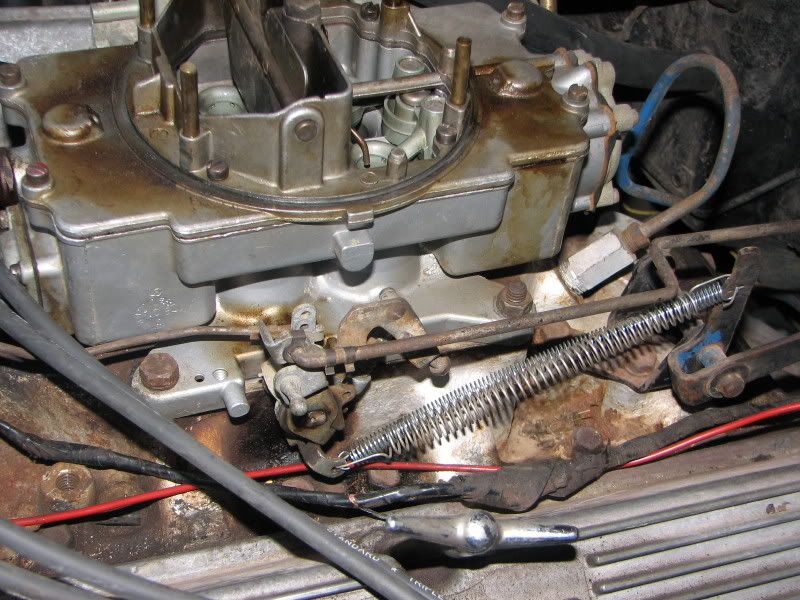 looks like you can mount it where it's convenient...depending on manual/auto trans.