Well this is my first post here. Ive been building this 10 GT500 car. A friend of mine has been building the same car but wanted to put a cage in it that would be one like a road racing car would have. Mine, I just wanted it like a street/strip car, so just a basic cage. This is the 2nd model I have built and first one to do custom to. But onto the pics.
First thing I did was put together and paint the motor. I was working on a yanko camaro and felt like taking a break.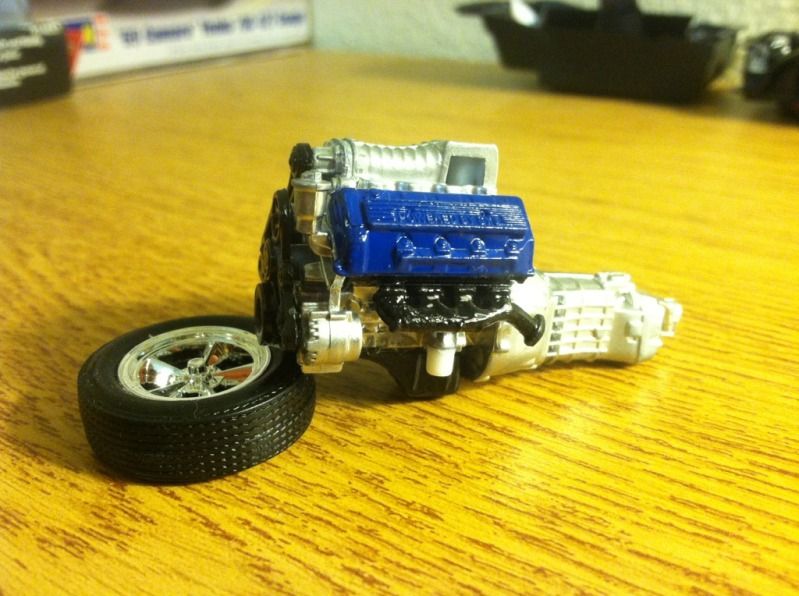 Then my friend talked me into cutting the front end off and make it sorta a tube chassis. I also cut the tranny mount so I could flex it enough to get the motor in and out since I was going to be glueing the interior on before paint.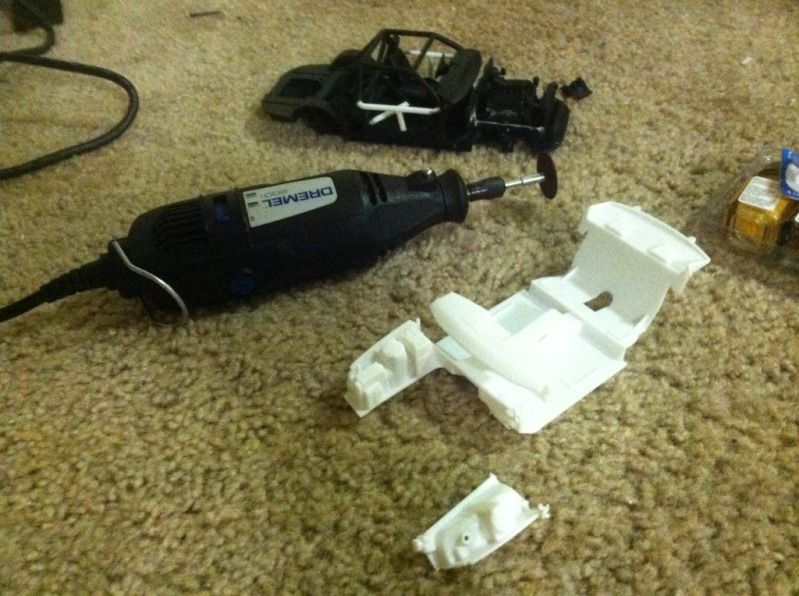 I then started on the cage.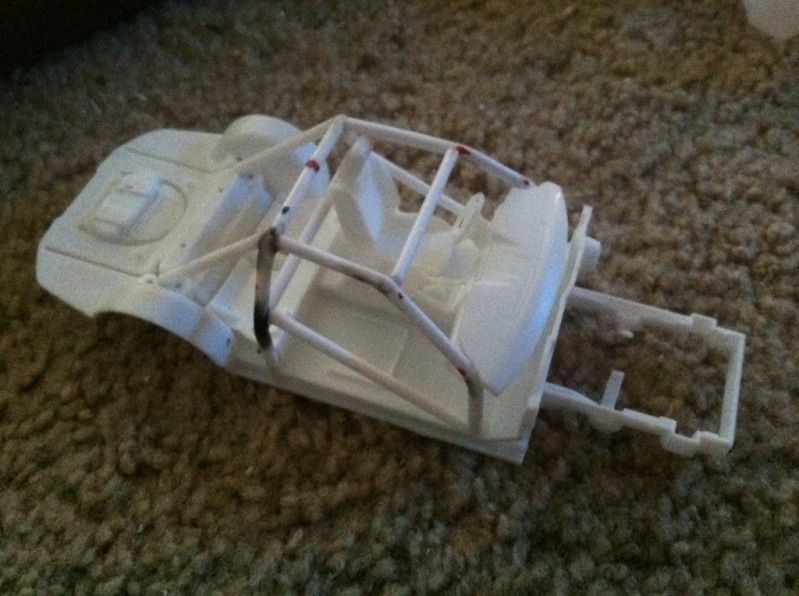 Sitting next to my friends car.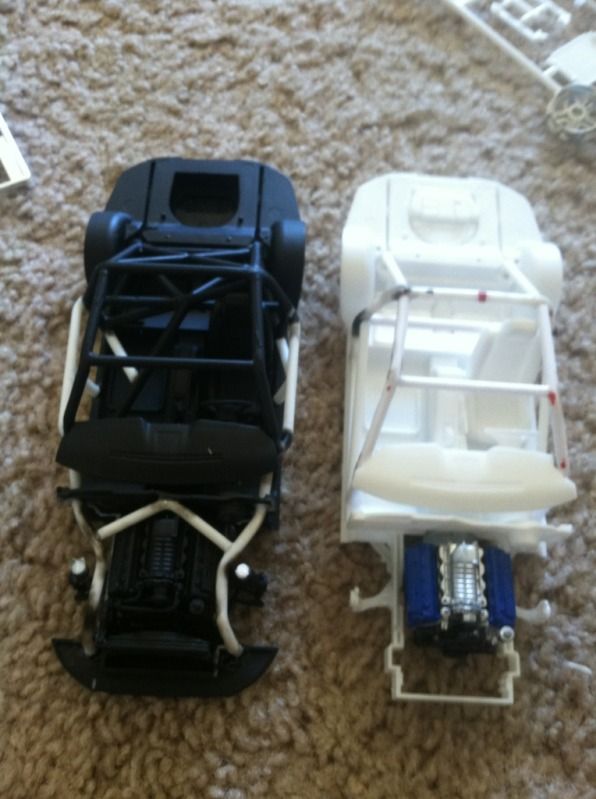 I then cut the holes threw the fire wall and put in the front tubes and painted it.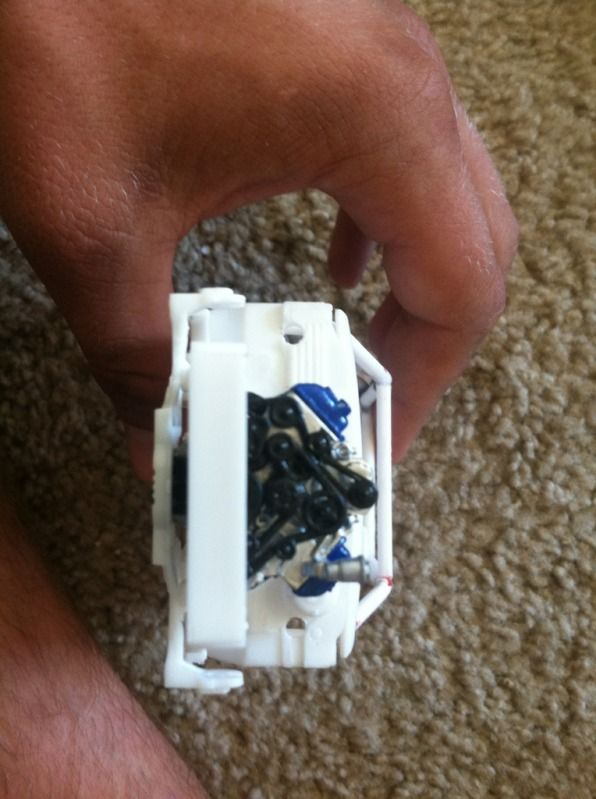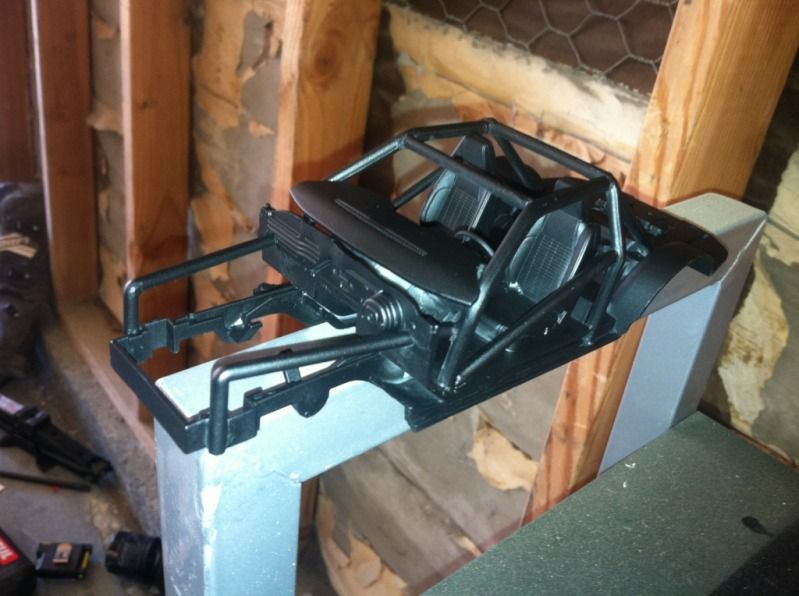 http://i68.photobucket.com/albums/i33/mods89/193D1686-BAED-4EAD-956E-0E3A00F389B1-12226-0000089F3787A3D5.jpg
These pics are from the work I got done yesterday, Just did some painting and got some parts in. I also cut out the grills in the bumper and hood and am going to put a grill in there you can see threw.
http://i68.photobucket.com/albums/i33/mods89/85F98072-A14F-4036-9C9D-519C940B2246-12226-0000089F4D670006.jpg
http://i68.photobucket.com/albums/i33/mods89/B19E40E1-A932-4F78-86DE-7CCD129FD673-12226-0000089F5A7F2D6A.jpg
http://i68.photobucket.com/albums/i33/mods89/10E2AE88-AEFC-425C-B947-849FD26FF605-12226-0000089F6B10EB79.jpg
http://i68.photobucket.com/albums/i33/mods89/510BBE87-00ED-4106-9457-C338371808A1-12226-0000089F7D829B40.jpg
http://i68.photobucket.com/albums/i33/mods89/E550EEB5-0109-4D61-A3A0-59E660079632-12226-0000089F8879611E.jpg