So after seeing so may great and wonderful builds I thought I would join the party and post my class of 2014 rooster. It was a great year I think, I ended up getting 5 cars done, hopefully I'll get a few more done next year.
Showing in order of completion.
April 25th:
'72 Nissan Skyline Fast Five tribute build. Built for the Fast & Furious tribute build CBP to honor the memory of Paul Walker and his character Brian O'Conner.
Under Glass Thread: http://www.modelcars...topic=88770&hl=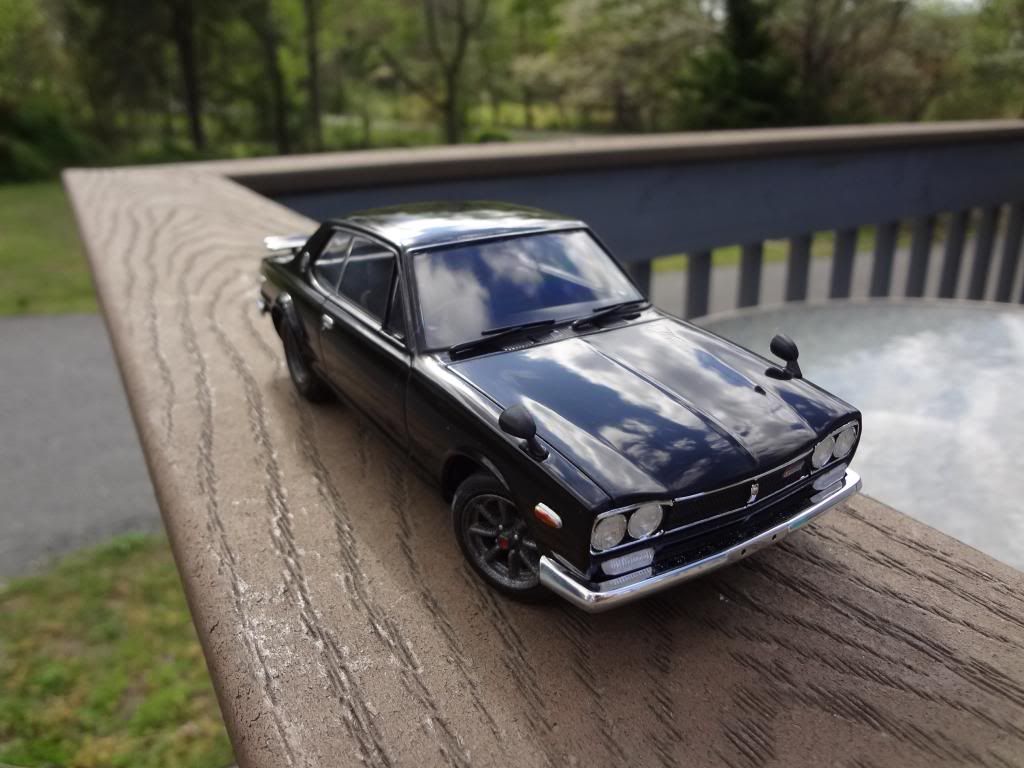 May 1st:
'70 Dodge Charger Fast Five Tribute Build. Dominic Toretto's Charger also built for the tribute CBP to accompany the Skyline. Started out as the Revel '69 Charger converted over, features custom 3D printed rims modeled by myself and printed via Shapeways.
Under Glass Thread: http://www.modelcars...topic=89003&hl= 
July 28th:
'67 Plymouth GTX: This was built as the secondary entry to this years Cannonball run to substitute the '77 Formula I had planned. 
Under Glass Thread: http://www.modelcars...l=#entry1230844
Dec. 1st:
'68 Dodge Dart: This was my primary entry into this years Cannonball though it ended up being one of the last builds completed lol. It won in it's group and placed third overall.
Under Glass Thread: http://www.modelcars...topic=96911&hl=
Notable features are 3D printed rims and my very first attempt at Bare Metal Foiling.  
And last but certainty not least my final build of 2014 and the one that mattered the most to me. It's a tribute build my Father's '77 Firebird Formula, he sold it just before I was born in '90 for a more "family friendly" car, of all the cars he has owned over the years it's the one that meant to most to him. So I built this replica as best I could and surprised him with it (and boy did it ever) on Christmas mourning. Converted over from Revels '77 Smokey and the Bandit kit.
Under Glass Thread: http://www.modelcars...topic=96909&hl=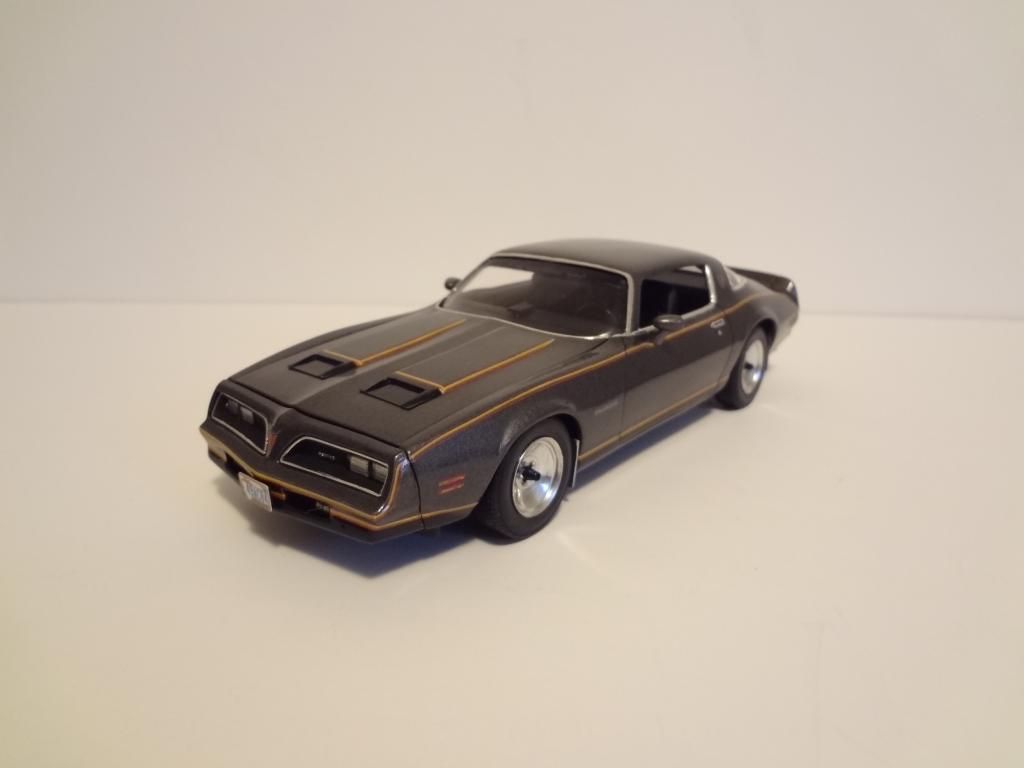 And finally just for a little fun I setup a little poll to decide next years sig picture (That little photo just below all my posts). Which ever build gets the most votes by the next Saturday will replace the '32 Skull rod I've had for this past year.
Thank you all for looking, commenting, and following along on all my builds this past year, 2015 is just around the curve and I can't wait to see what it brings.
See you all in 2015!