I just found this while cruising around on the inter-webs today.
looks like a Pete 362 with lots of wheels hauling a trailer with a rocket booster or an unarmed Minuteman III intercontinental ballistic missile.
I also found an article from 2008 stating that a Minuteman III booster transport vehicle tipped over on the gravel access road, dumping the 75,000-pound rocket booster on the ground after the road gave out under the truck. No injuries were suffered but it did take $5.6 million to recover.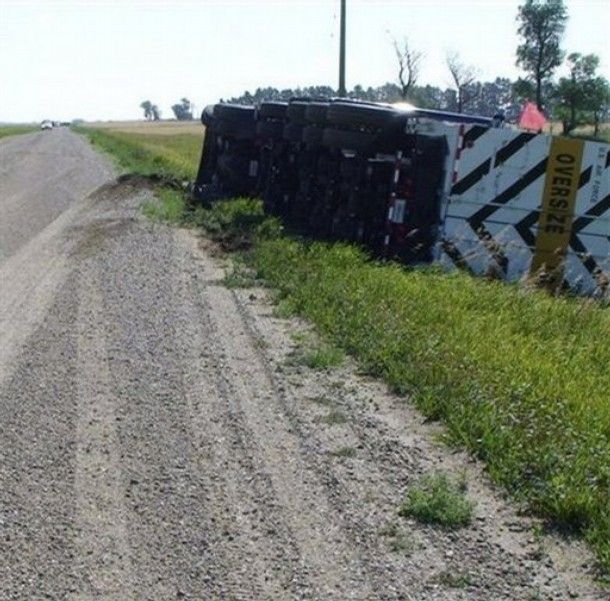 Scary