Tom Daniel, 1971, ~1/32
The Hemi-Semi knows how to deliver the goods on time, no matter what it takes.
A hot rod semi-truck?
It could happen, Hemi Semi, the name has a ring to it.
Again, the deal here was to add more Snap Tite (no glue), kits for beginning modelers and this was part of that group of kits designed in "action" poses...
Boxstock from the 2001 reissue, built in between, with just a little color ...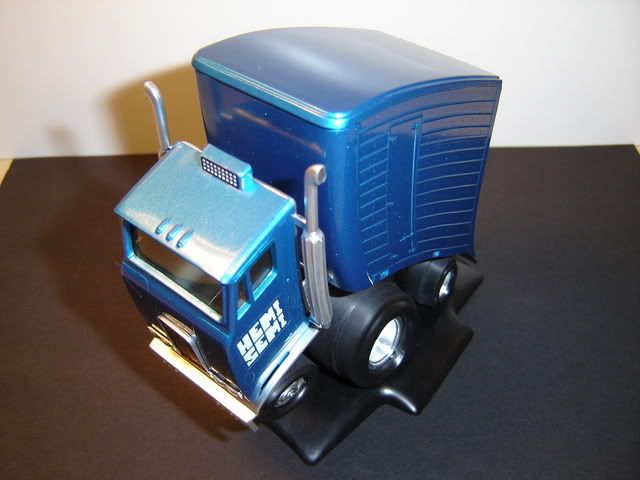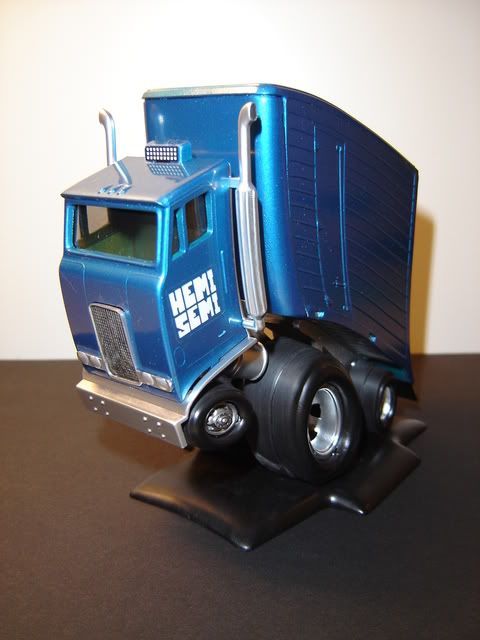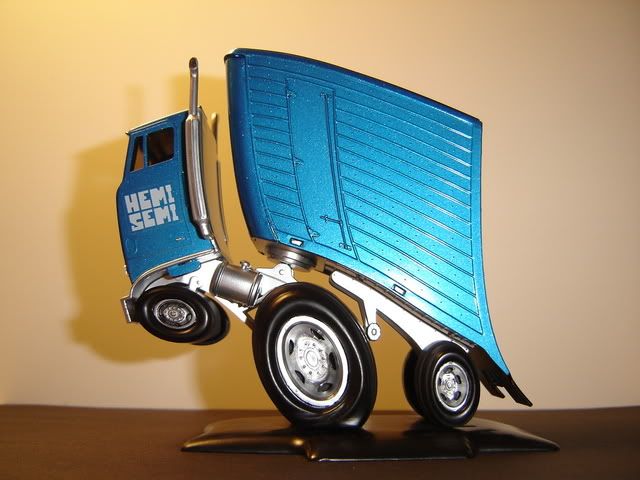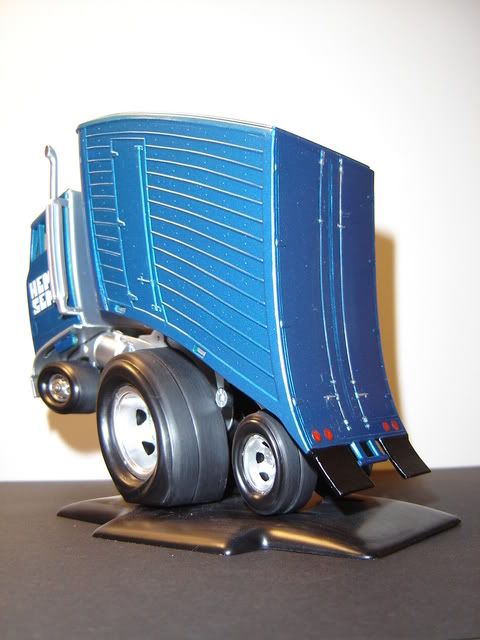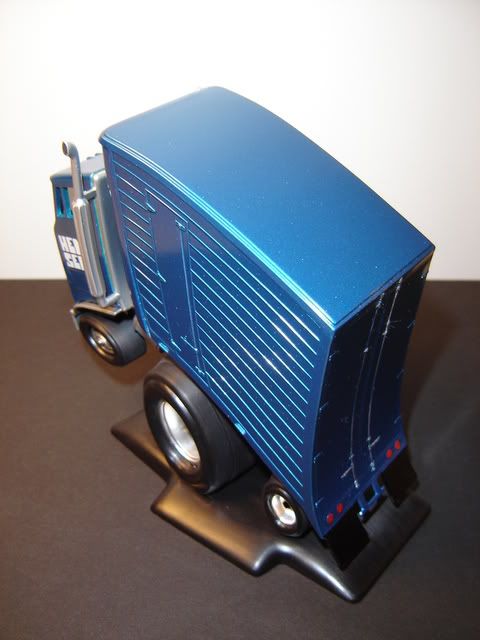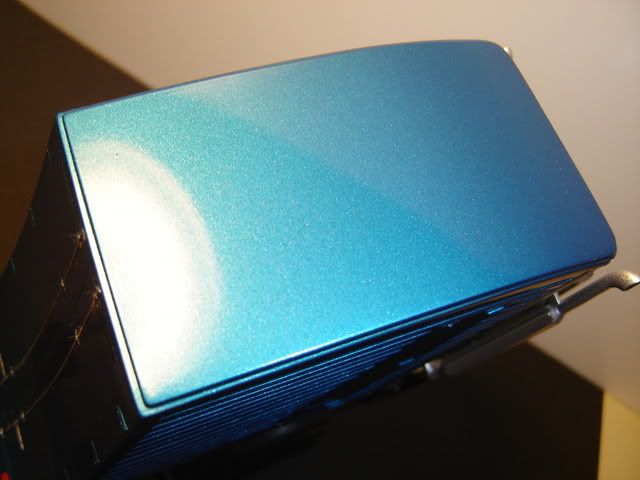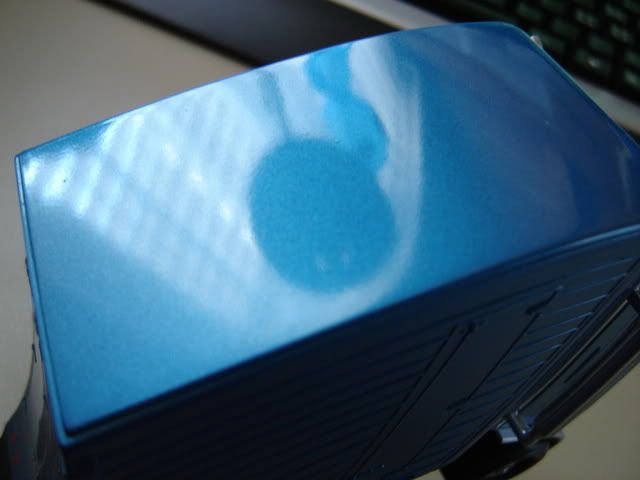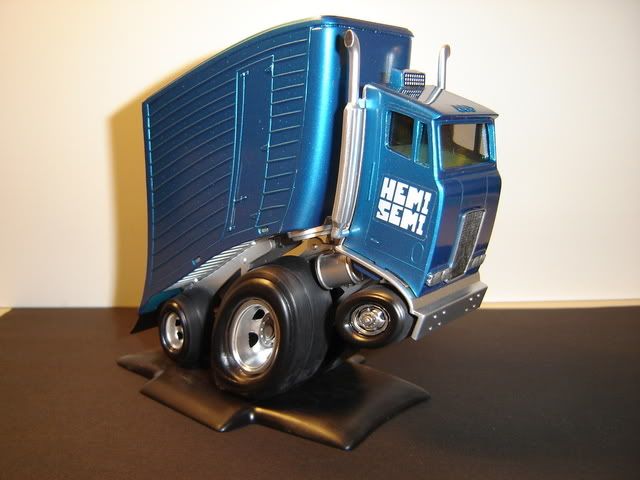 Hope, you like it...