This is the Revelle Mustang.
This is the third paintjob this model has had.
The first one was my fault, I grabbed the wrong can of clear when going to add the last and final wet coat, that was back in 2004.
So I ended up doing a quick paint job and ended up losing the side vents. I was never happy with the way the paint ended up especially since the blue paint was so good.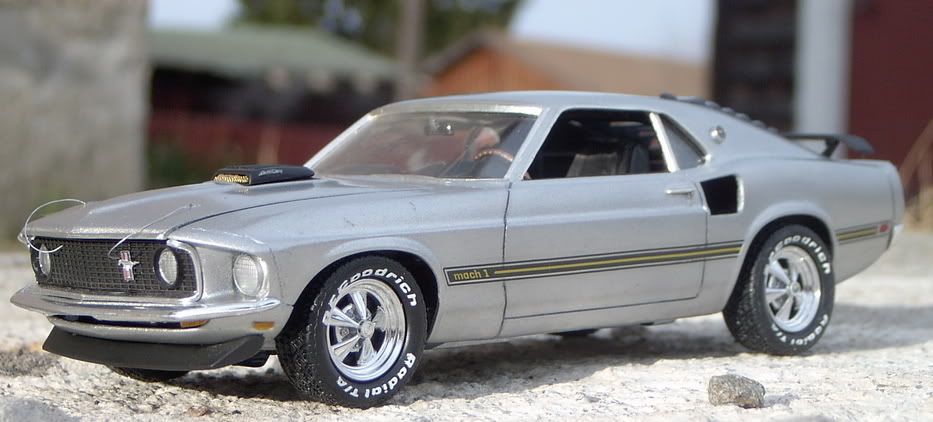 So I finally got some replacement vents and got to work on earlier this summer, and here's how it looks now.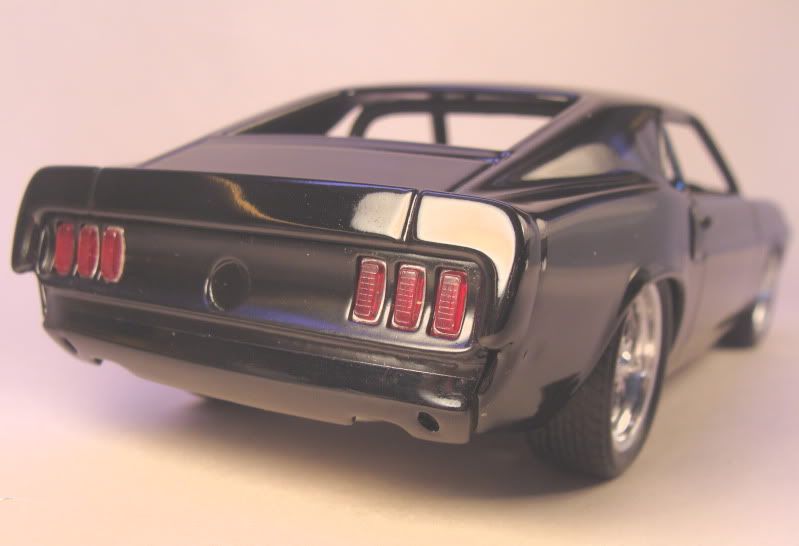 Ive pretty much given up on the Mach version.
Not sure If I will use these wheels just had them on hand so I used them for a quick mock up.