Every year the model club that I belong to has a build theme lottery were everyone throws their best ideas into a hat and one is chosen as a group build.This years theme was "Rancheros, El Caminos or similar  phantoms.  I figured that starting with a station wagon would be the easiest way to go. However a quick check of my stash only came  up with a WV Golf hatchback.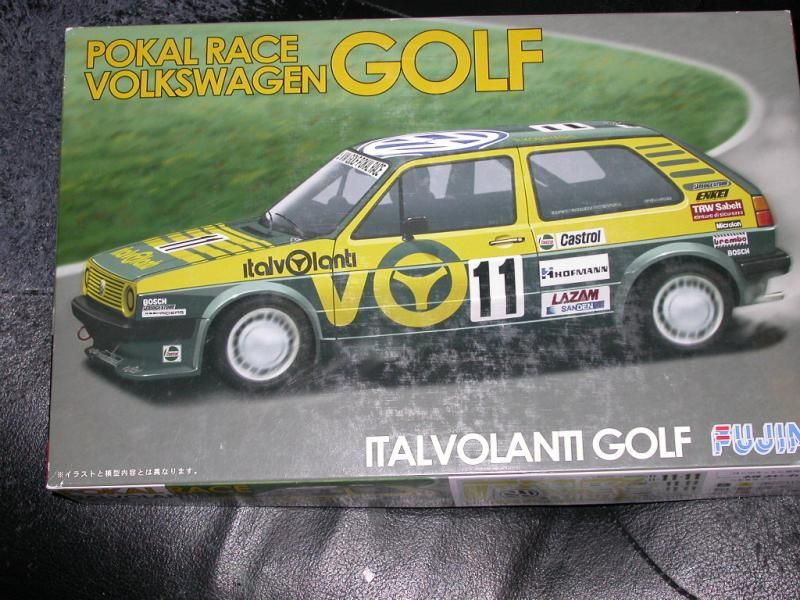 I had won this kit as a door prize and had no plans to build it so I was quite willing to sacrifice it to a razor saw.
The major conversion work consisted of shortening the door length and stretching the truck bed by the same amount so that the chassis pan would stay the same.
A Dodge VTS kit donated box bed and bulkhead parts. The Wheels and tires came from a fujimi tire kit The paint is Crimson nail polish.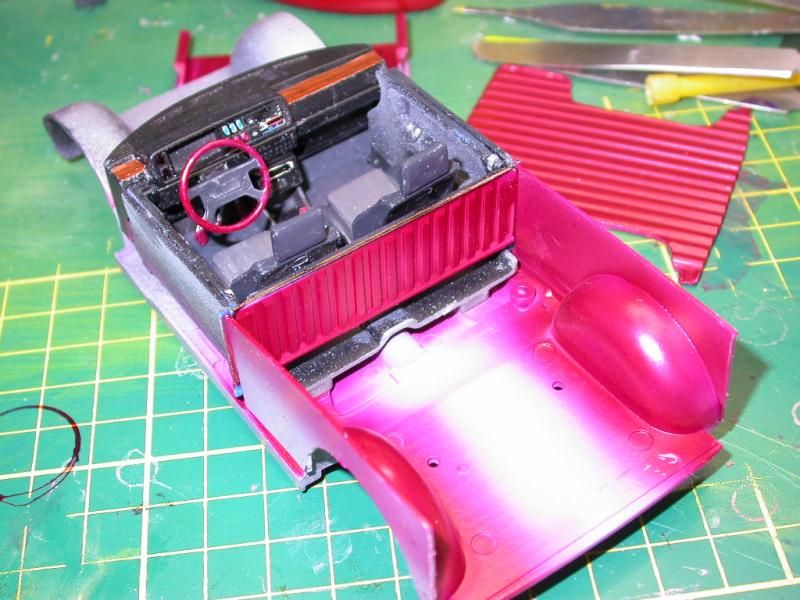 the truck bed scratch build. The inner door panels also came from the VTS kit
and this is how it turned out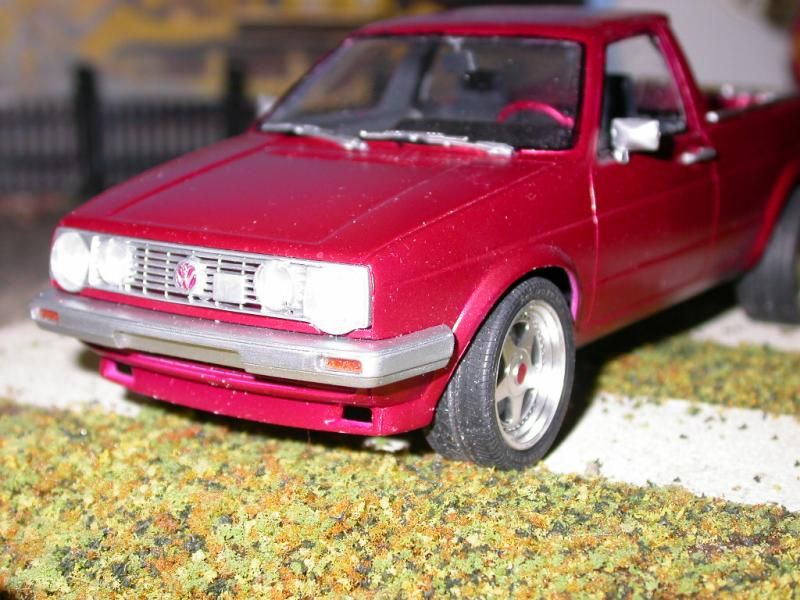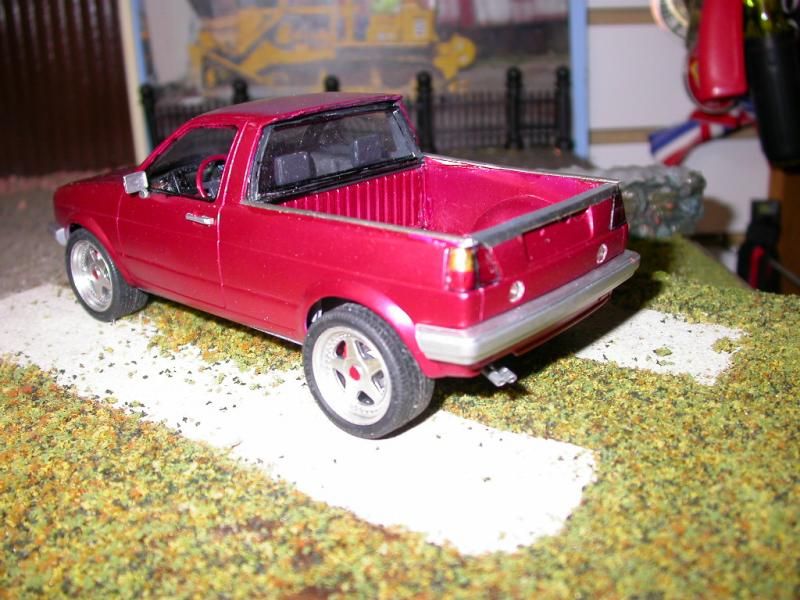 Thanks for looking
Carl