Brought together a couple Corvette kits and many random parts from the parts bin for this build. It's a replica of a friends Corvette, awesome inspiration for a project!
Paint is Testors One Coat "Graphite Dust" with "Wet Look Clear" and a mixture of Rust-oleum sprays and Testors sprays and bottle paint. Bare Metal Foil. Studio 27 Carbon fiber decals. Lots of Microscale "Micro Sol". I also tried Walthers "Solvaset", it's very strong stuff and got the decals to conform to the toughest areas.
To replicate the original car I used the engine, transmission, heads, and rocker covers from a 98 Camaro kit, Intake, Water pump/accessory assembly, and engine covers from a C6 Corvette kit. The pulleys and belts from the C6 kit were modified to re-position the AC compressor. A modern Battery, AC hoses, brake booster, and ECM were sourced from the parts bin. Intake was made from solder and rubber couplers are painted tape. Electric fan is from the C6 kit.
Seats were filled with glazing putty and the pattern was carved with an exacto and a dental pick. the metal rings were from the jewelry isle at Hobby Lobby. Steering wheel holes are drilled out. The dash was filled in and a hole cut to fit the modern head unit from a Chrysler 300 kit (yup, the one with Lambo doors and a giant stereo).
The only body modifications are shaved door handles and the side moldings were smoothed and covered with carbon fiber decals. Also did away with the front plate so the brackets were smoothed down to flow with the body.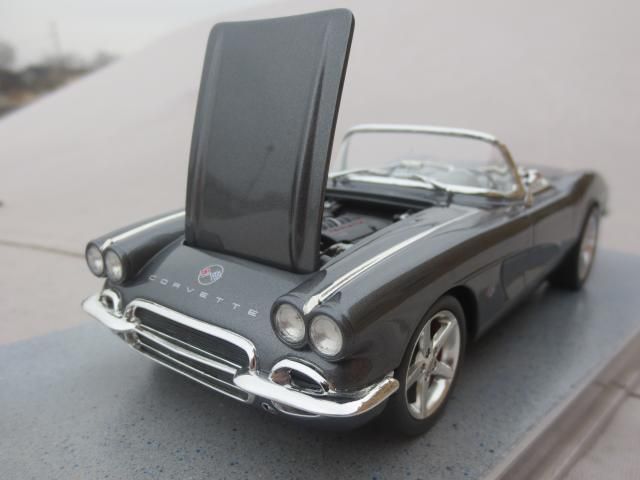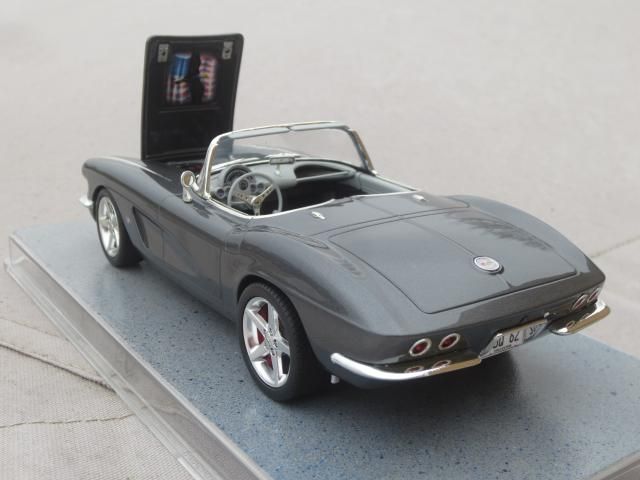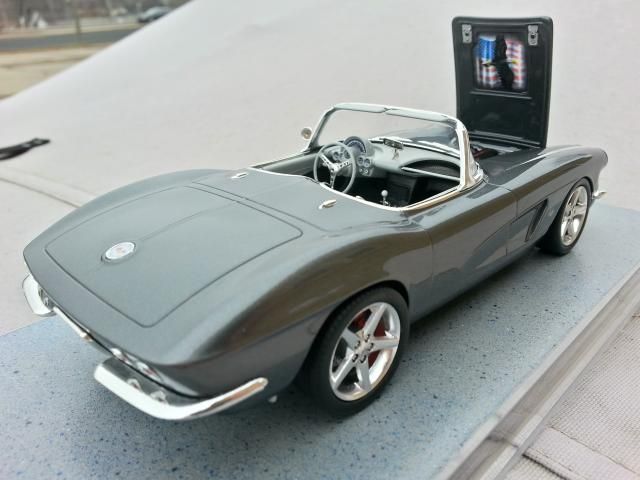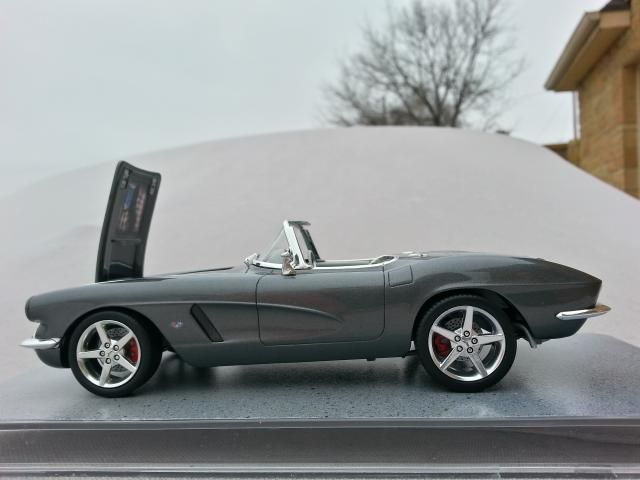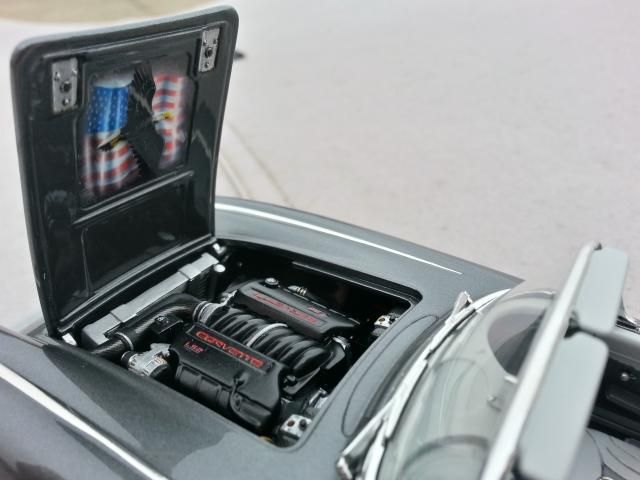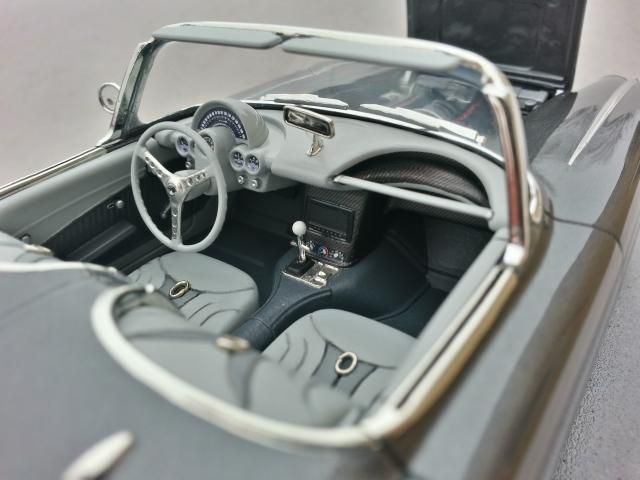 The rear Wheels/Tires stick out just a bit much but here you can see they're right up against the leaf spring so without totally redoing the rear frame and suspension or notching the spring, that's just the way they'll stay.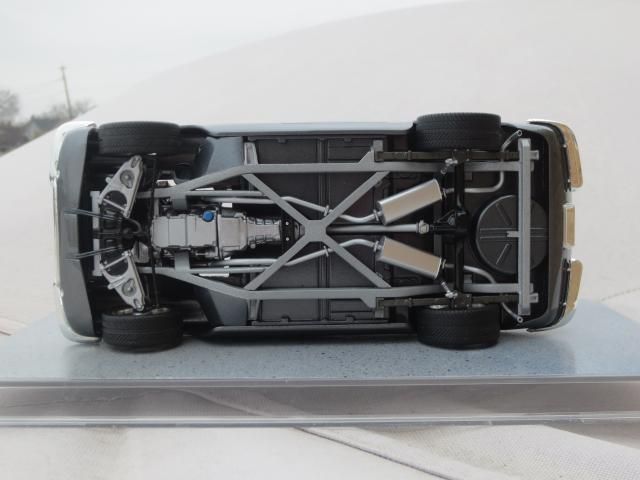 Work in progress here: http://www.modelcars...ic=96450&page=1
Enjoy the pics and comments are welcomed.