What do you do with a $71.00 chrome plated tanker?
http://www.hobbylinc...vl/rvl07554.htm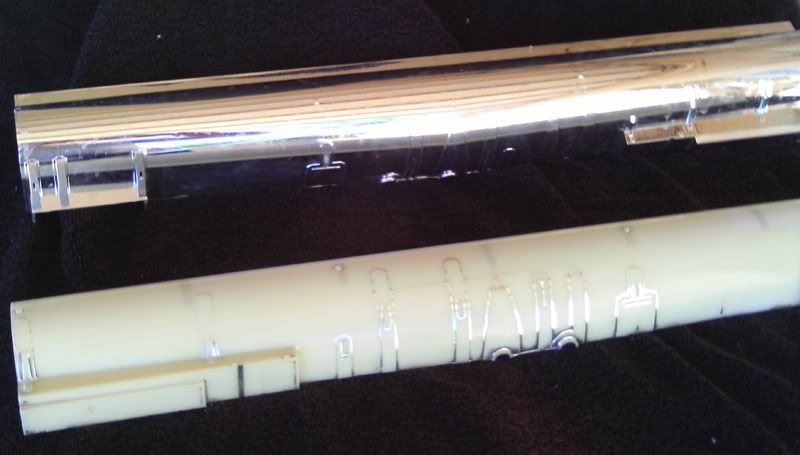 Strip it and use it as a test bed for 'Alclad'....Fingers crossed...
This thing wouldn't fit in anything so I could soak it in simple green! So i pulled out my blue magic polish and had at it!
I started this kit about 4 years ago and shelved it, and I'm glad I did! Now I can put it together and not have to worry about messing up the chrome.
So I borrowed a friends CD...
Alclad CD
And I'm gonna see if it works like it did for for him! I never heard him say "abracadabra..." So I don't think there was any magic involved?
Jeff