I have some up for trade.
The Red Motorworks Mustang is missing all of the glass.
The wild breed body is painted.  No clear.  Complete kit.  Just needs a clearcoat and polish.  The paint on this is a very smooth Testors enamel paint job.  Yes it is dry LOL
The T-bird is sealed
The Ferrari us open but complete.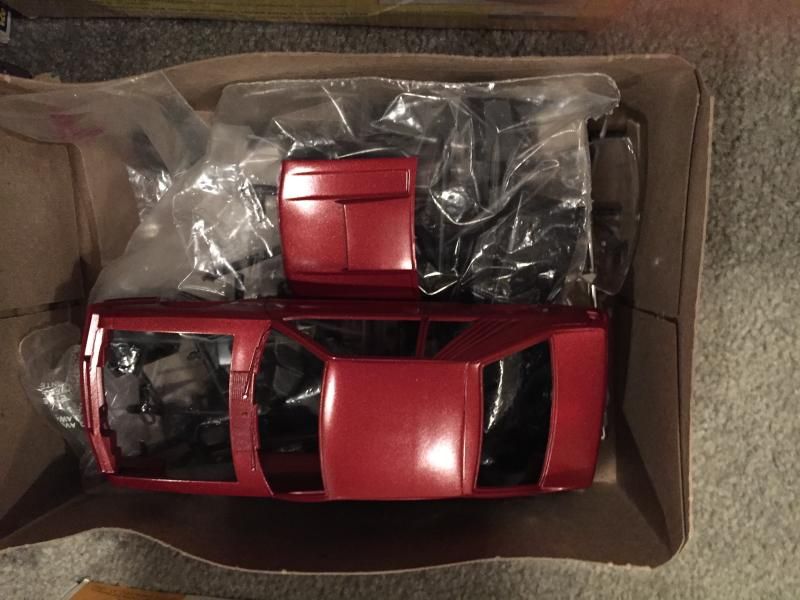 This is complete but painted
This is open and complete
I'm looking for the following.  Would consider trading multiple or even all for certain ones if you have what I am looking for.
Porsche 911 kit.  Revell or any 911 kit with a full engine (just not the slant nose cabrio...)
Almost any other Revell Ferrari (except the 458 or Testarossa as I already have those)
Revell 240Z
1969 Olds 442
Mid 70s Corvettes 
65 or 66 Ford Galaxie
Chevy II
Mustangs.  Let me know what you have.
Monogram 57 Corvette
any interesting exotic/muscle/sports car