I had mentioned I was helping a friend get his Civic ready for the summer. Here's a few pictures showing what we've been fooling around with.
This is what he started with. Bought it off of e-Bay a few months ago for a good price from NE Penn. Has an Integra V-TEC engine, headers, exhaust,intake, chip,5 spd w/short shifter, suspension,etc. Any more details I can't answer as I don't speak Honda. But I do know how to make things look "different".
Yes.... it's pink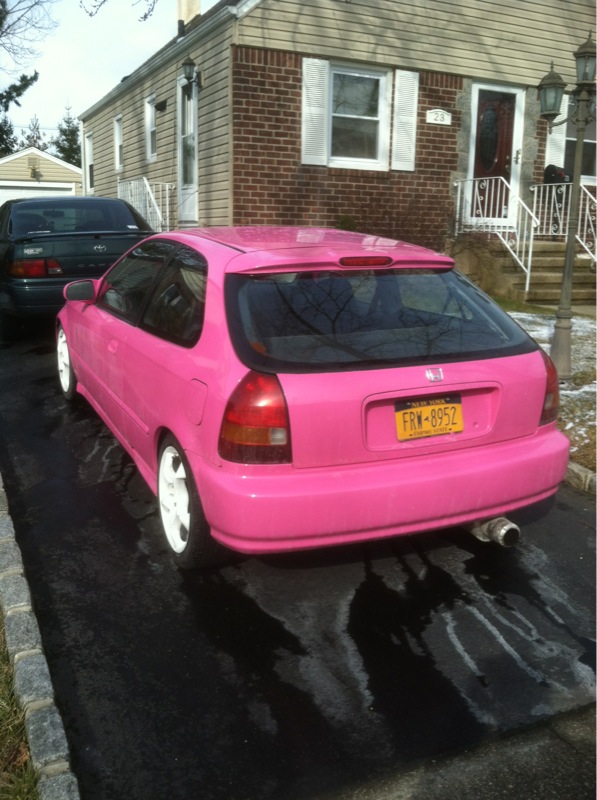 After a bit of masking & spraying...
Satin black with a silver stripe separating the colors.
Buddy kept dragging it around the yard....
The windows get tinted this week. Thinking of a small spider web graphic on the leading edge of the rear wheel wells just behind the doors. This thing scoots pretty good too!
I'll be back to normal soon....