This is a model of the restored Jim Miles Magic Muffler Fiat AA/Fuel Altered dragster. 
The original car had a fiberglassed 1948 Fiat Topolino body with a bored and stroked 331 Chrysler Hemi. Jim Miles built the car and acquired sponsorship from the Magic Muffler Shops in Southern California. In August 1965 at the Lions Drag Strip, as driver Gary Essman hit the throttle the bottom end of the engine exploded all over the track. A photographer captured the exact moment this happened.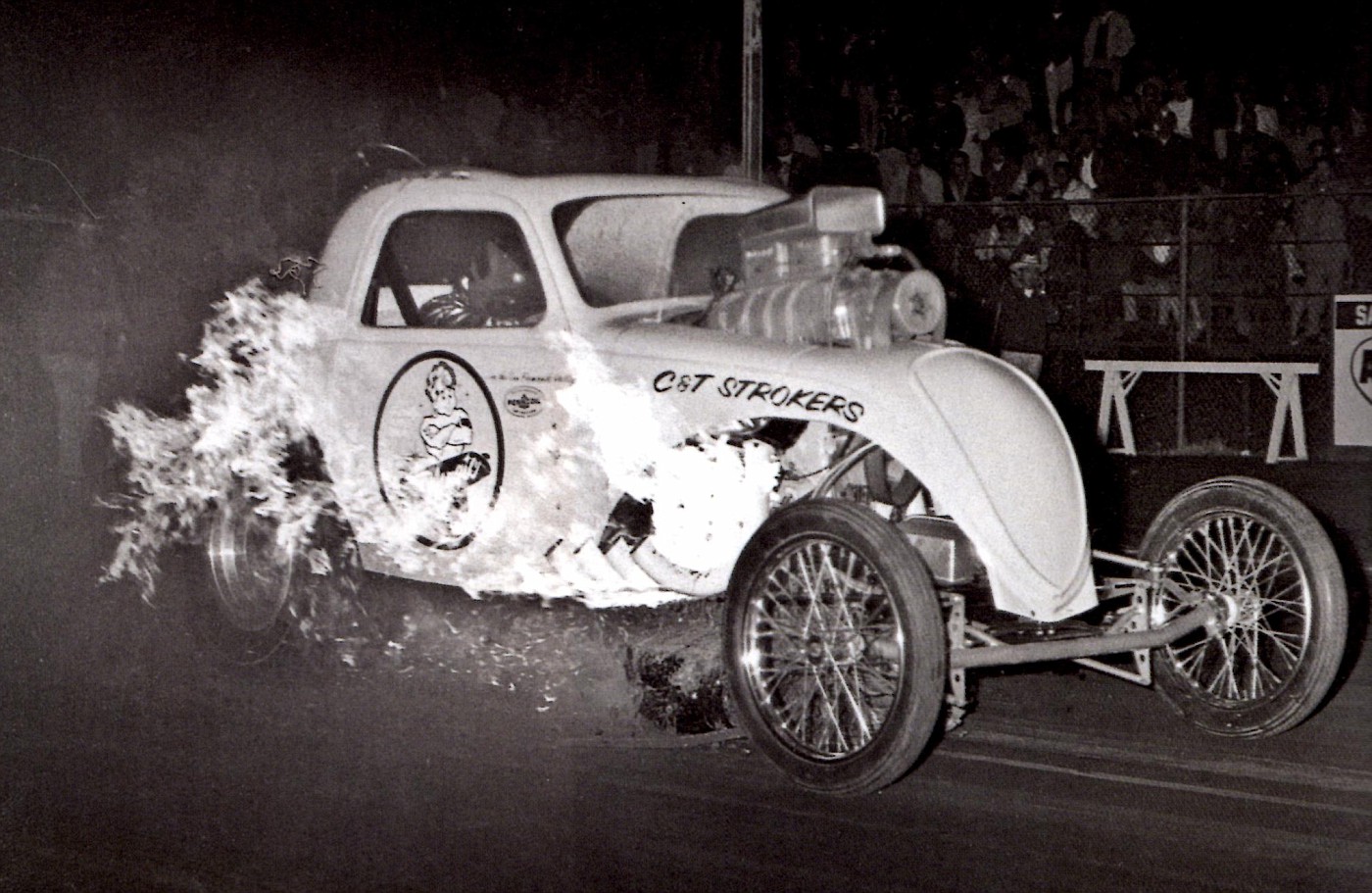 It seems that in the rush to get the car built, they forgot to torque the bottom end.
Although it has Jim Miles noted as the driver on the car, he wasn't driving it at Lions Drag Strip that night. Jim had planned on driving the car, but after a bad accident in 1964 he he decided to stop driving.
The restored car was done by Billy Corbett and Jim Miles.
My inspiration to build a model of this car came about when I picked up a copy of the Winter 2015 "Elapsed Times" magazine.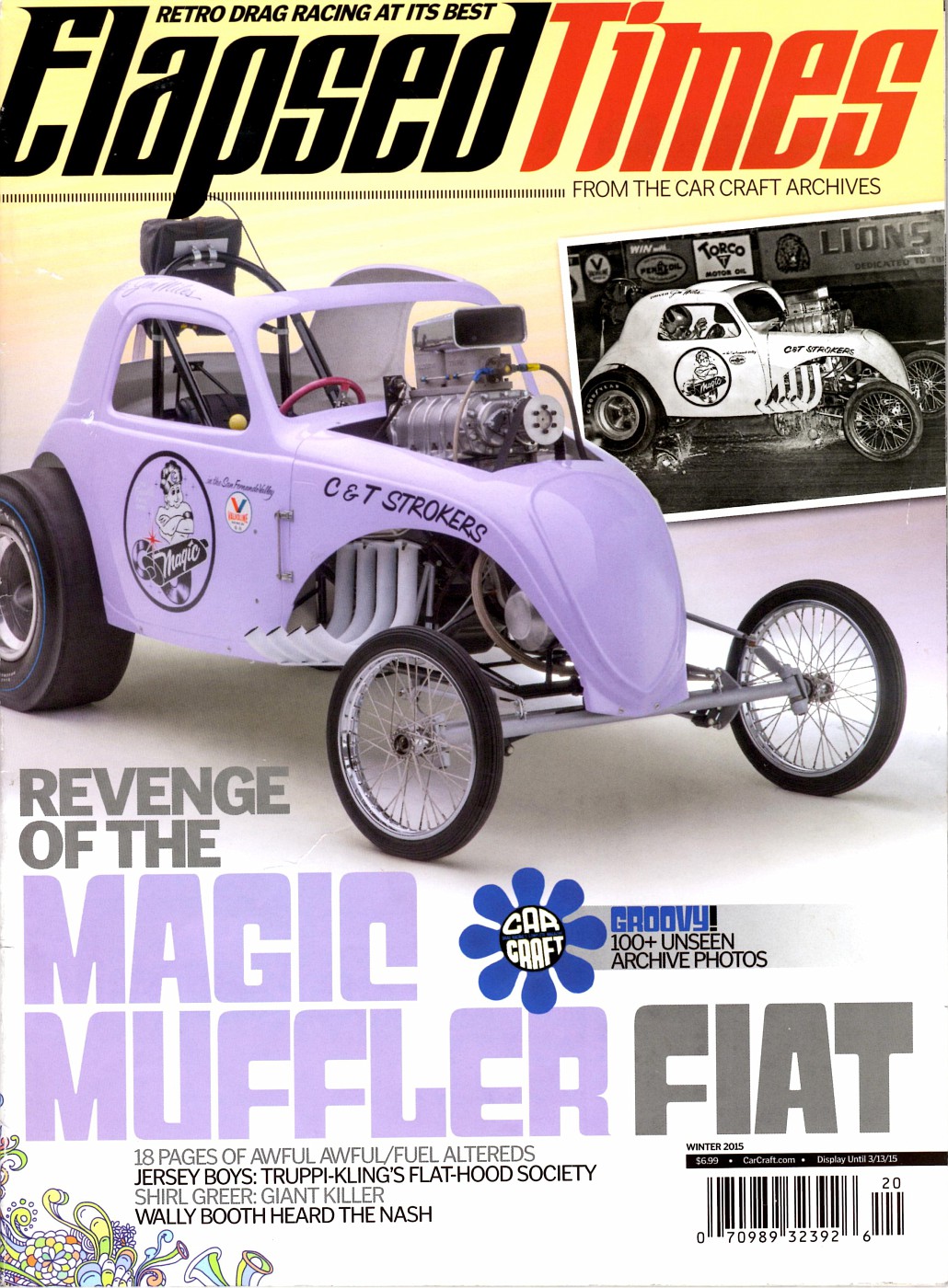 ​I scratch built the frame, modified the Fiat body in the AMT "Dual Dragster" kit, made my own wire wheels, decals and added numerous after market parts and pieces.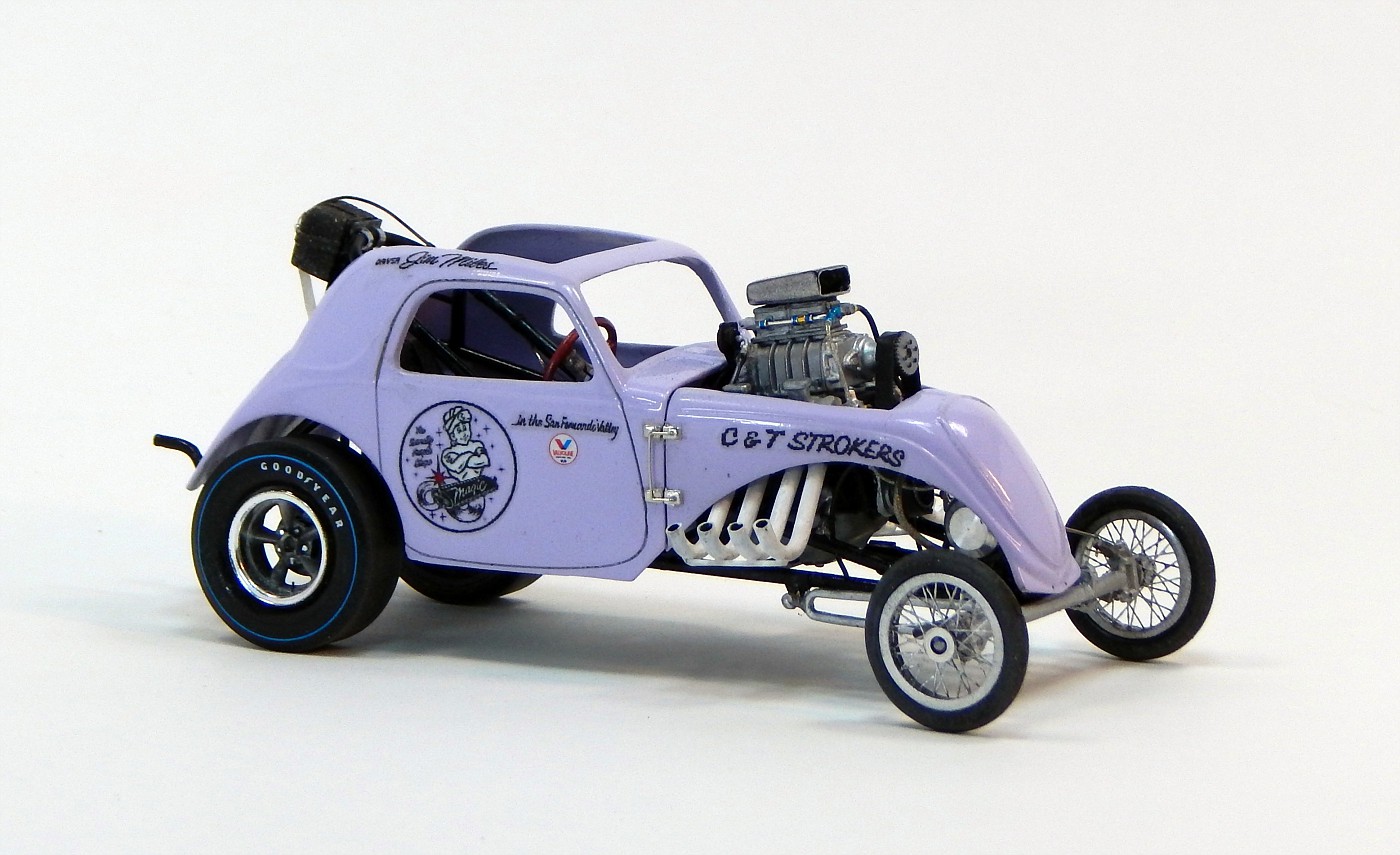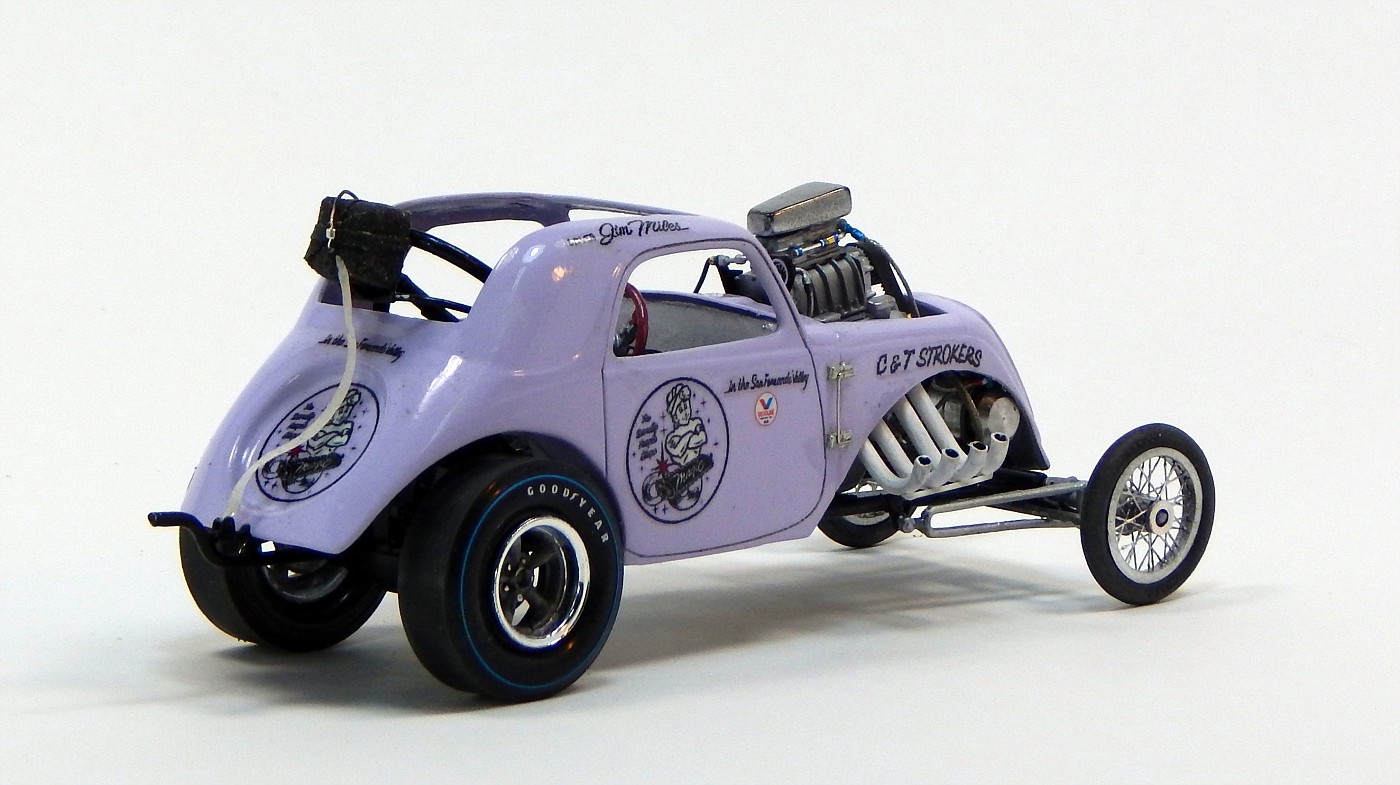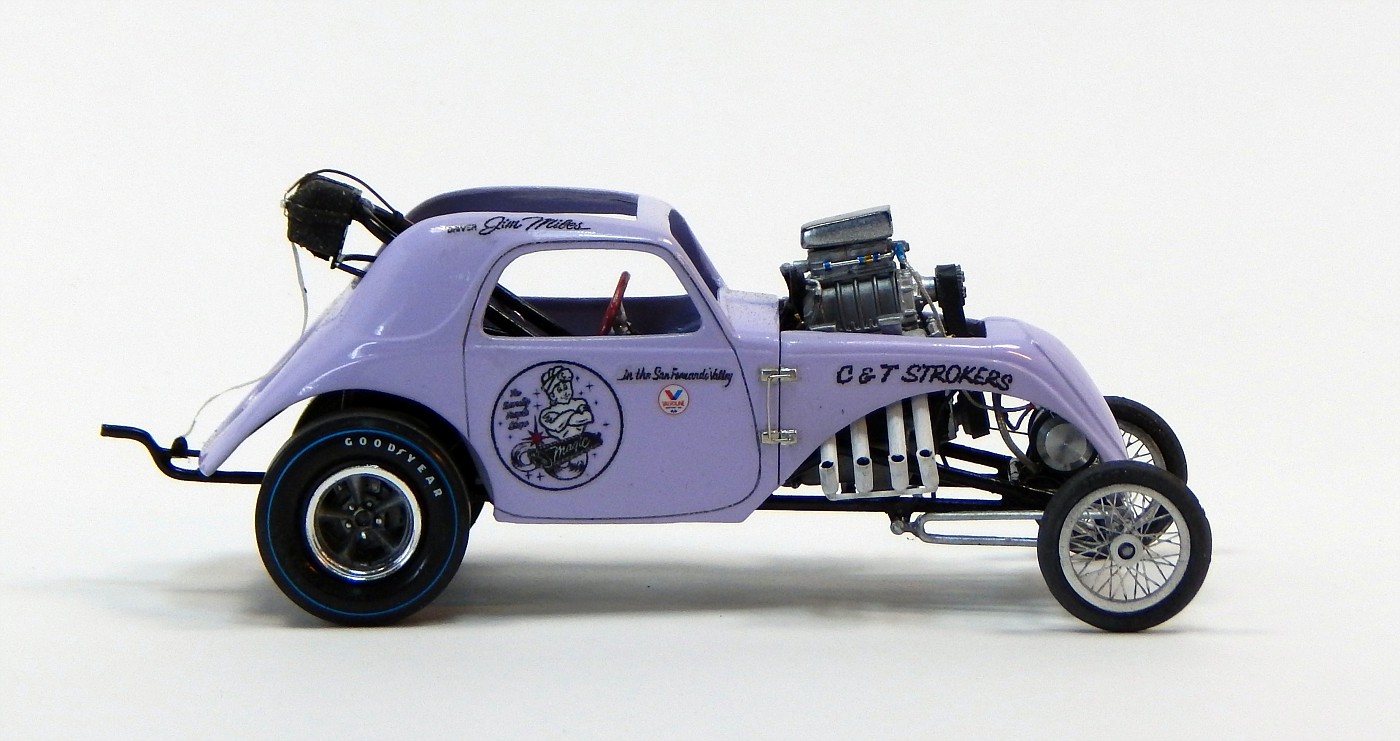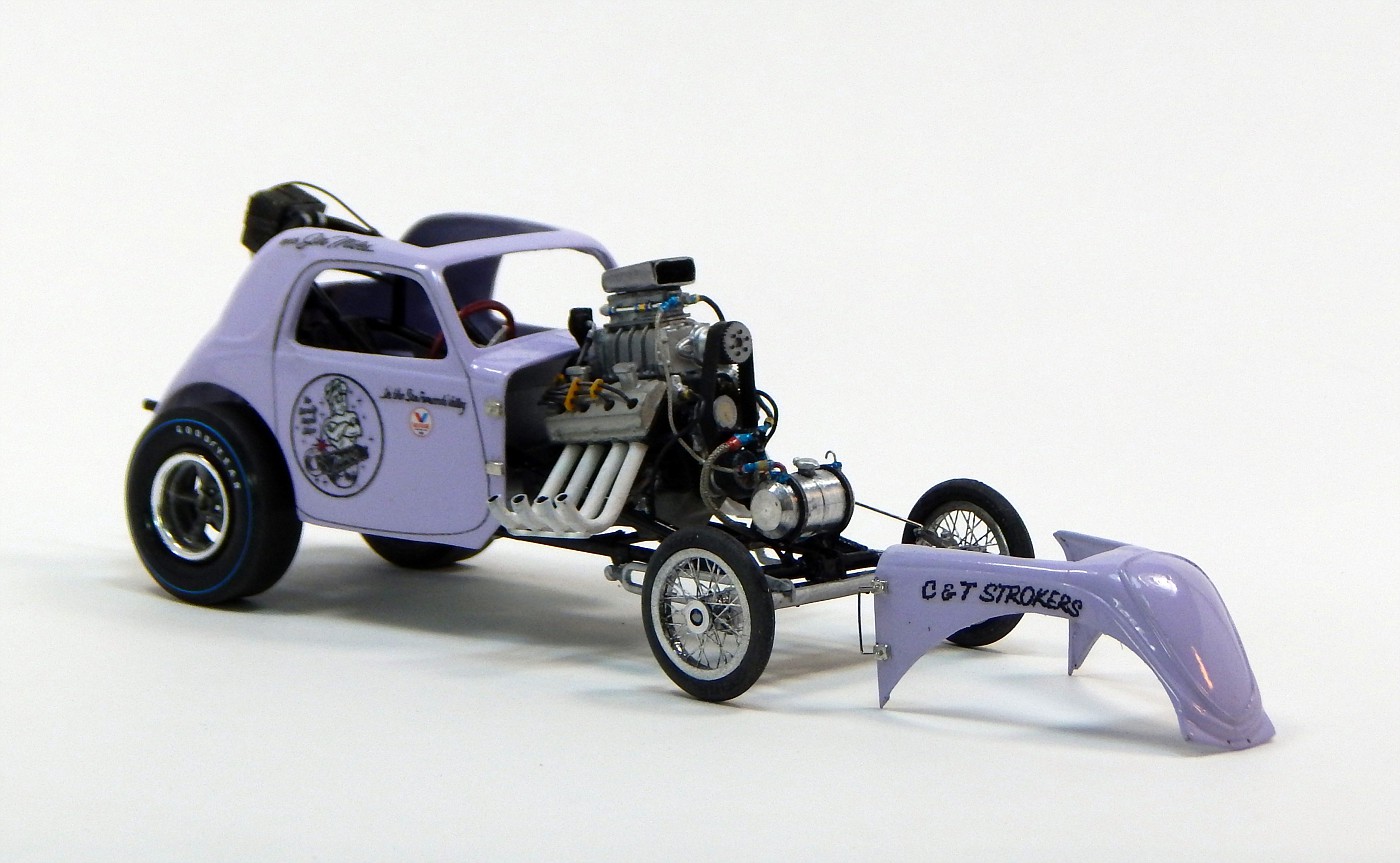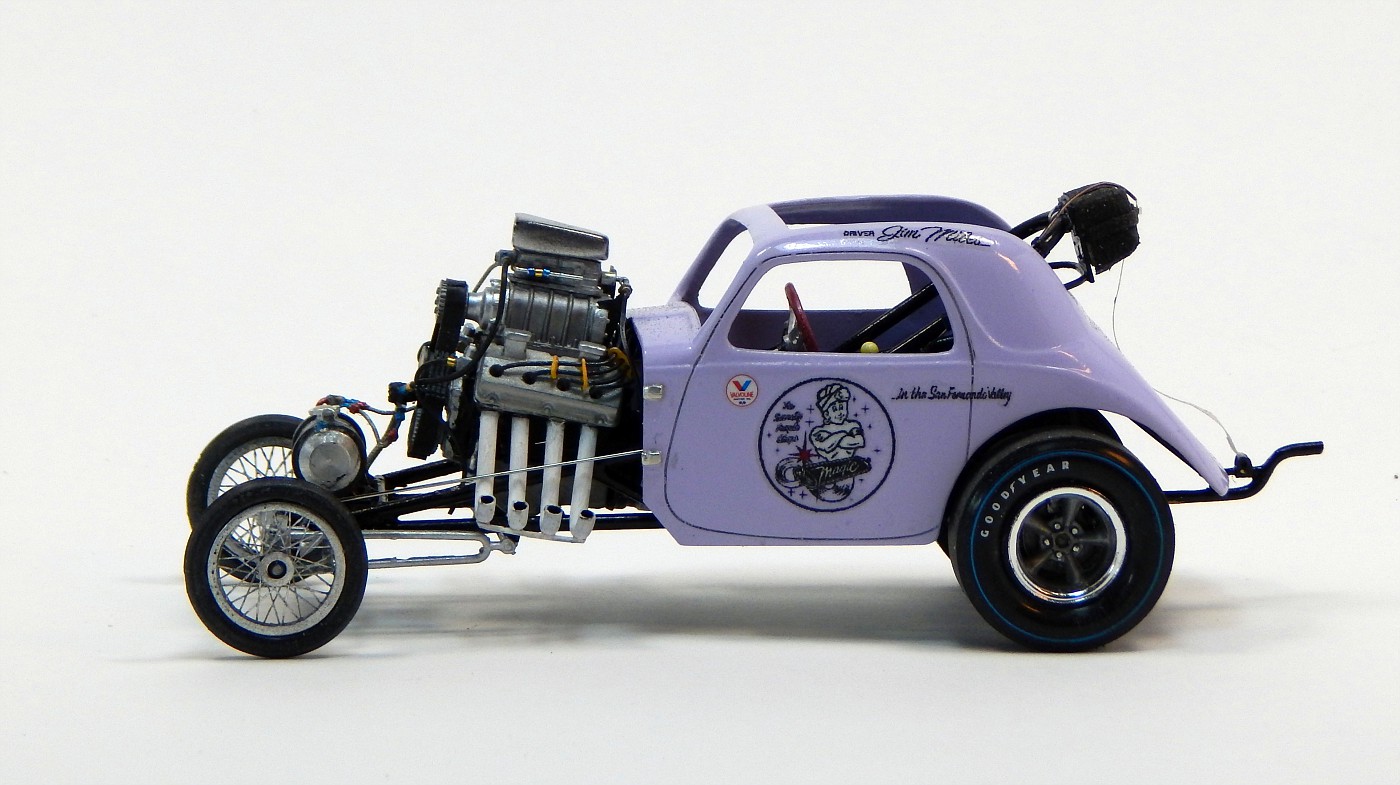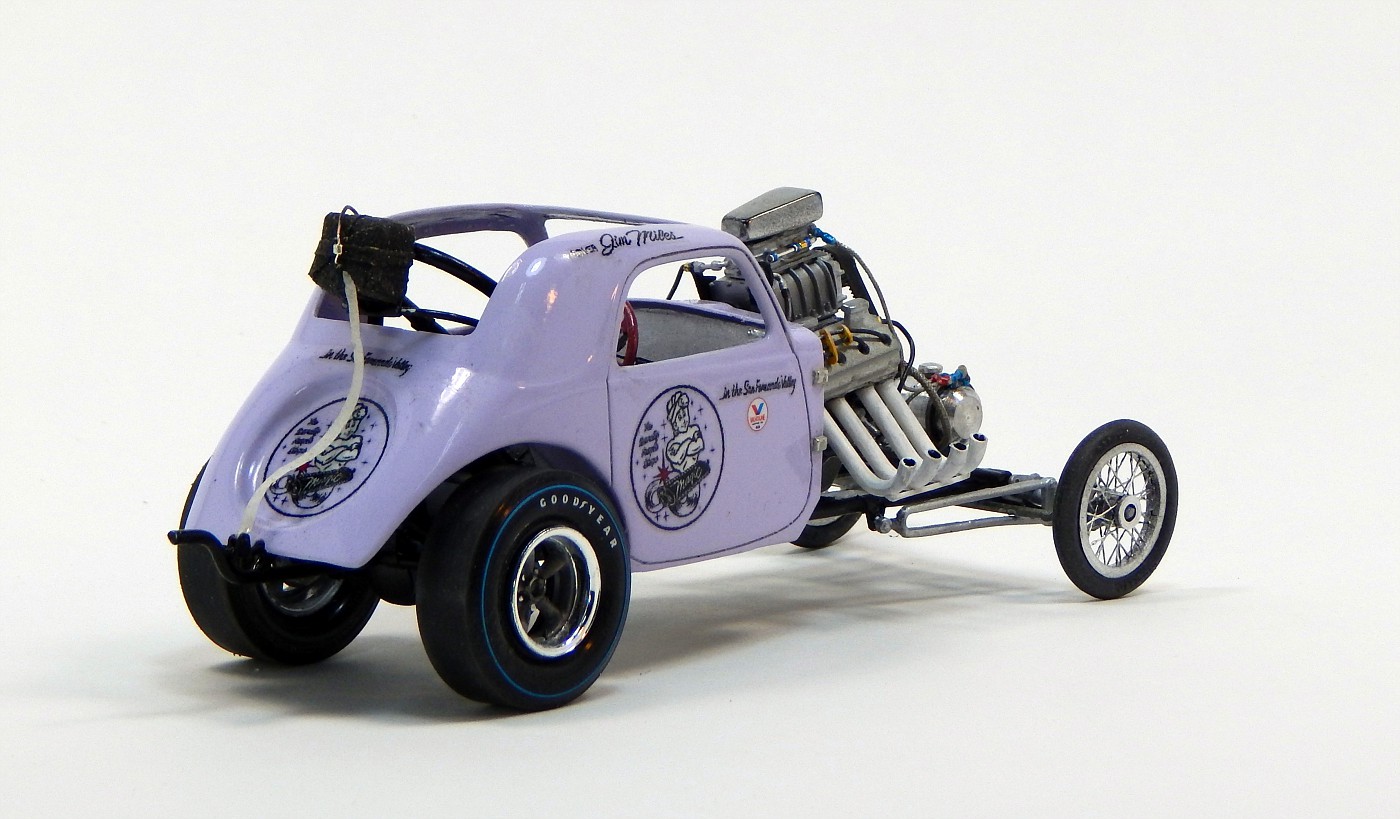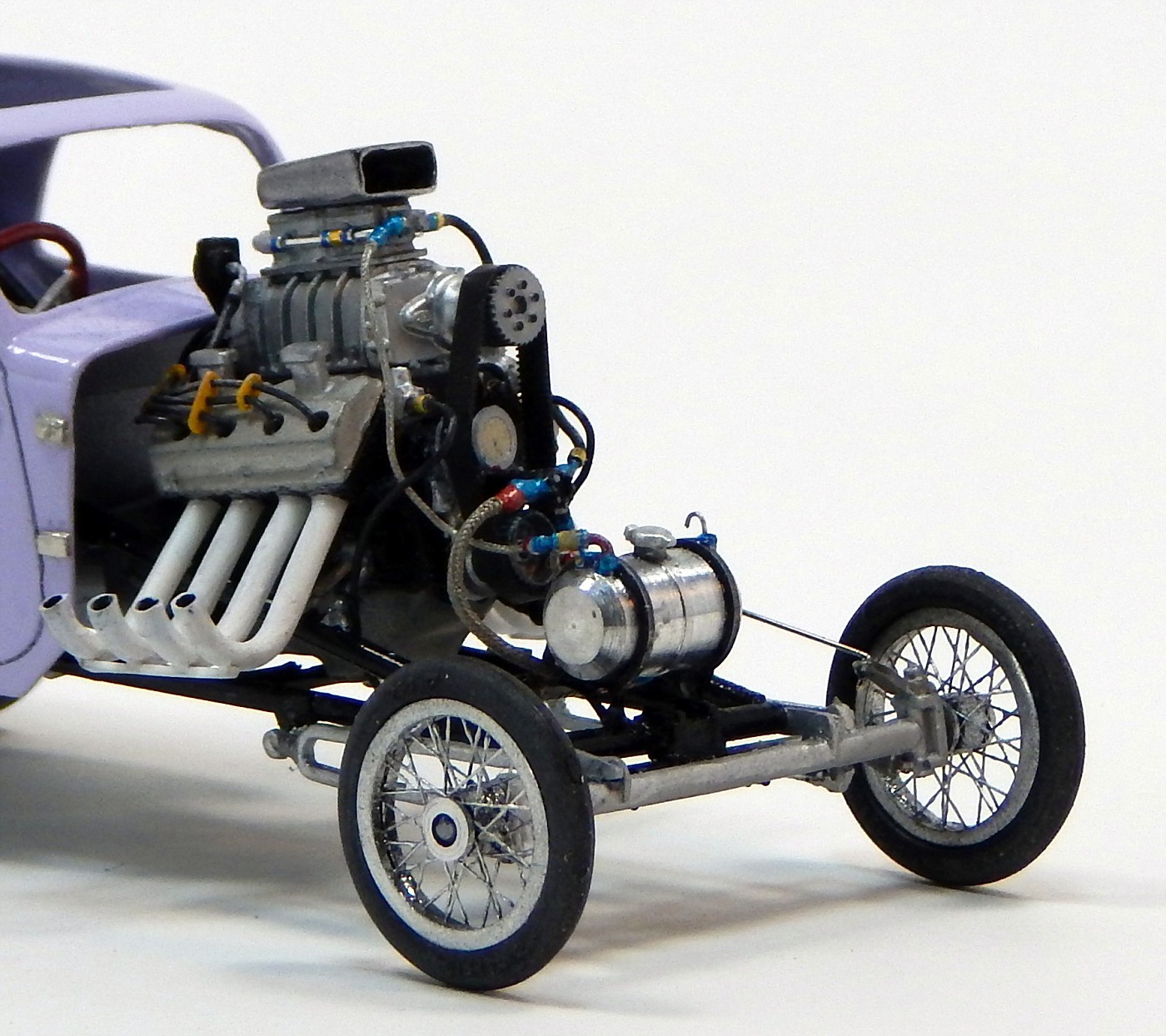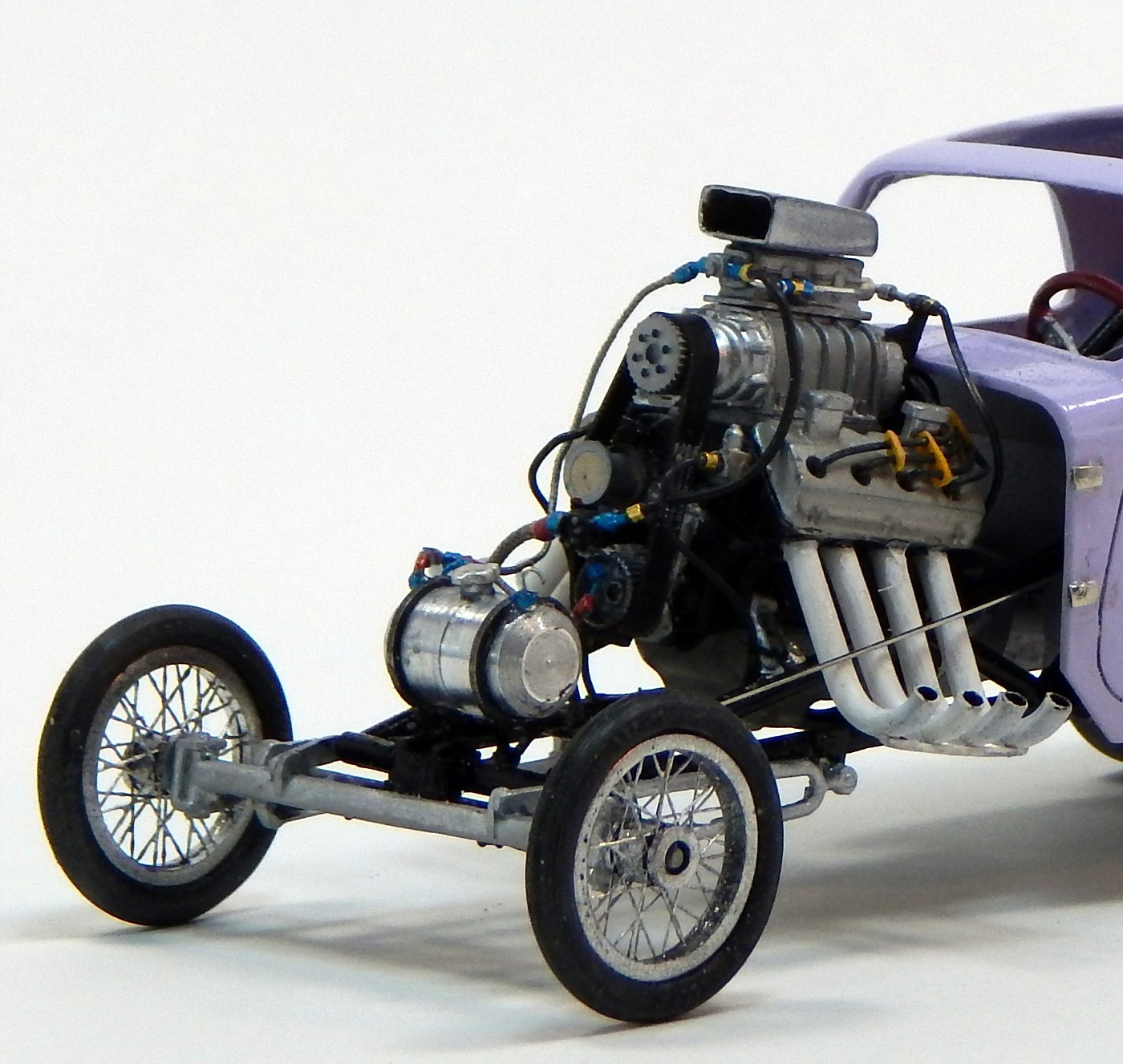 ​thanx for looking'...