Even stranger thing was that the dog was talking back. Heard Gator call the dog "Mr. Peabody", strange name for a dog. They were down at Gator's shop loading up his newest creation on the trailer. Said they were headed to Darlington for a "photo op".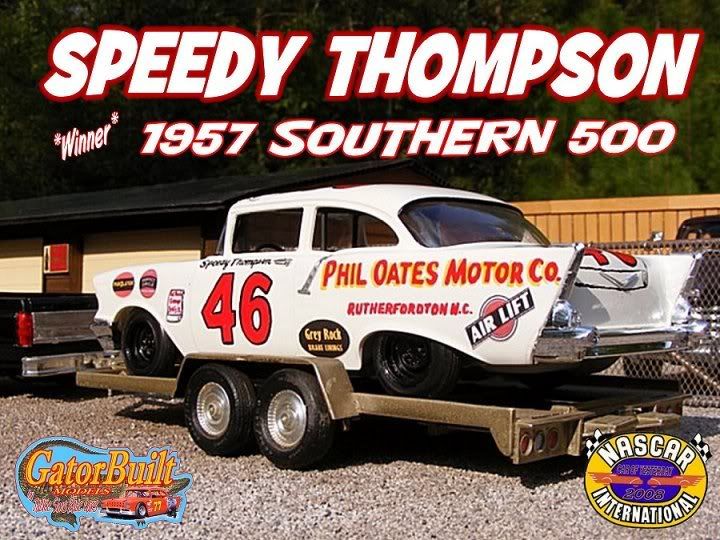 Wasn't really sure what they were talking about until I got this postcard in my e-mail this morning.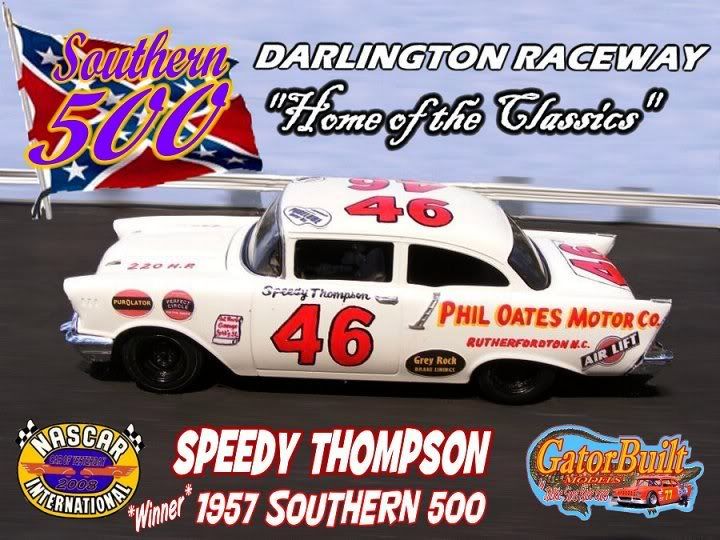 Just another chapter in that long strange trip in the Gator and LUKE'57 travelin' road show that I hope ya'll enjoy at least half as much as we do. :popcorn:
BTW this was my birthday present I got yesterday from Gator. Ain't I got the bestest and most talented brother in the whole world?