This was a very looong project. I started it when I was in high school in mid-80-ties and I finished it two years ago.
It takes time when you try to have things right

I've had read Hot Rod magazines and I knew something about Barris bros and the others when I started.
I started with Monogram 1953 Bel Air. I converted it to a convertible with Carson top and panoramic windshield. The body was also sectioned 3 scale inches.
I actually found my old drawings which I've made before I even started. It was cool back then to write everything in english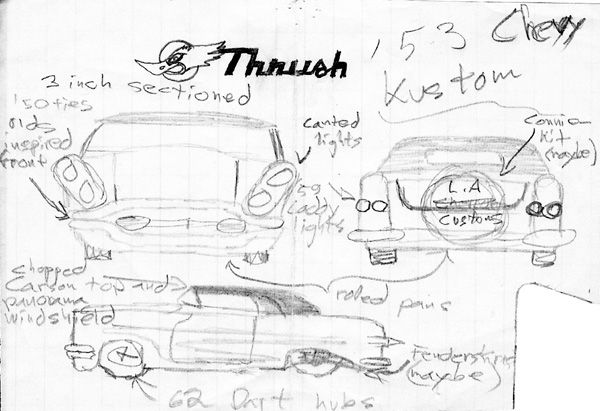 Lets begin with the front. Lights are from 59 Chevy and bumber is made from AMT 51 Chevy kustom parts. The middle bar is from AMT 50 Ford kit.
In the rear the bumber is also made from AMT 51 Chevy kustom parts. All chrome is painted with Alclad2.
rear lights are 59 Caddy.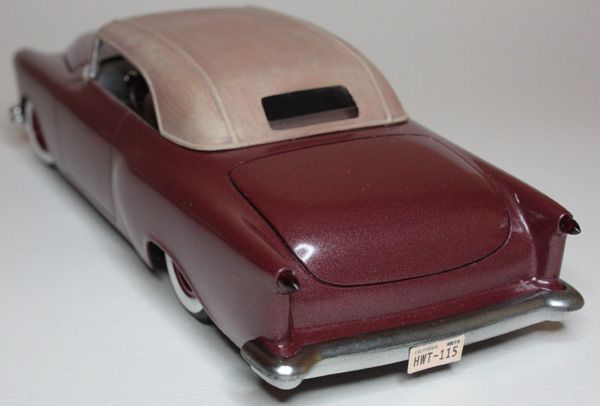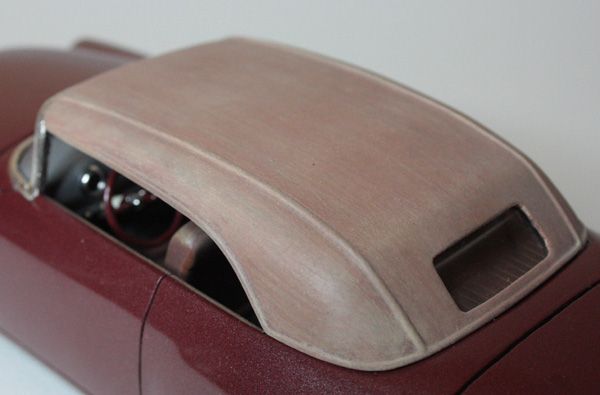 The Carson top is made from AMT 50 Ford convertible top. It's chopped and made longer. I painted it with Vallejo acrylics.
Body colour is Revell (Germany) metallic pearl red.
Here's a comparo with stock AMT 51 Chevy convertible.