This excellent kit comes from Tamiya's recent line of 1/48 armor and military vehicles.
The staff car was painted entirely in Polly Scale Olive Drab with all brightwork "blacked out."
The civilian version was more involved. Color is my own custom mix of Tamiya TS Light Blue and Dark Green (for turquoise) airbrushed over Tamiya white surface primer. I used Alclad II Chrome for the wheels, grill and bumpers, and Bare Metal Foil for the other brightwork (the engraving is incredibly crisp, as one would expect from Tamiya). I scratchbuilt a firewall, as otherwise you can see daylight through the front wheelwells.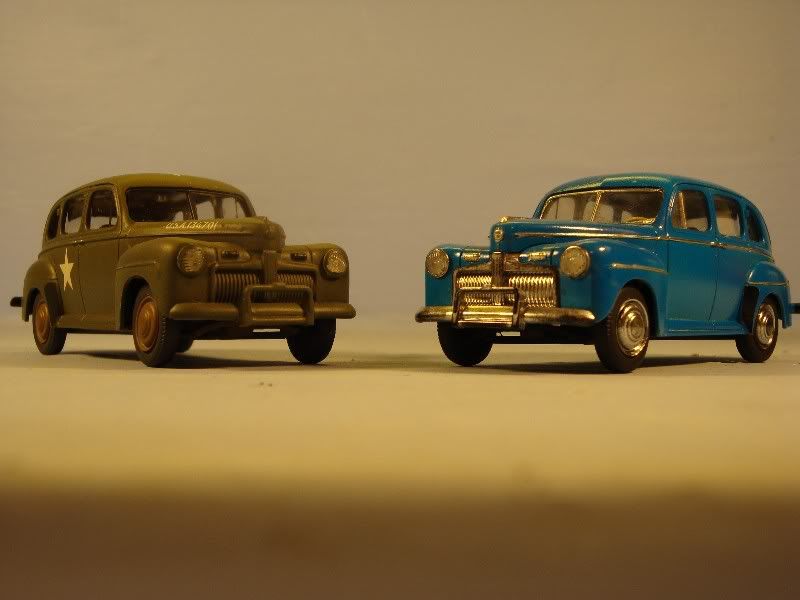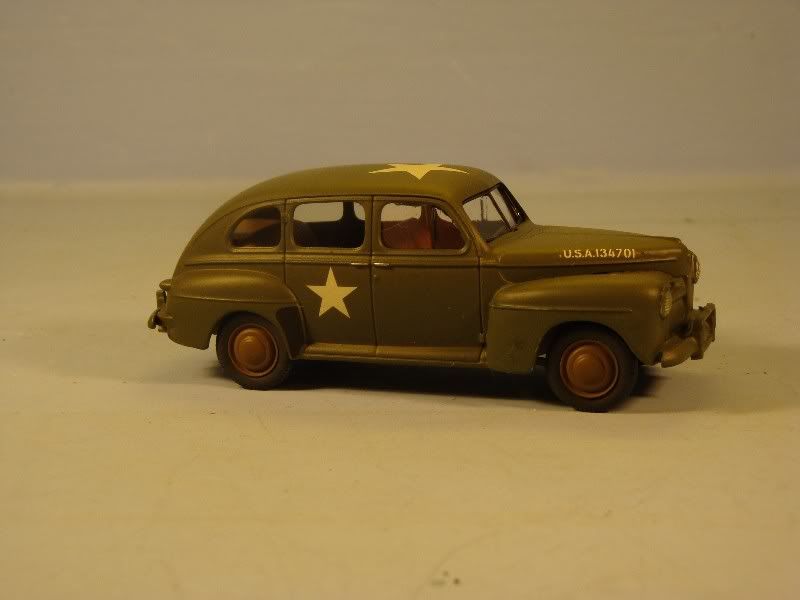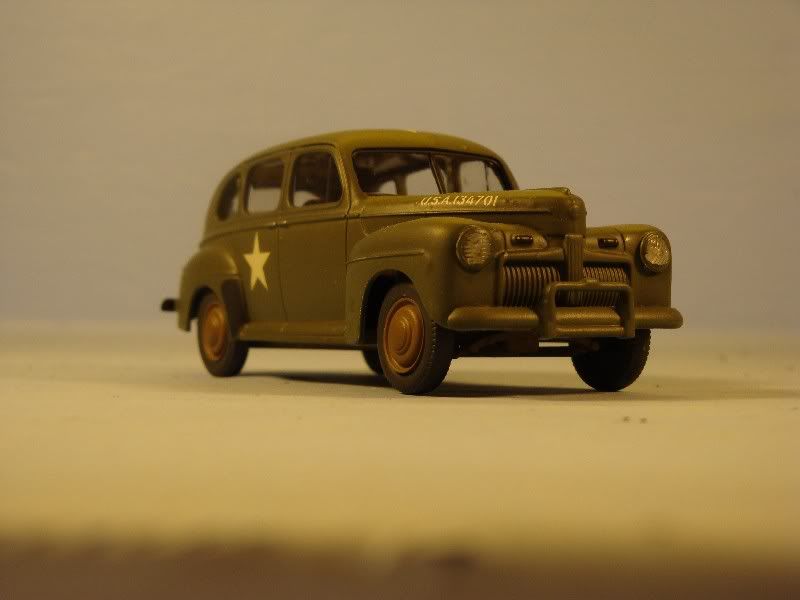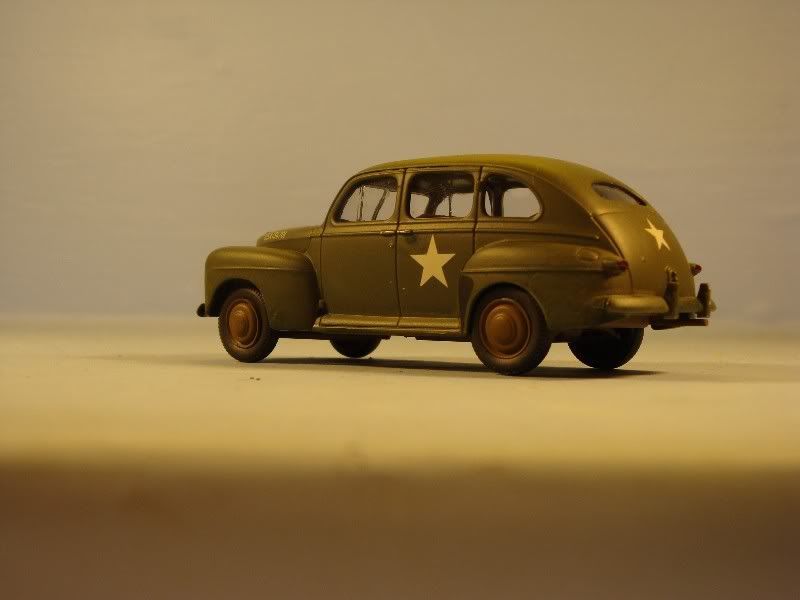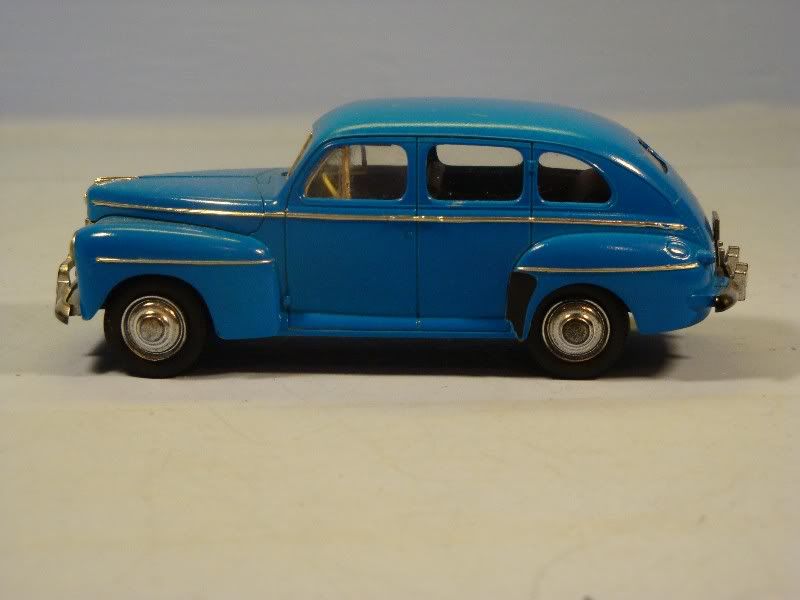 Hope you like this little detour into the unusual!