Bought a Testors release of the Fujimi Porsche 356 recently. It arrived today, a little bit worse for the trip.

Is this actually salvageable, or would I be better off finding a replacement body instead? The rest of the kit's fine, just that the body's pretty pooched...
Frontal shot surveying the damage. Roof's split and squished off to the right side - all the pillars are bent or broken somewhere. The sides are also slanted to the right, and the entire body is notably warped: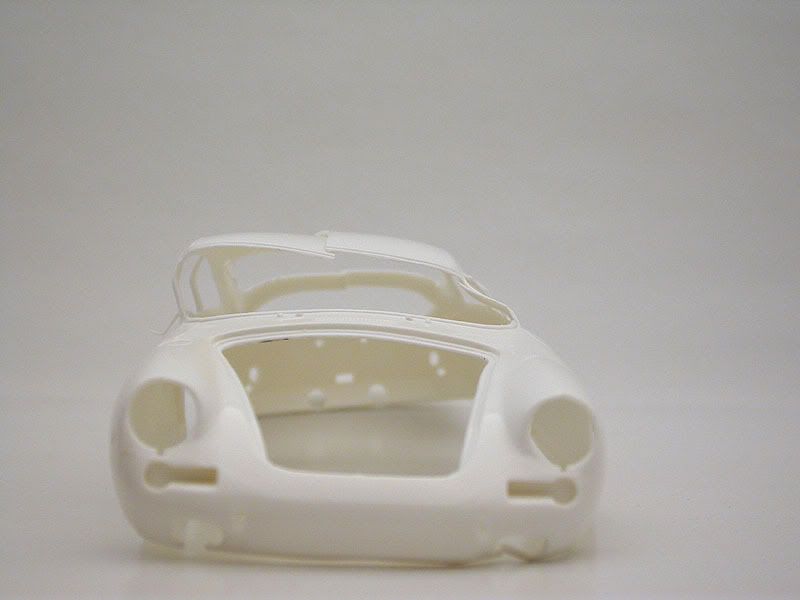 Side-view: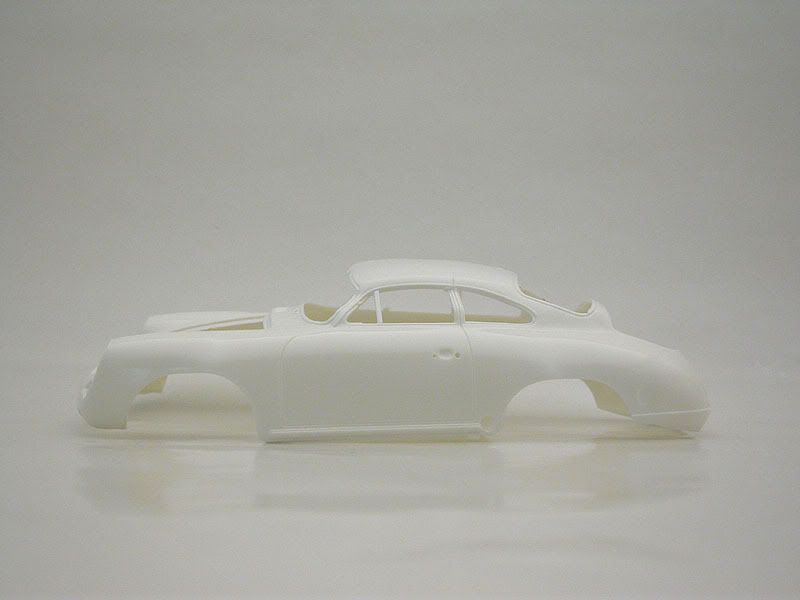 Rear. Note the body's also cracked above the trunk: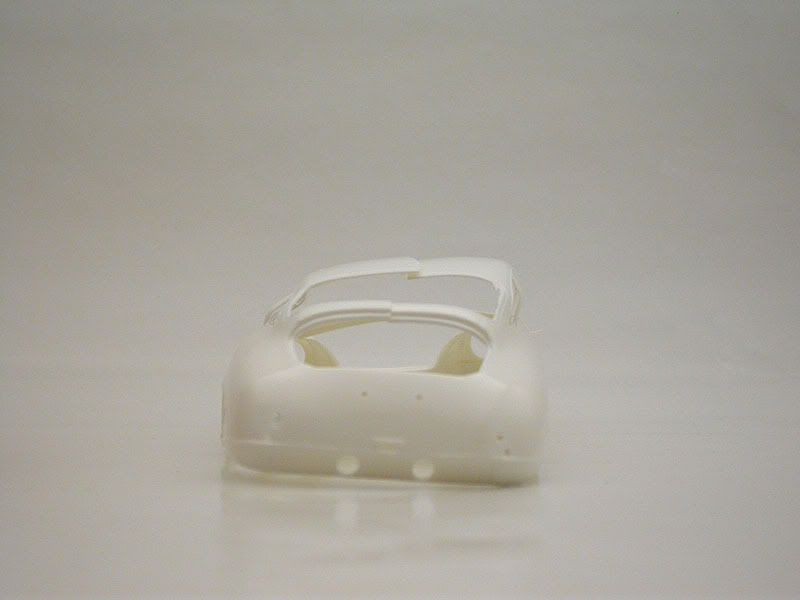 Top. Looks like the entire body is also skewed back along the left side: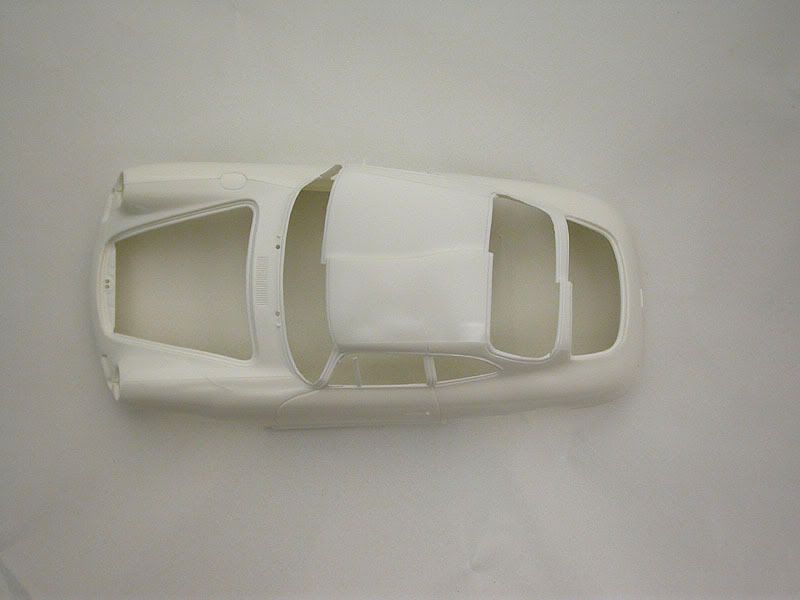 Close-up on the left pillars: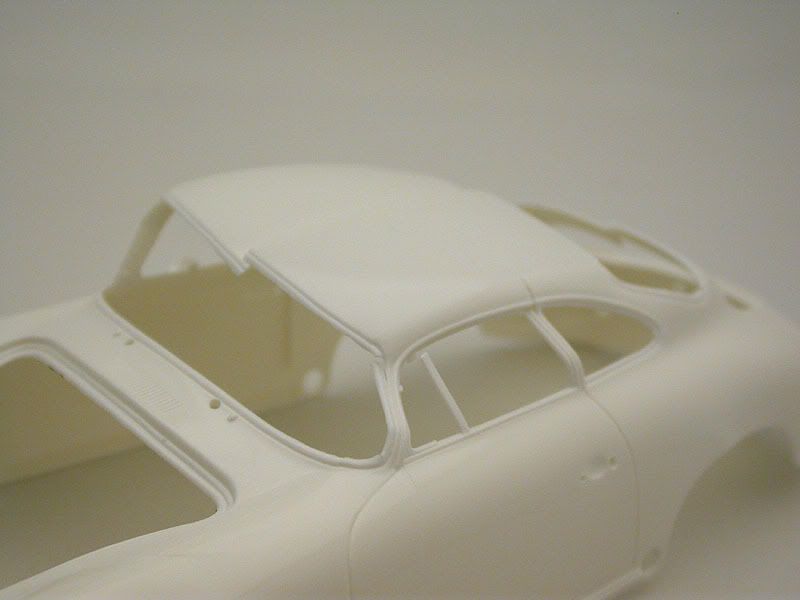 ...and the right side:
Good view of the longitudinal warpage: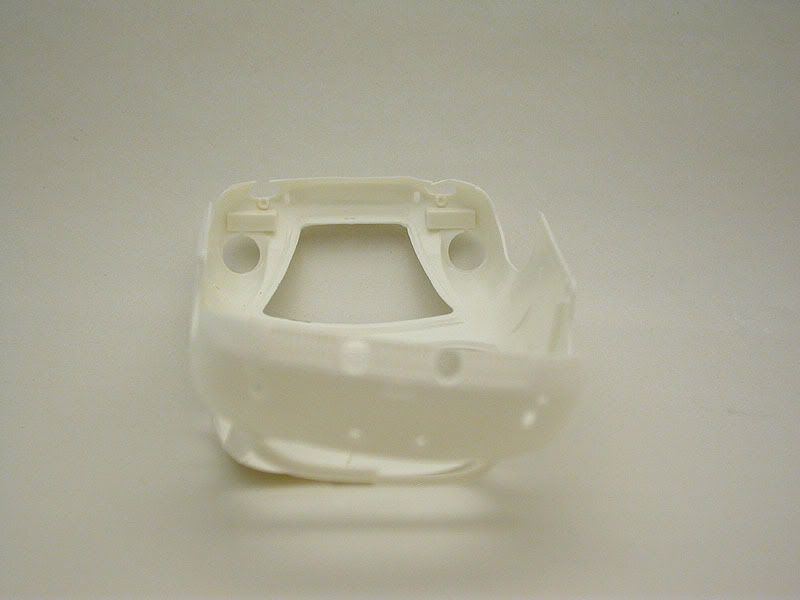 Even more fun, looks like the left rear fender got crunched, so there's a bulge/bend out at the top of the wheel arch:
And just to add insult to injury, the scoop braces are snapped along the bottom! Again, note the warpage:
Amazing thing is, the
box
looked fine. The body looks like someone sat on it, but you'd never have guessed without opening the parcel. Not the most pleasant of surprises....
Anyway, I'm a little stumped. Fixing the snap above the trunk isn't a big deal. Fixing the roof once I get it raised back up shouldn't be a big deal. Actually
raising
it back up - fixing/straightening/aligning the pillars - has me a little nervous. Fixing the roof when the body is warped and skewed so I basically don't have anything square to work from, has me downright terrified. I'd *love* to hear any suggestions you guys might have. Or whether you think it's even worth trying - would I be better served just writing off this body and trying to find a replacement? (anybody have a spare they don't need?) How are Fujimi for sending replacements?