Earlier this week, I paid a visit to my uncle, who is the patriarch of our family. When I was a kid, he would get a new Thunderbird every few years from 1962 through 1970. It worked out pretty good for me, as his salesman, who was also a good friend, would give him promo when he visited the dealership for service, or when he was buying a new car. He kept a few, but he also gave me a few of the promos, which of course I played with, or modified as a budding model builder. I really liked the cars he had, and I intended to have all of them in scale. 
One of the models I built as an adult, was a replica of his 1965 Convertible, which was Prairie Bronze, with a black interior. I reproduced this one in scale several years ago.
I decided to give him the car for Father's Day several months ago, so I installed an engine (it was a curbside), and gave it to him when I visited him and my aunt Tuesday of this week. He and my aunt really got a kick out of it. They are both in their 80's and don't get around like they used to. 
Being the nice guy that he is, my uncle went to his man cave, and brought up four old promos from the '60's.
A 1964 Convertible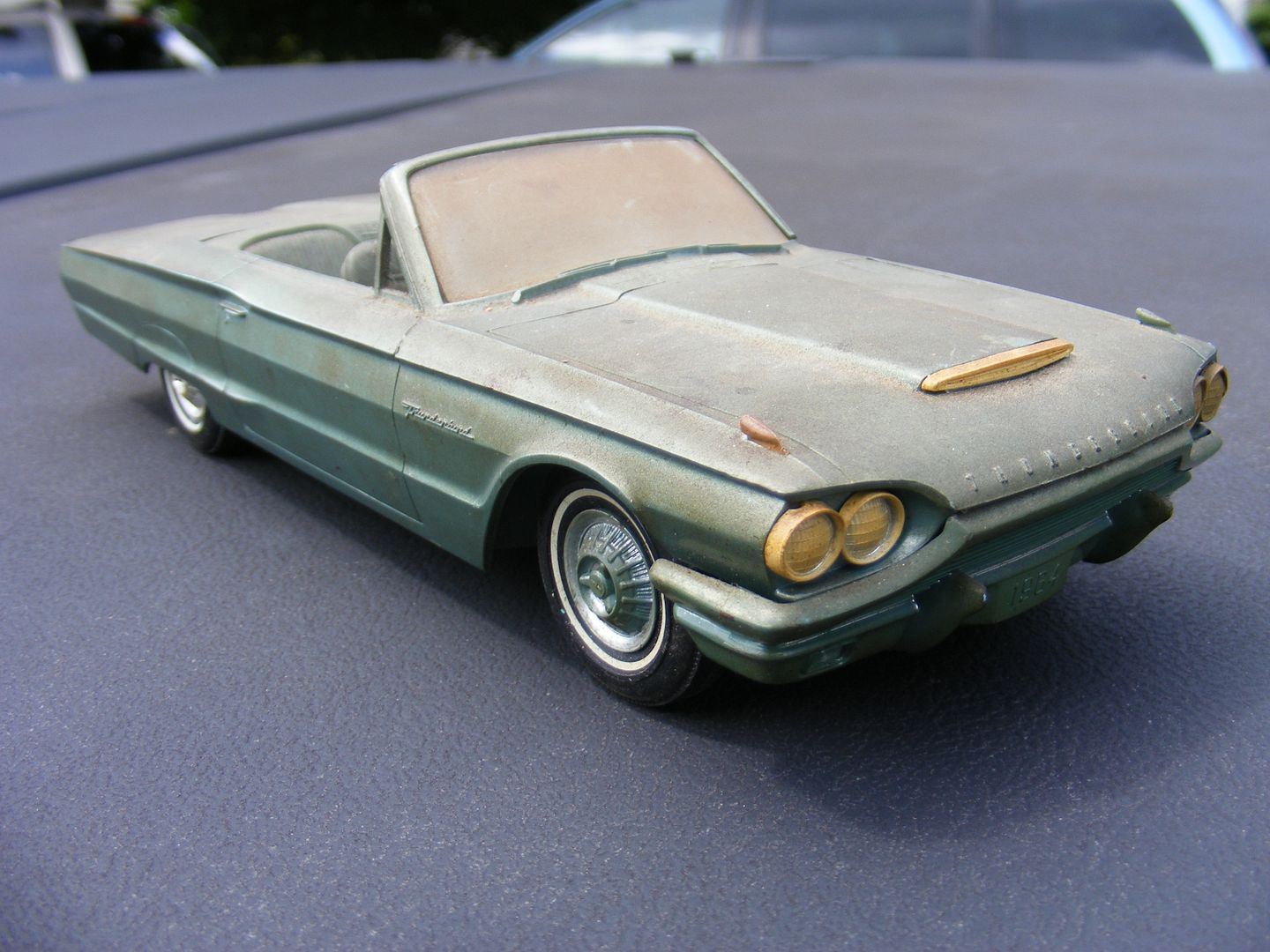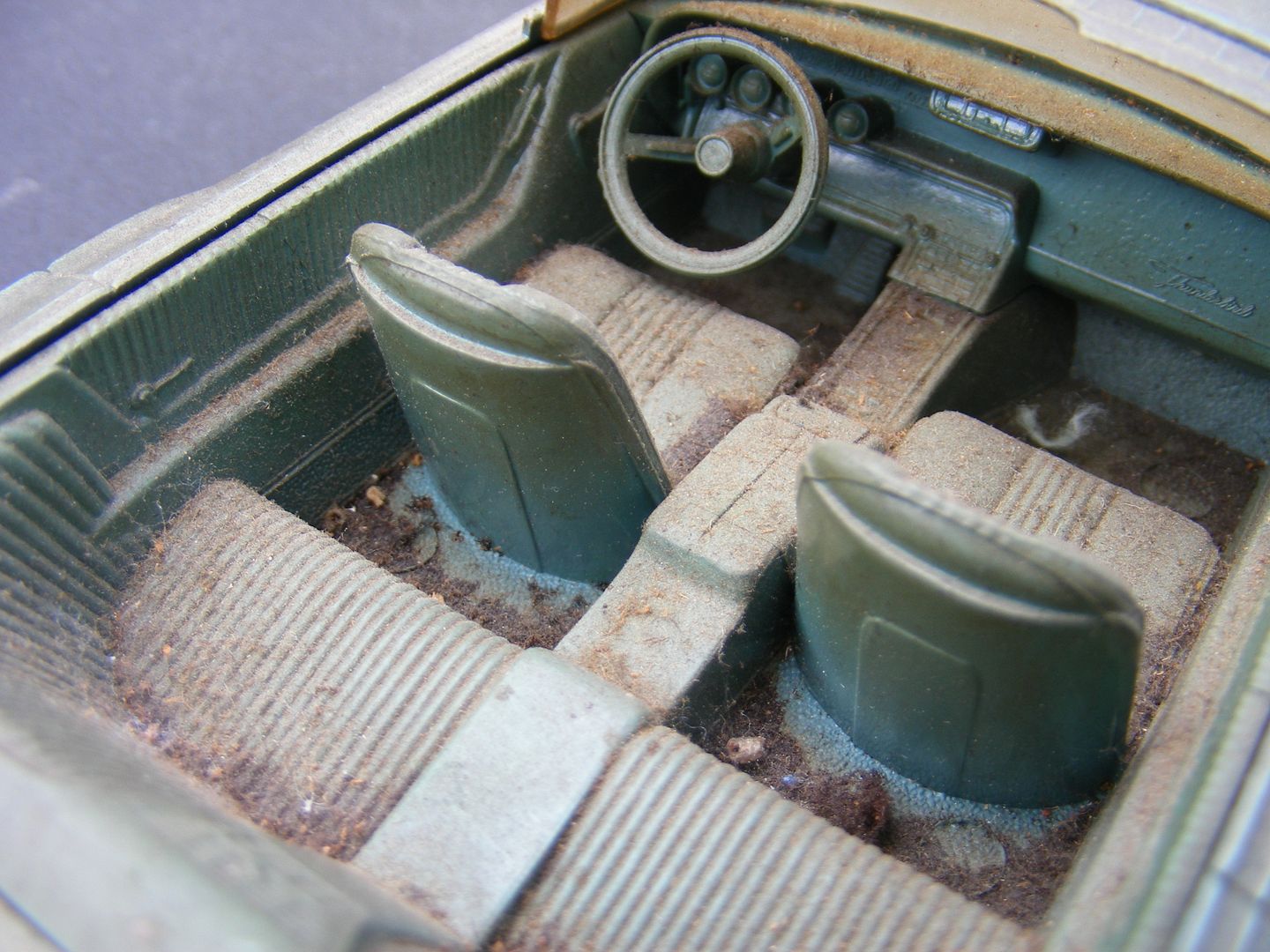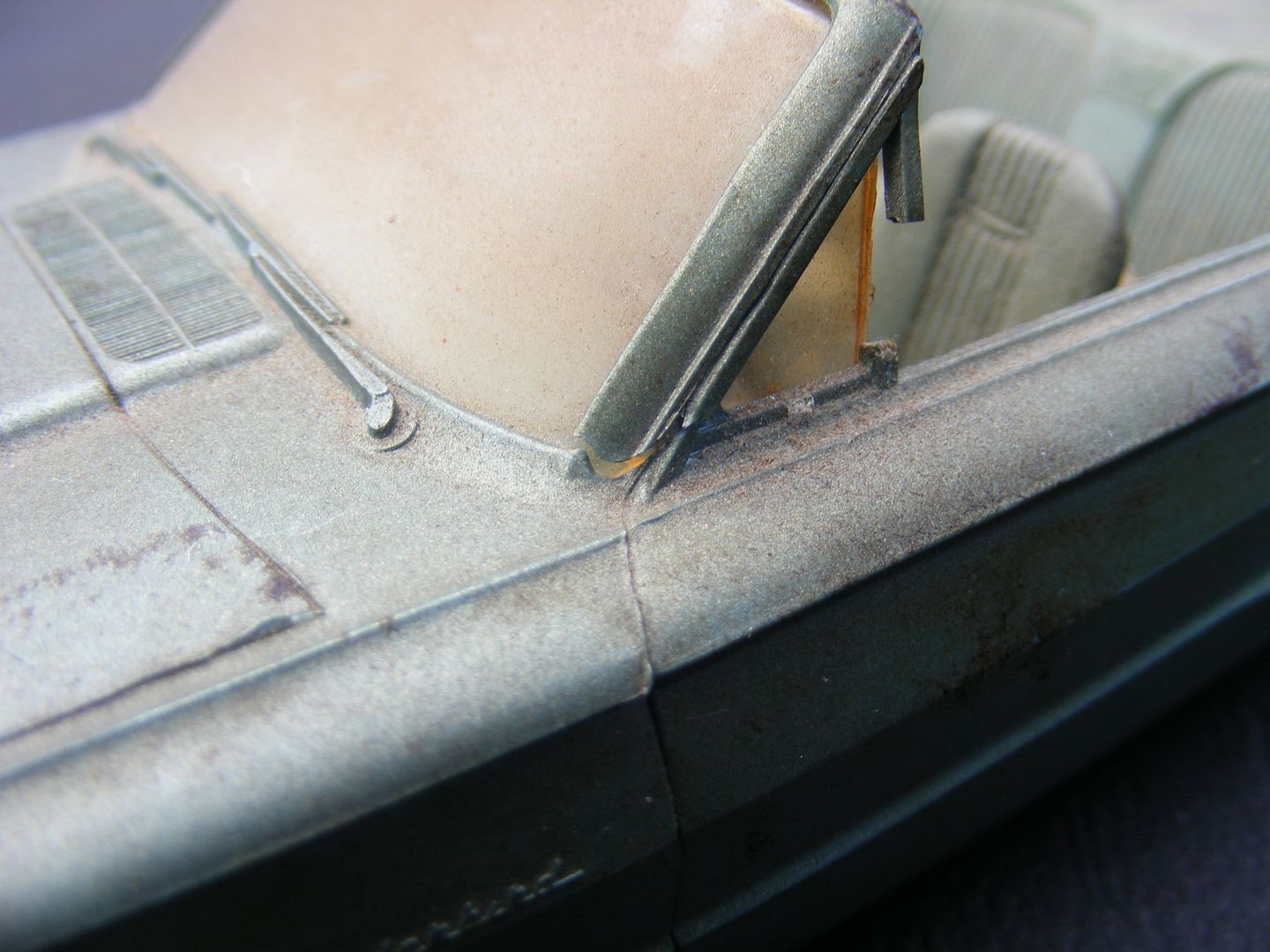 A 1964 Hardtop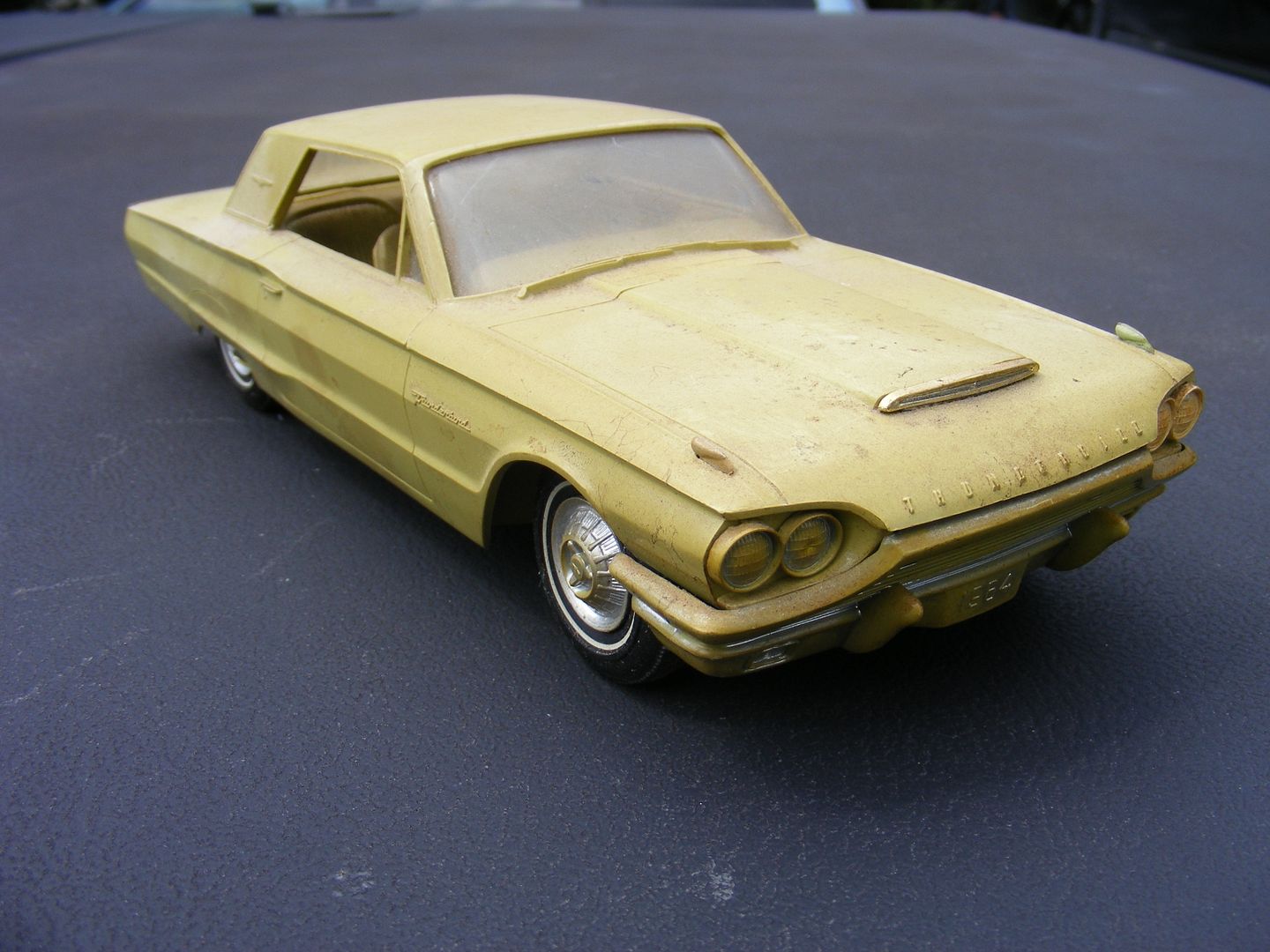 A 1965 Hardtop Radio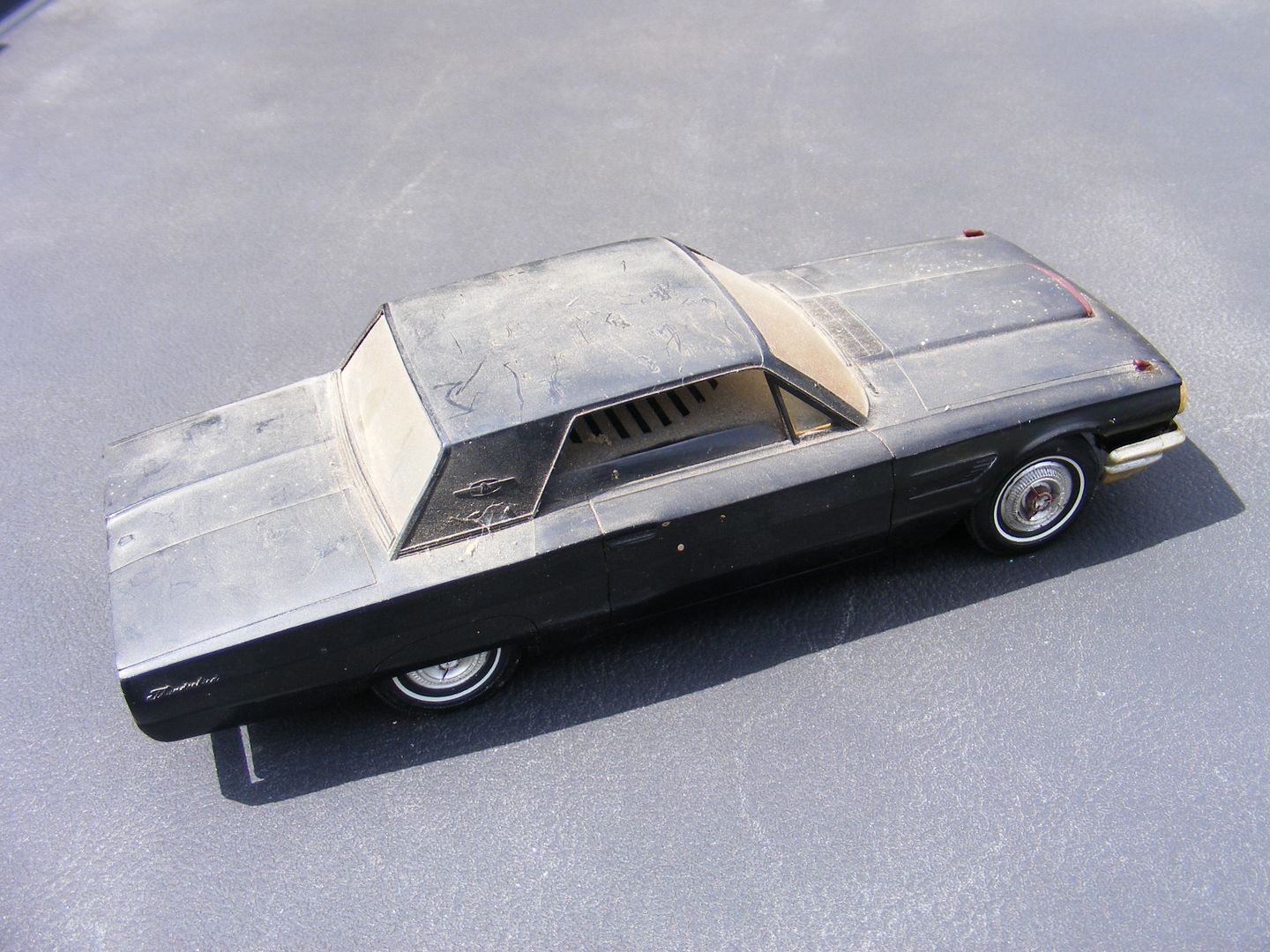 and a 1968 Hardtop Radio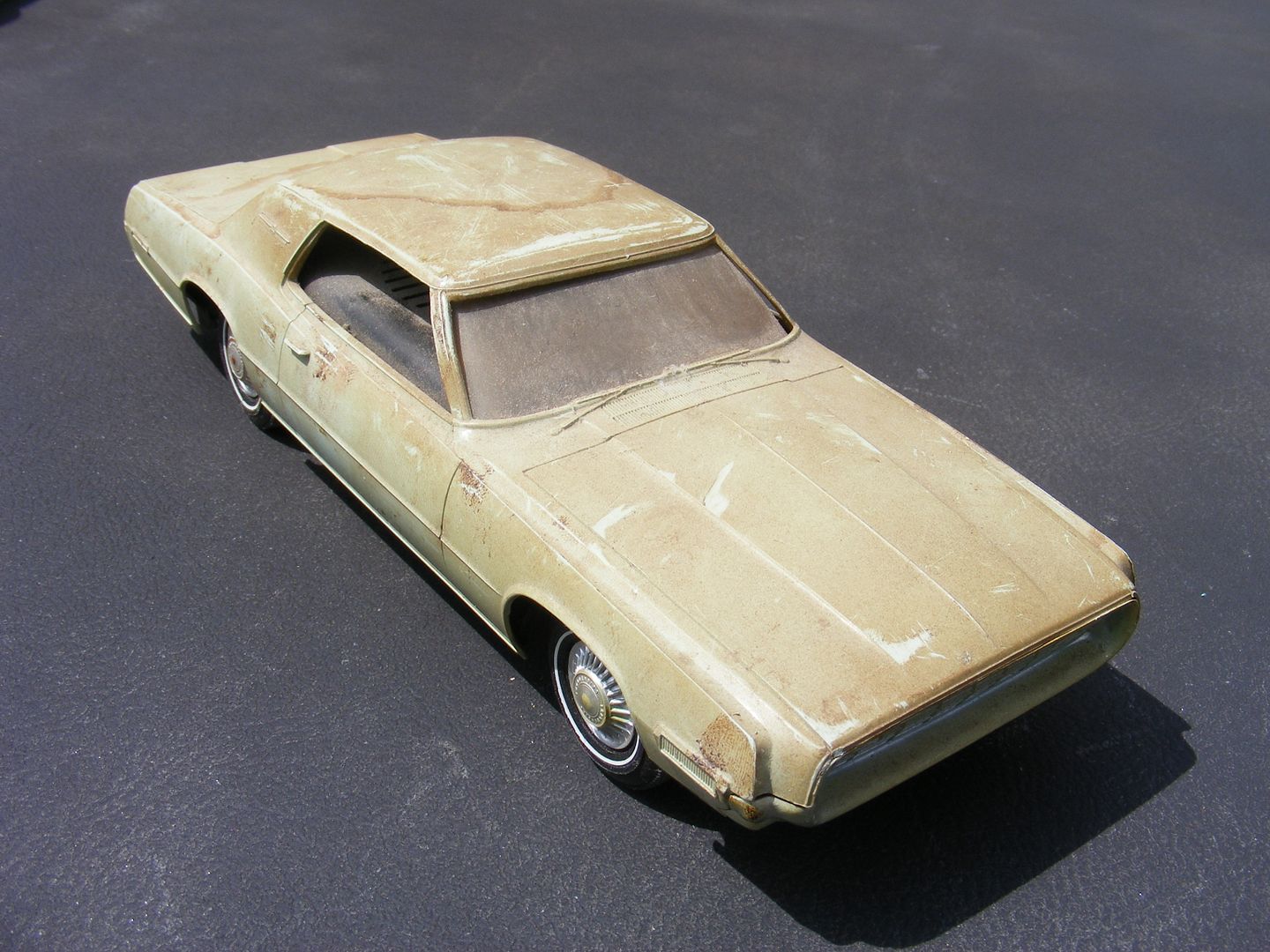 They all were down in the cave for over 40 years, and I truly think he forgot about them, and remembered about them when I gave him the '65. He gave me all of them, but I told him that they will be restored, and returned to him in about a year. Fortunately all of them are complete, just extremely dirty. I asked him did he want them returned as promos, or can I paint them? He told me to do my thing. 
The plan is to clean, and re-do the chrome on all of them.
The '64 Convertible will be repainted Light Blue Metallic, with the Light Blue Metallic interior, as his '64 Convertible was that color combination.  It will be fixed, and the trim will be done in Bare Metal.
The '64 Hardtop will be painted in his Favorite Football Team's Color Combination, Burgundy, with a Gold Interior, and Bare Metal trim. He has been a season ticket holder of the Washington Redskins for as long as I can remember, and is a rabid fan.
The '65 Hardtop Radio will be restored as it is.
The '68 Hardtop Radio will be painted and trimmed out like his '68 Landau, which was Pale Blue, with a Dark Blue Vinyl Roof, and Bare Metal foil trim.
This '66 was in pretty bad shape when I got it, but I was able to bring it back to life.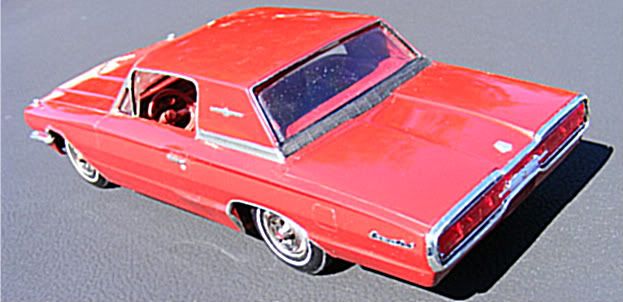 I have a replacement '65 Convertible to put in my collection,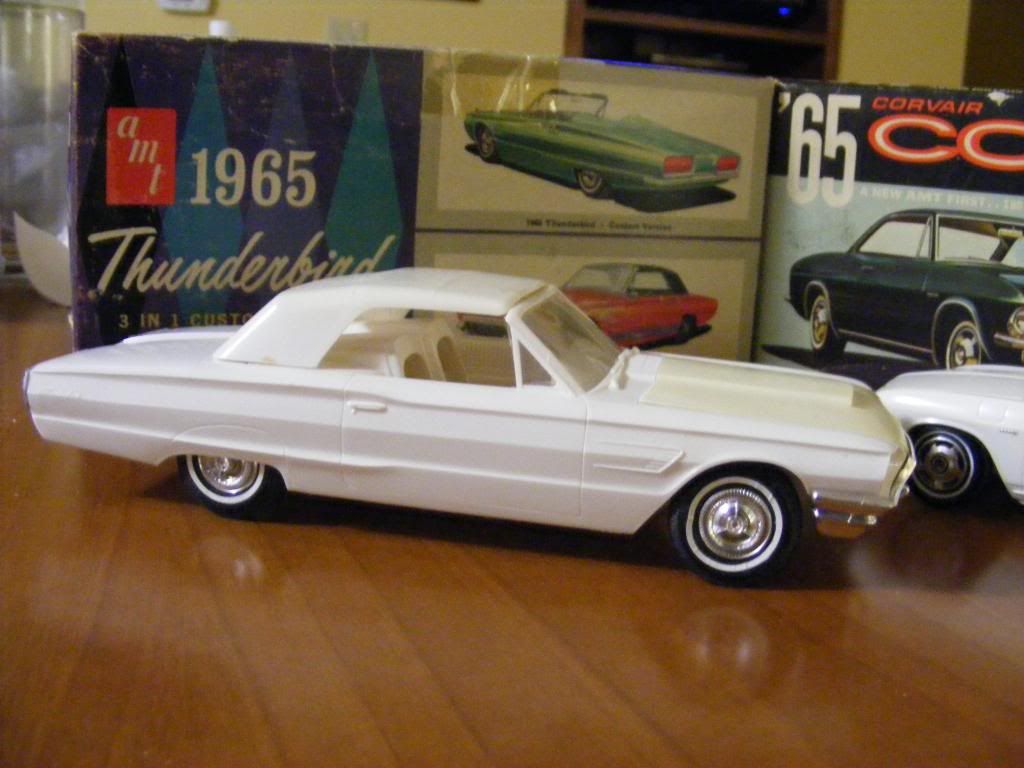 and yes I will do it in Prairie Bronze, with a Black interior and up top, like my uncle's car.
He is the last link to my past, and  I love him as if he were my Dad.