Years ago, I was able to get my hands on a barely started JoHan 1965 Plymouth Fury Convertible Kit. The windshield header was broken off, and the skirts were cut out. I got the replacement windshield header from the Modelhaus, and installed it into the body about 12 years ago. I plan to use as much of the kit parts as possible in the interest of a good fit.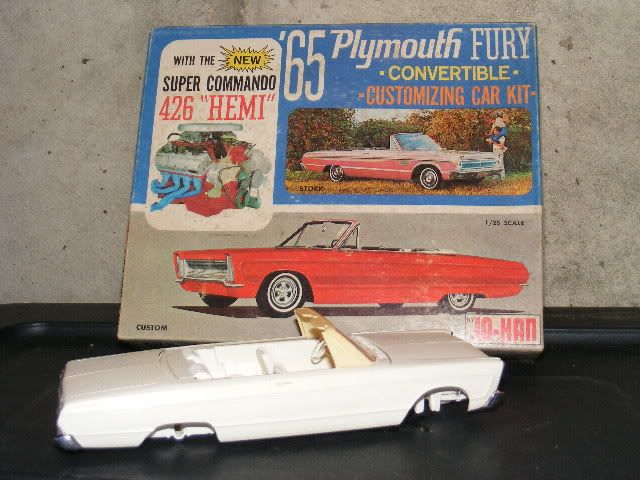 I have to scratch build a set of skirts, and source a 426 Wedge V8, which I have. I have a few projects ahead of this one, but I want to get it done to go with my '65 Dodge Polara CHP Car,
and 1966 Dodge Polara 500 Convertible.
.
This is what I want to end up with.