Here is a built-up I resurrected, an original AMT '65 Corvair Corsa Hardtop, which I painted with Testors' Evening Orchid Lacquer, with a White interior, trimmed in Black.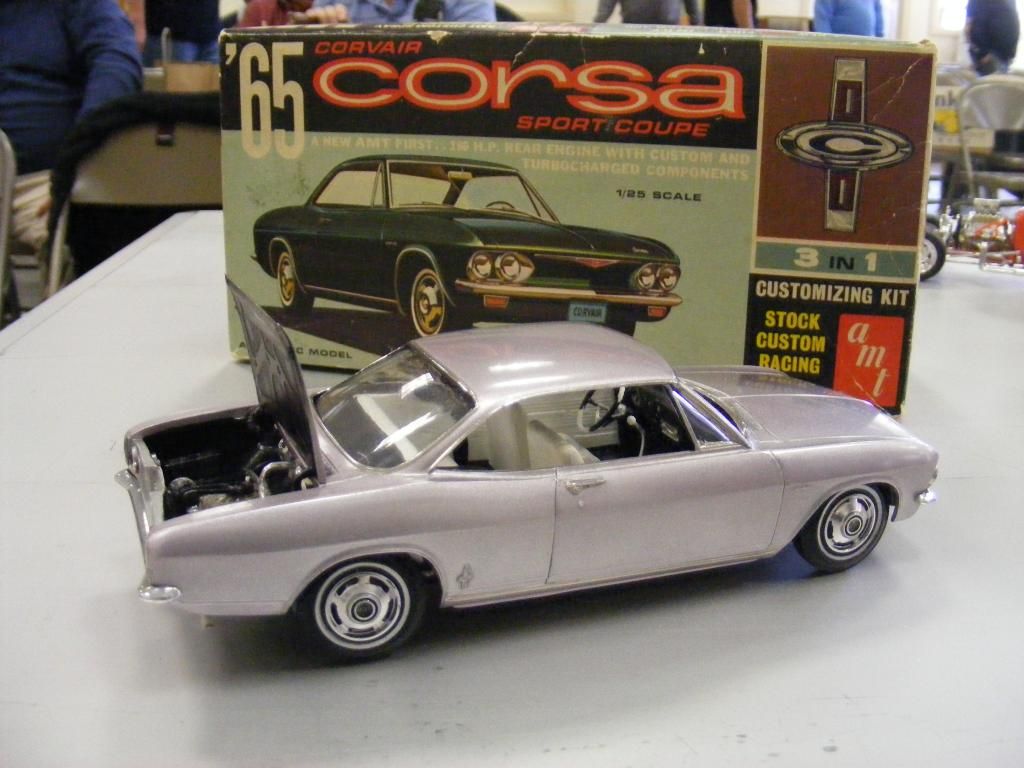 Installing that Turbo 6 was a bear, but it had to be there.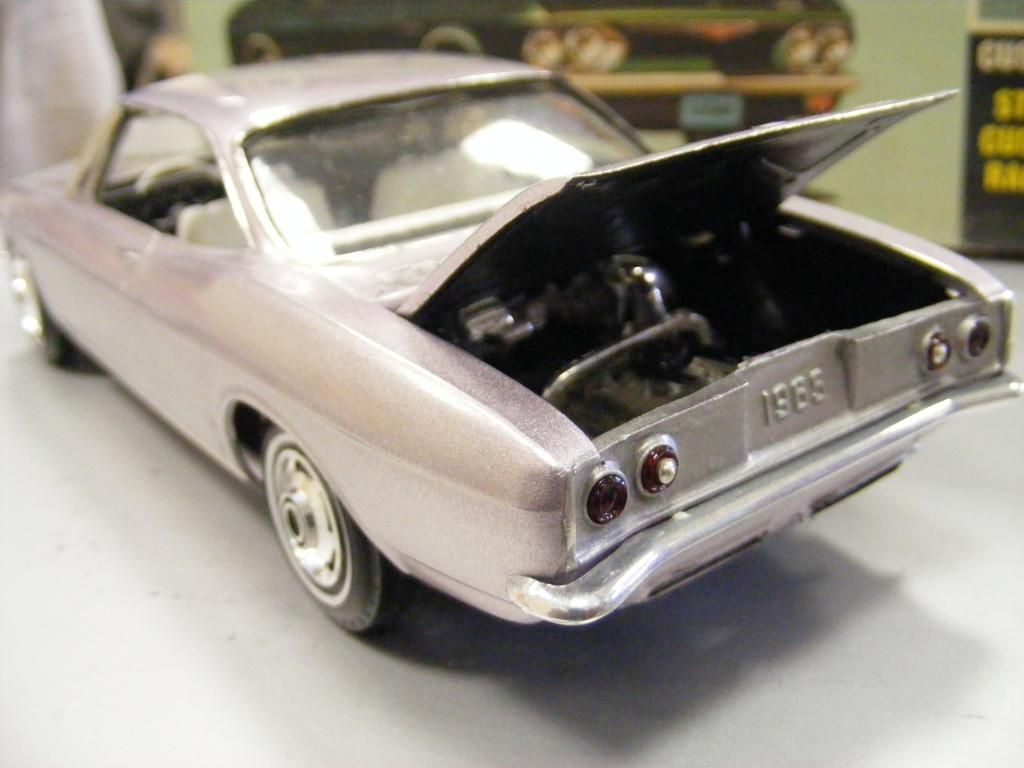 The paint was a fight, but I had to stick with the color. I had never had one of these  when I was a kid, even though I liked Corvairs.
I have a '62 Ex-Glue-bomb on deck to be finished.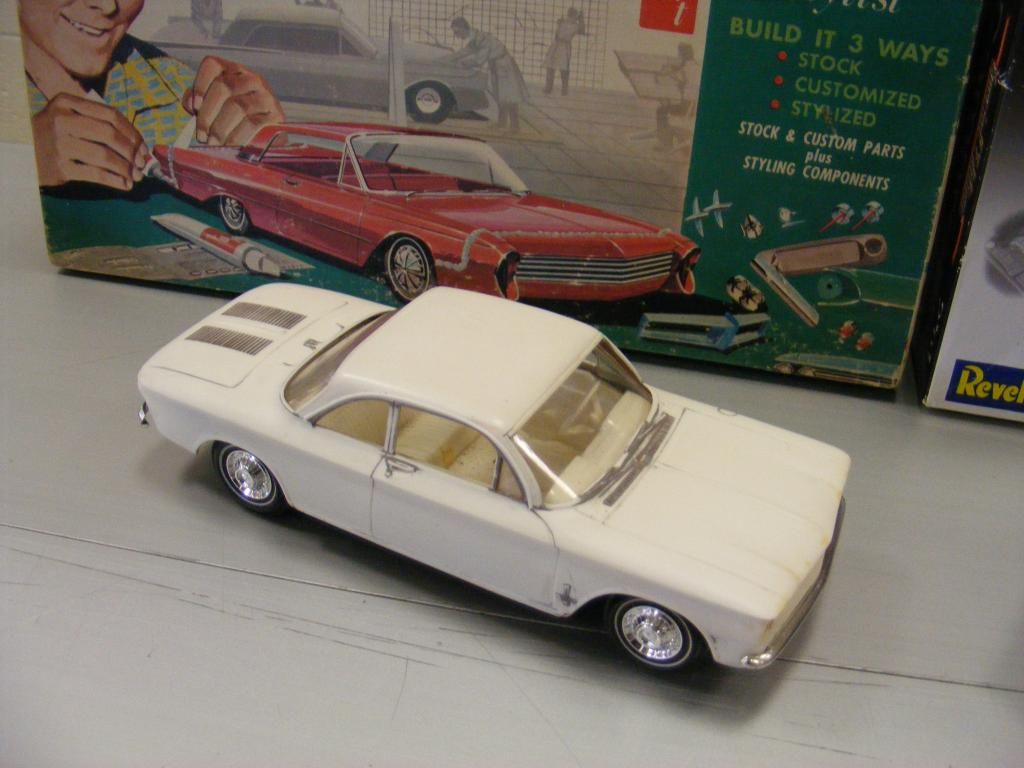 The glue-bombiness has been exorcised from this one, and it's ready for primer. I also have a '63 Convertible, a '64 Coupe, and a '60 Sedan, which has been cleaned up, and is ready for paint.