I was going to build this one like the box art and just polish the body and leave it unpainted.

 But then I thought it would look better if I did and two or three tone paint job on it, I was having some trouble trying to come up with what colors to use.

 So I went to a hobby shop and started looking at the paints hopping to find something that stood out.

 When I saw that Alclad had some Candy colors and so this is what I came up with.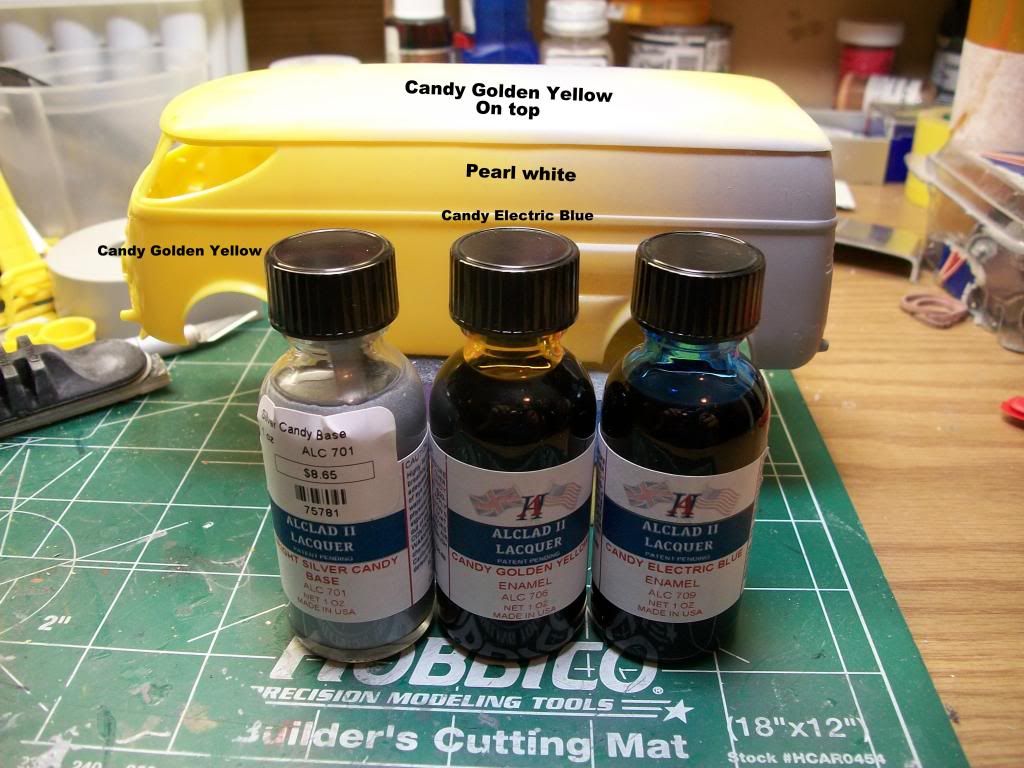 I have the body almost ready to start painting and stripped the chrome from some parts that I will be using alclad on and my plan for the wheels  is to do the outer wheel in chrome and the center of the wheel in the Candy Electric Blue, that is if I can come up with a way of masking them off?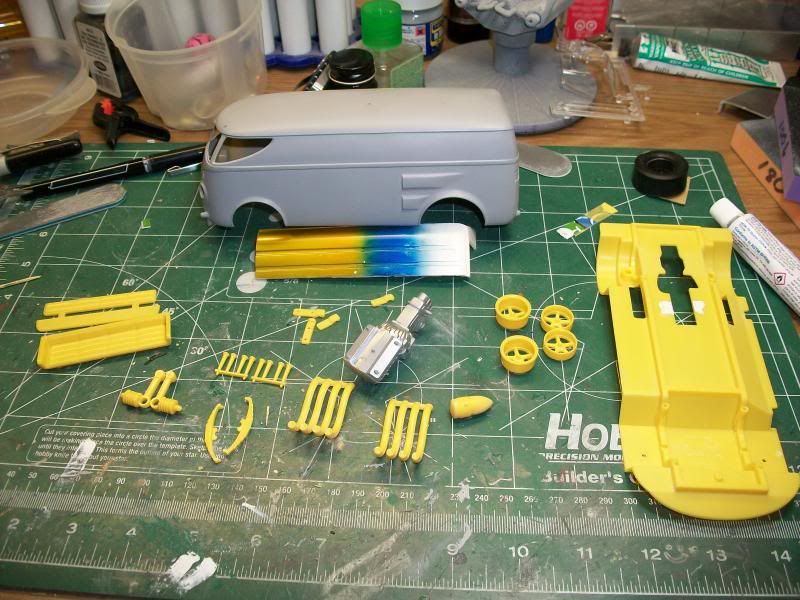 So what do you all think?