My friend Dave at Moebius Models was kind enough to send me an advanced copy of the 71 Ford Ranger kit.  So lets take a look at doing a basic build up.  Regardless of the subject matter car, truck or otherwise. I follow the same three rules .... or lets call them guidelines.  Rules sound kind of harsh for a hobby. 
First, every parts is as important as the next one. Second, test fit everything.  Last but not least, assemble as much as I can before painting.   That last one has backfired on me a few times, I've built myself into a proverbial corner more then once.    
As you can see I've attached most of the suspension parts to the frame.  Glued up the major drive line parts and even put the brake booster halves together.   I'm going to hold off attaching the rear axle until after painting and the exhaust is ready to go in.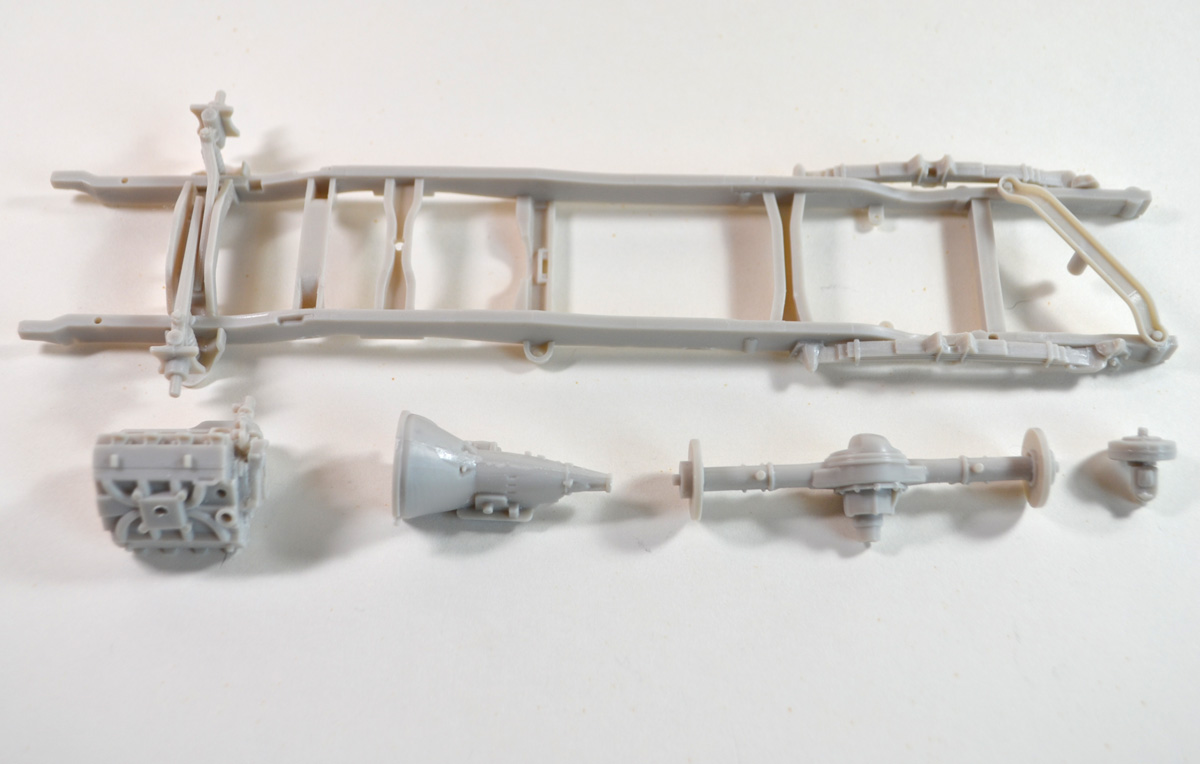 As the interior will require a lot of detail painting I've only attached the steering wheel to the column and rear interior wall to the floor.  To keep the interior square the I attached the interior sides with tape while the glue dried on the rear panel.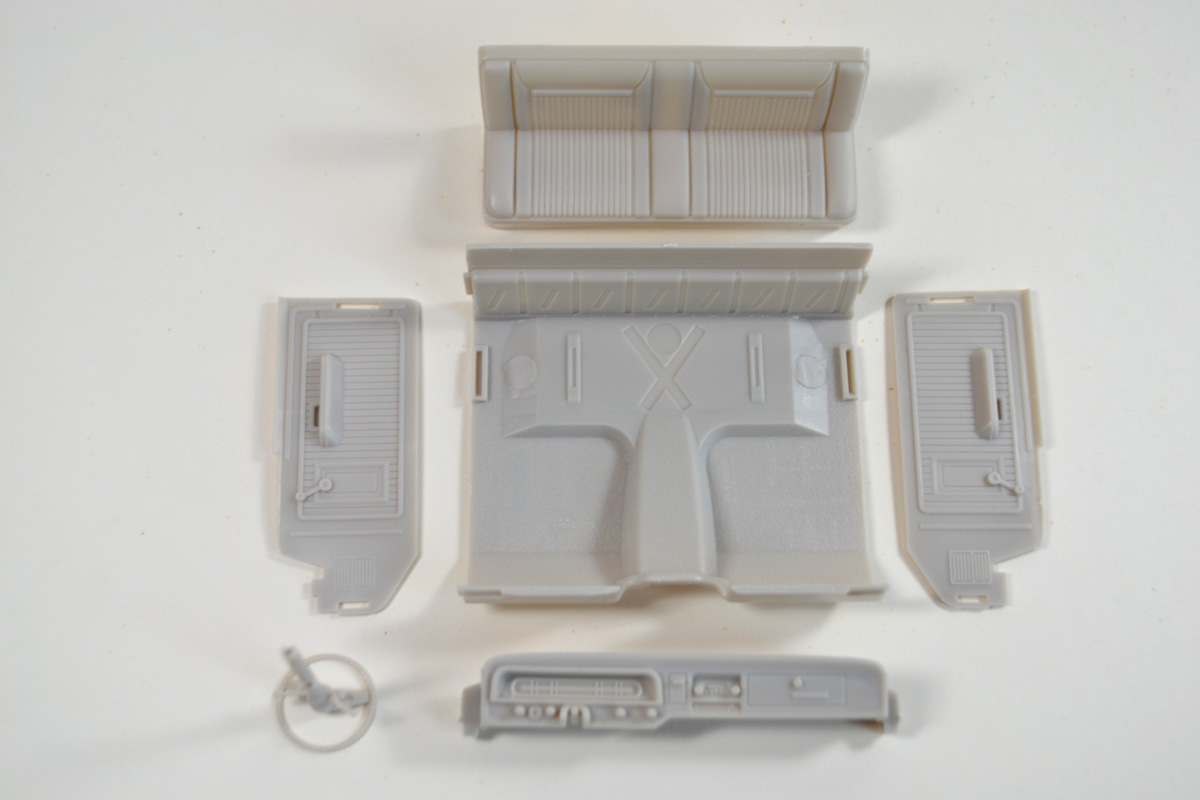 Since the firewall will be body color I went ahead and attached it the cab.  This is great time to check the hood fit.   Mine had the slightest twist to it.   Nothing that some hot tap water and some counter twisting could fix.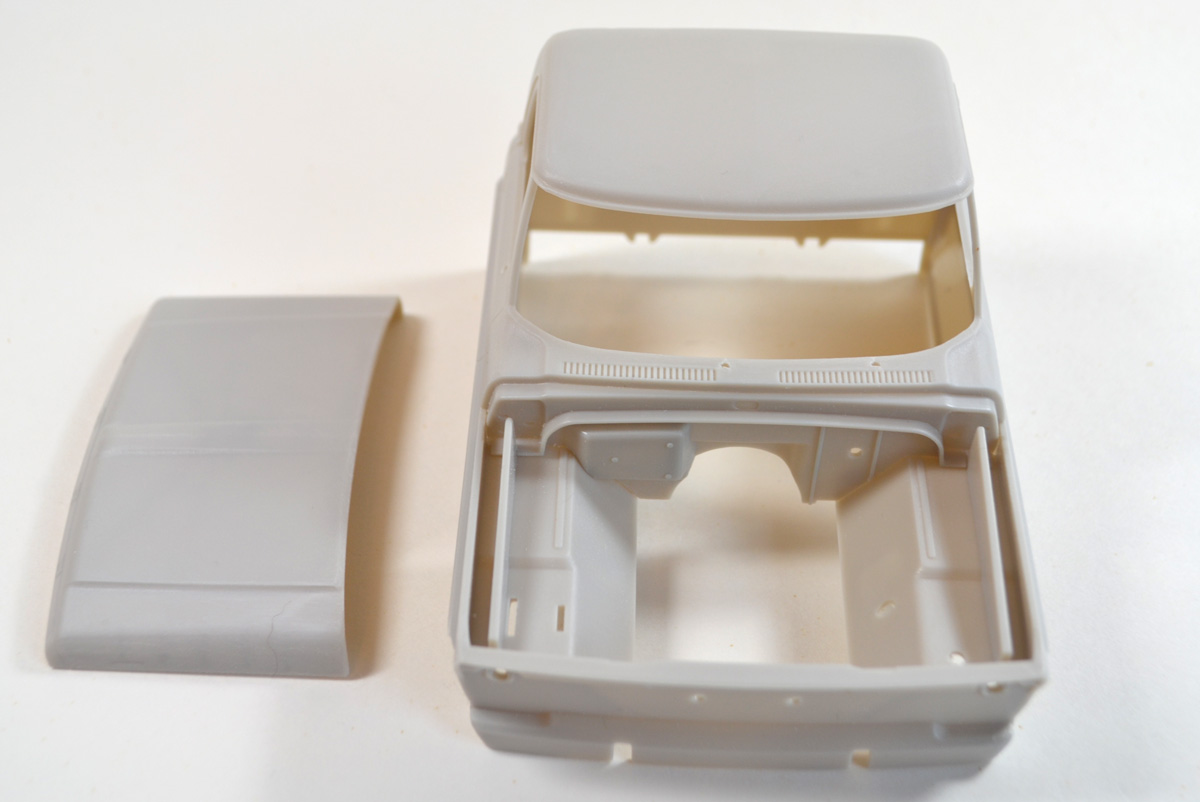 I went ahead and attached the inner side panels and the rear panel to the bed floor.  I also attached the inner panel to the tail gate. This is one area where the engineering of this kit really shines.  The bed parts all fit like a glove, better then any other pickup I ever built.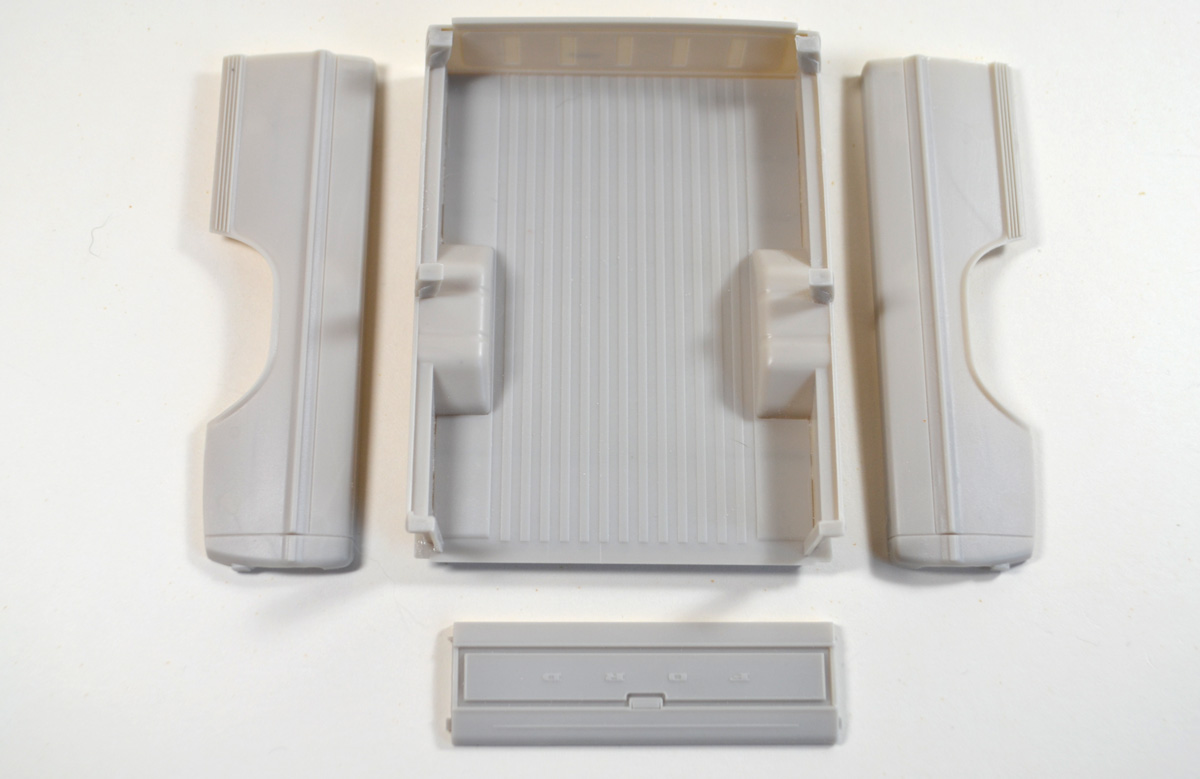 My sample has some pretty good sink marks on the transmission pan but it was nothing I could take care of with a quick swipe of some catalyzed glazing putty.  After I took a quick break the putty was ready to sand.  A few minutes with some sanding sticks finished it off.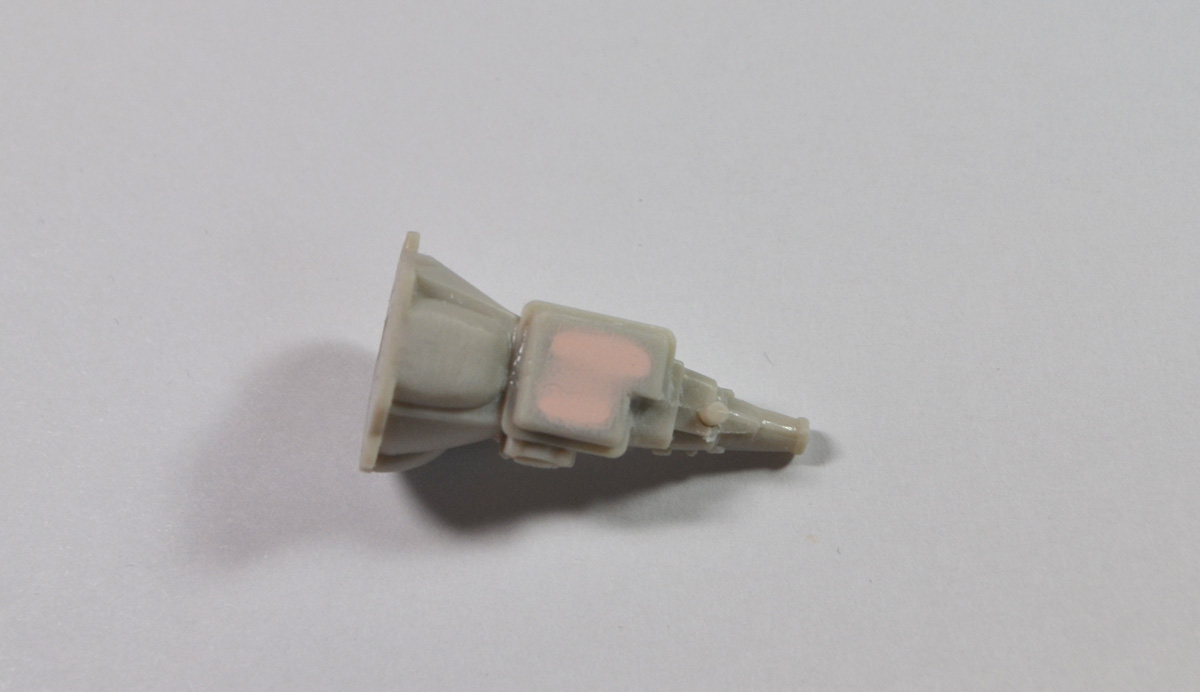 Next time up I'll break out the Duplicolor primer.  Now I just need to decide on a color scheme ..... Stay tuned .....
-Steve