Ok, After doing some searching within myself I'm back on this project! This one is proving challenging, inspiring, and fun! Well I've sorted the wheels, suspension, and some of the body mods needed. The more I build this car, the more it talks of what needs to be done! So on to the pics.
The stance will be close to the way its mocked up. The rear flares I made from the body segments of a scrap body. The tires are stock but I took some scrap rims to make the Polished Lips you see on them.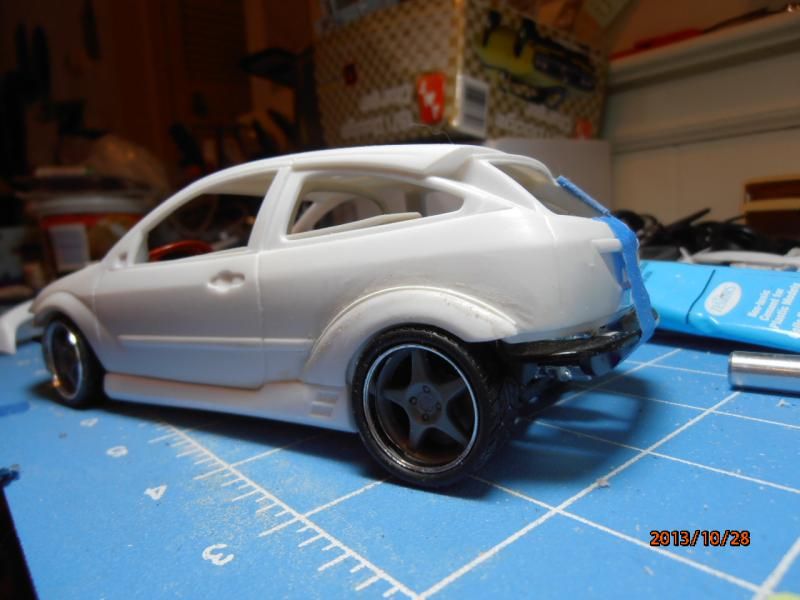 Rear Body Shot showing how wide the rear rubber is and the reason for the "flares."
And one of the tires off the car.
Enjoy!