The AMT 40 Ford was about the 3rd model car I built. I loved it. It got me to fall in love with the real car. I have built this kit a few times. The first one I did just like it looked on the side box art. You remember the 80s version with the white box and the blue model. I still have that model in my case, but back in 2000 I built it again and came up with this.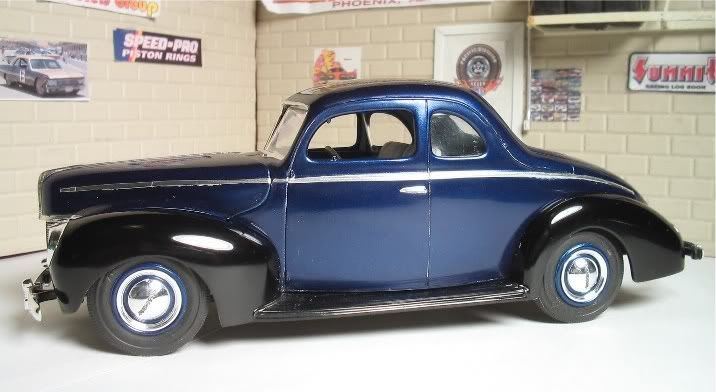 I am getting ready to build this again. I just love those colors on that car. It is what always pops in my head whenever I think about a 40 Ford.
This is the one I built back in 1985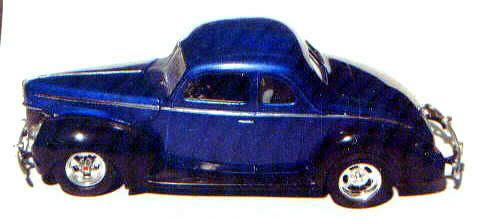 They both have the optional Buick Nail Head engine. The 2000 build is fully wire and plumbed. The 1985 Built has just spark plug wires.........Made from "Thread". It was before I discovered MSC Model Products.