While waiting for the 2014 Corvette kits (promos now mean kits later, right?), I would like to fill in the gaps in my Corvette display with 2010 - 2013 Grand Sport coupes and convertibles. They would all need the unique Grand Sport front fender vents, nameplate and the 'forked tongue' wheels: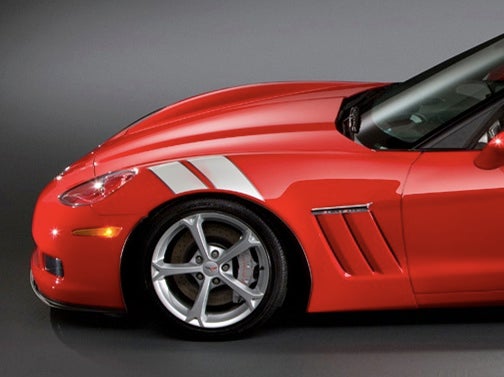 Z06 coupes will provide the wide fenders and hood scoop for Grand Sport coupes, but some plastic hacking would be required to make a convertible version out of the Z06 coupe. Has anyone done this conversion? Are any pieces available in resin?
Also, wasn't there an article by our lost Corvette expert and friend Ismael Gonzalez on combining the C6 coupe full detail kit and the snap convertible? It would be handy just to see how he did the cutting.
Rob? Len? Corvette fans? Any info or suggestions?
Thanks,