Hi guys,
I am working on a few old builds of European trucks, that I though that may are interest for you.
I started to rebuild this Scania Streamline that was first builded back in 1996 but didn't turned out the way I wanted. I want to improve my skills and I believe that doing practice on old builds is very fun, inspirational and you can lern many things of modeling technics.
I am hooked on this build, inspired from a real truck I have seen a few times on the highway.
This is a first mockup of the truck, without the cab fairings.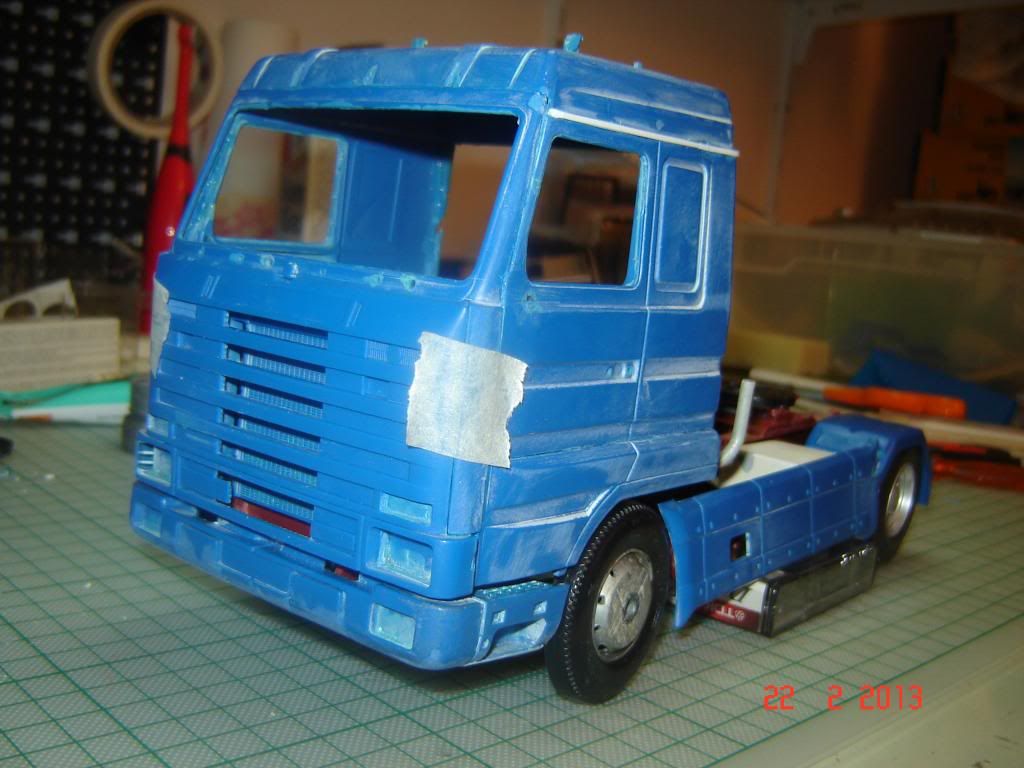 I cut off the molded mesh witch will be replaced with a real one,