Hi again,
Here's another completed project, an old kit from ESCI, an Audi Quattro Rally.
Actually this is a redemption project, I had another one from tamiya but the decal work was damaged during the clearcoating process so I went to other direction with different livery.
For this one, I didn't want to risk it, so I went a bit further by masking and painting the red, grey and black areas rather than applying decals that came with the kit.
The base color is tamiya pure white and i added several layers of gloss clear from mr Hobby.
Let me know what you think and thanks for looking
Best Regards
Krishna Iskandana
Jakarta, Indonesia
Perth, Western Australia
The ESCI version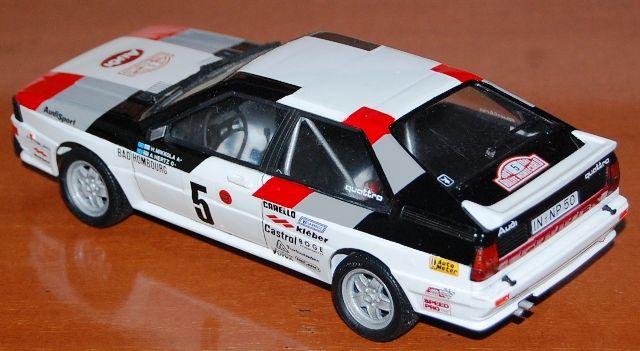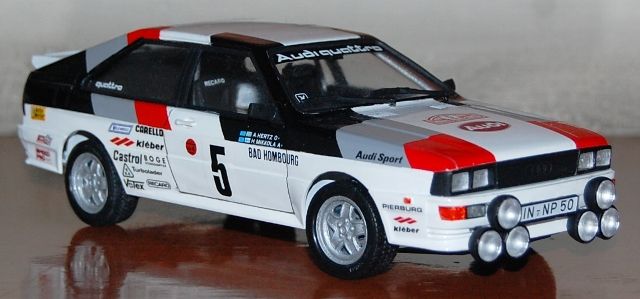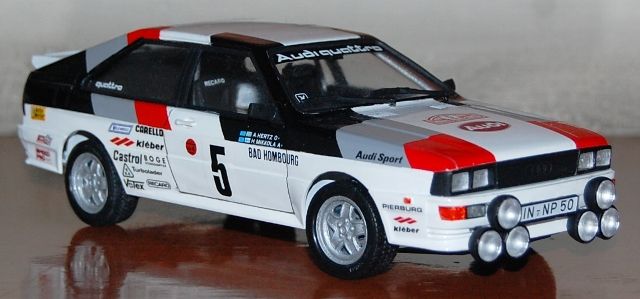 The Tamiya Version