This is my take on Dragon's Pz III N in Tunisia. This is the kit that comes with the extended "winterketten" so I substituted a set of Tristar workable tracks. The sandbags are a resin set by Panzer Art.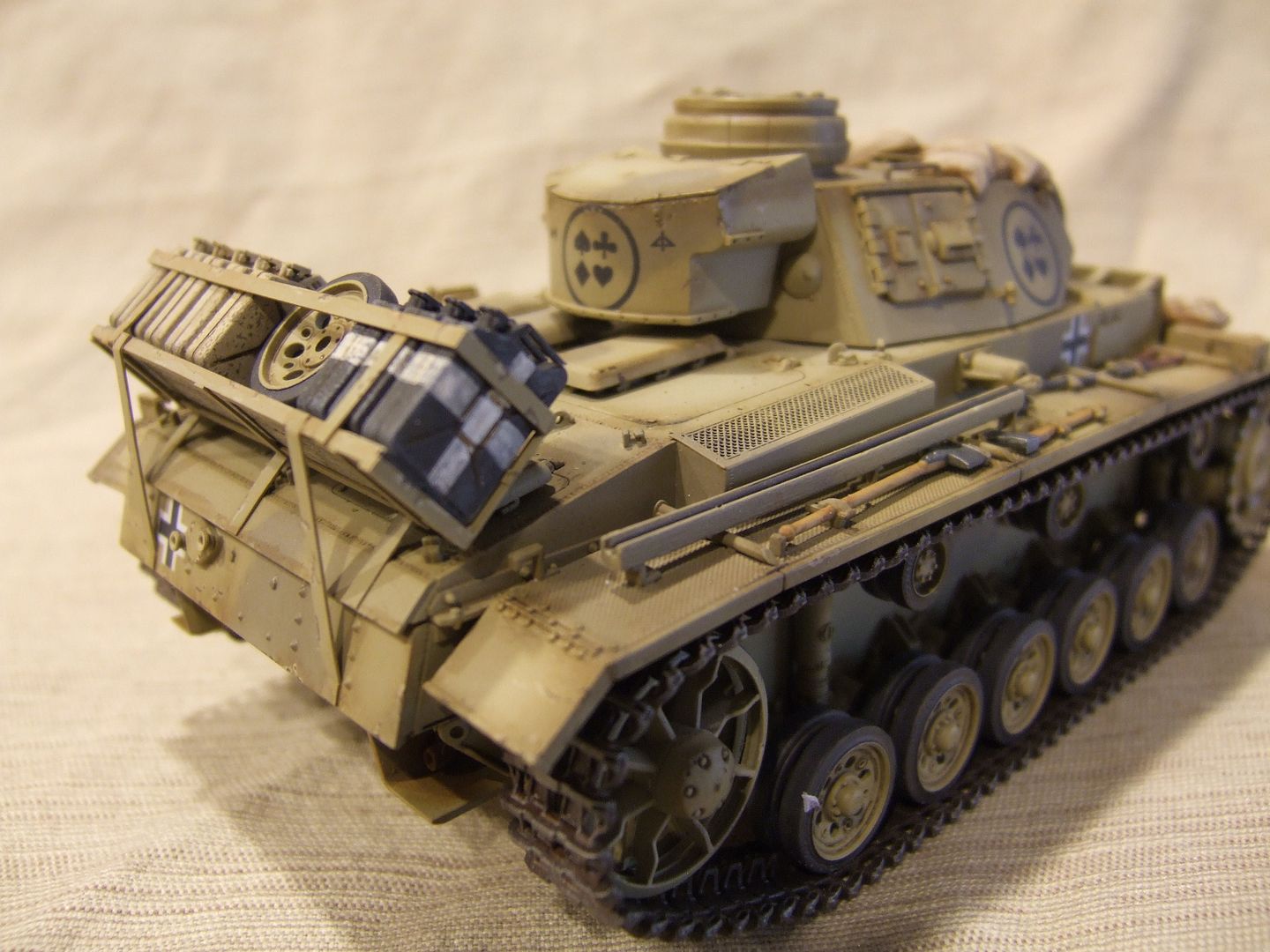 I made a small base.
Paint is Tamiya, mixed by the old Mark I eyeball. Weathering is a combination of oil, acrylic and enamels.
G