Say that fast three times.
It means "small armored command wagen" and was this ever a tiny tank. Brave men rode these into battle. This is based on the few sent to North Africa in the spring of 1941. They were just about obsolete then, but soldiered on for another year.  
The build was chronicled in the ongoing "All the Rest" Community build. I had started it a while back and used this as a tutorial on weathering.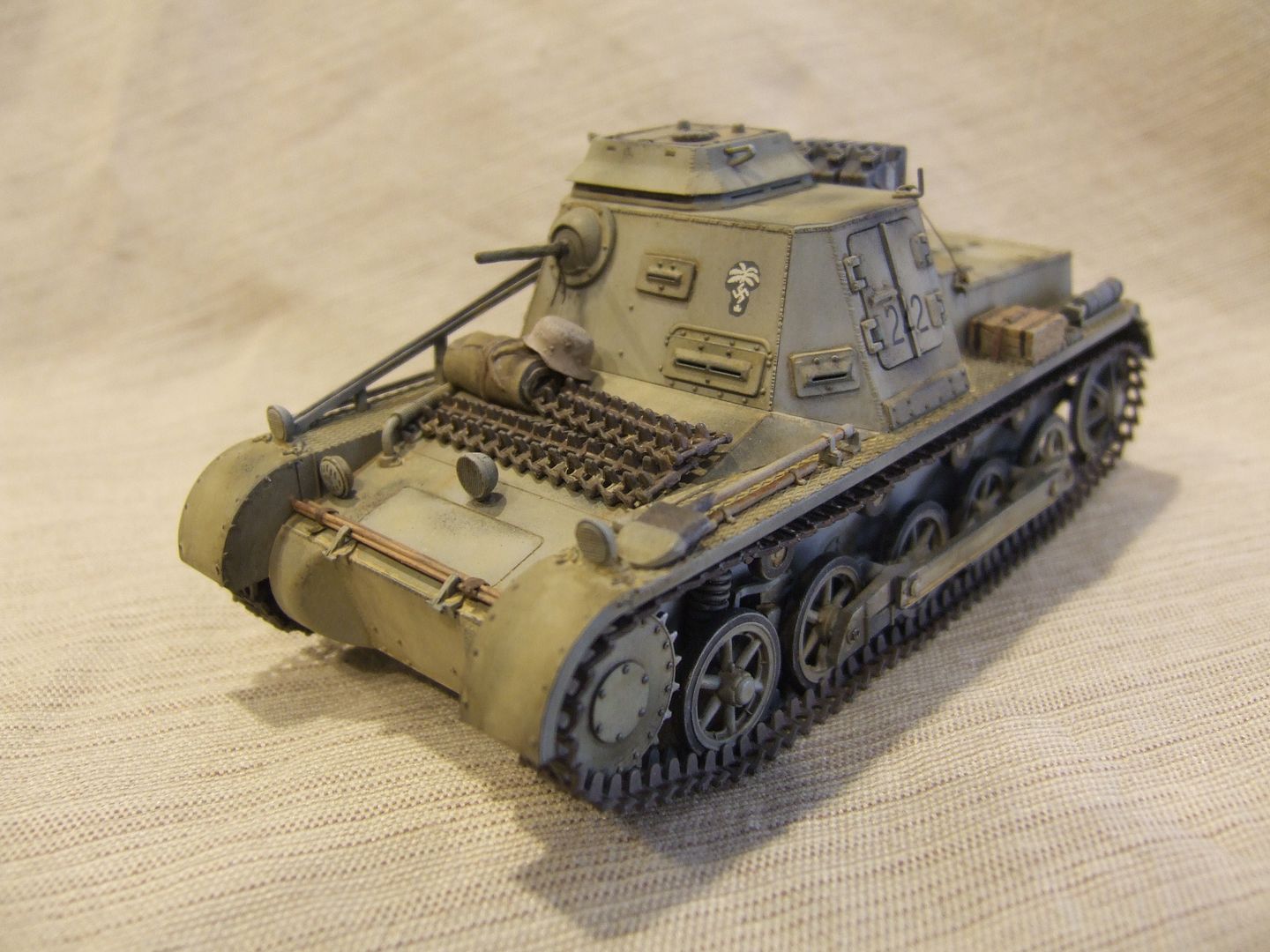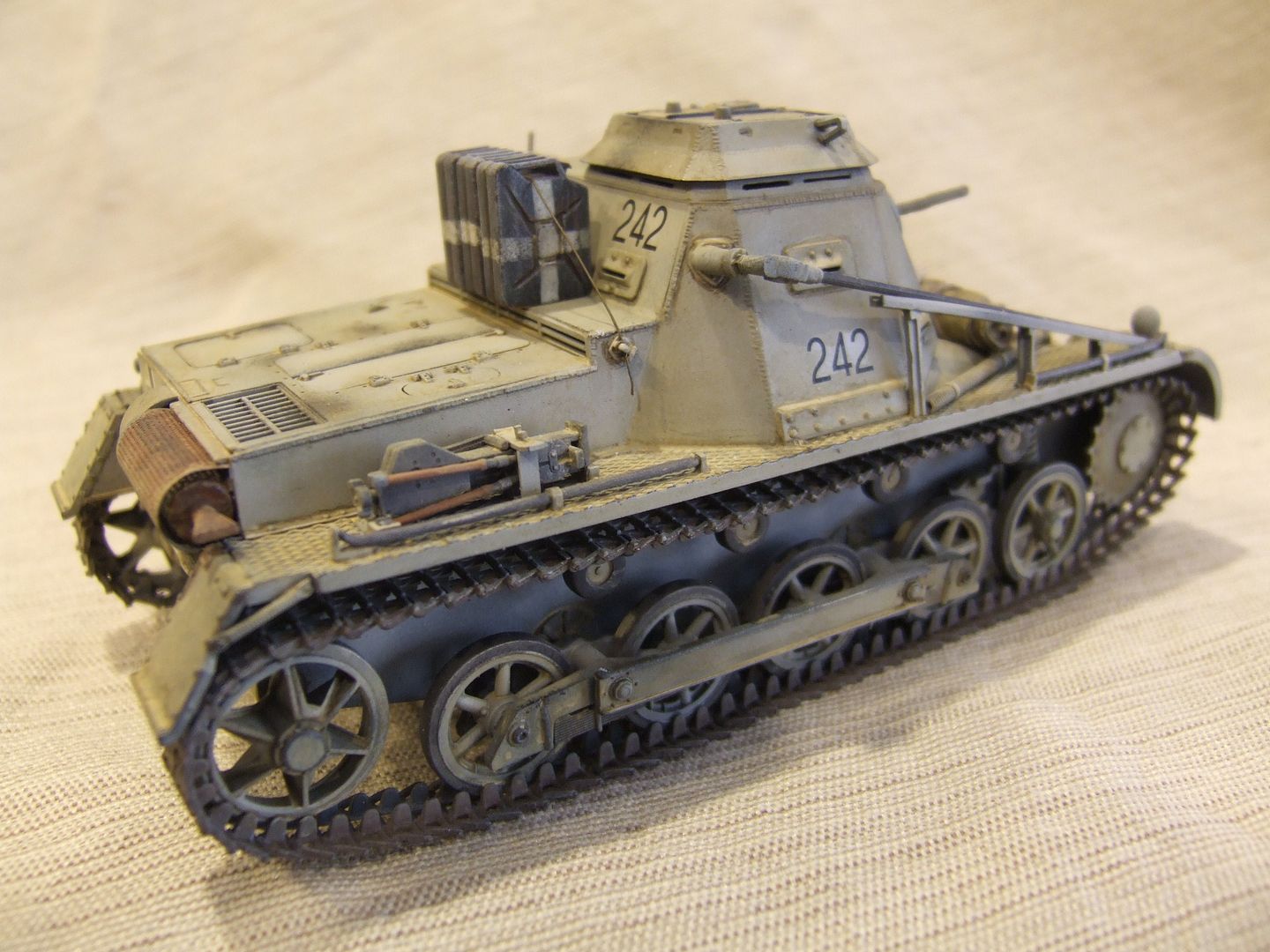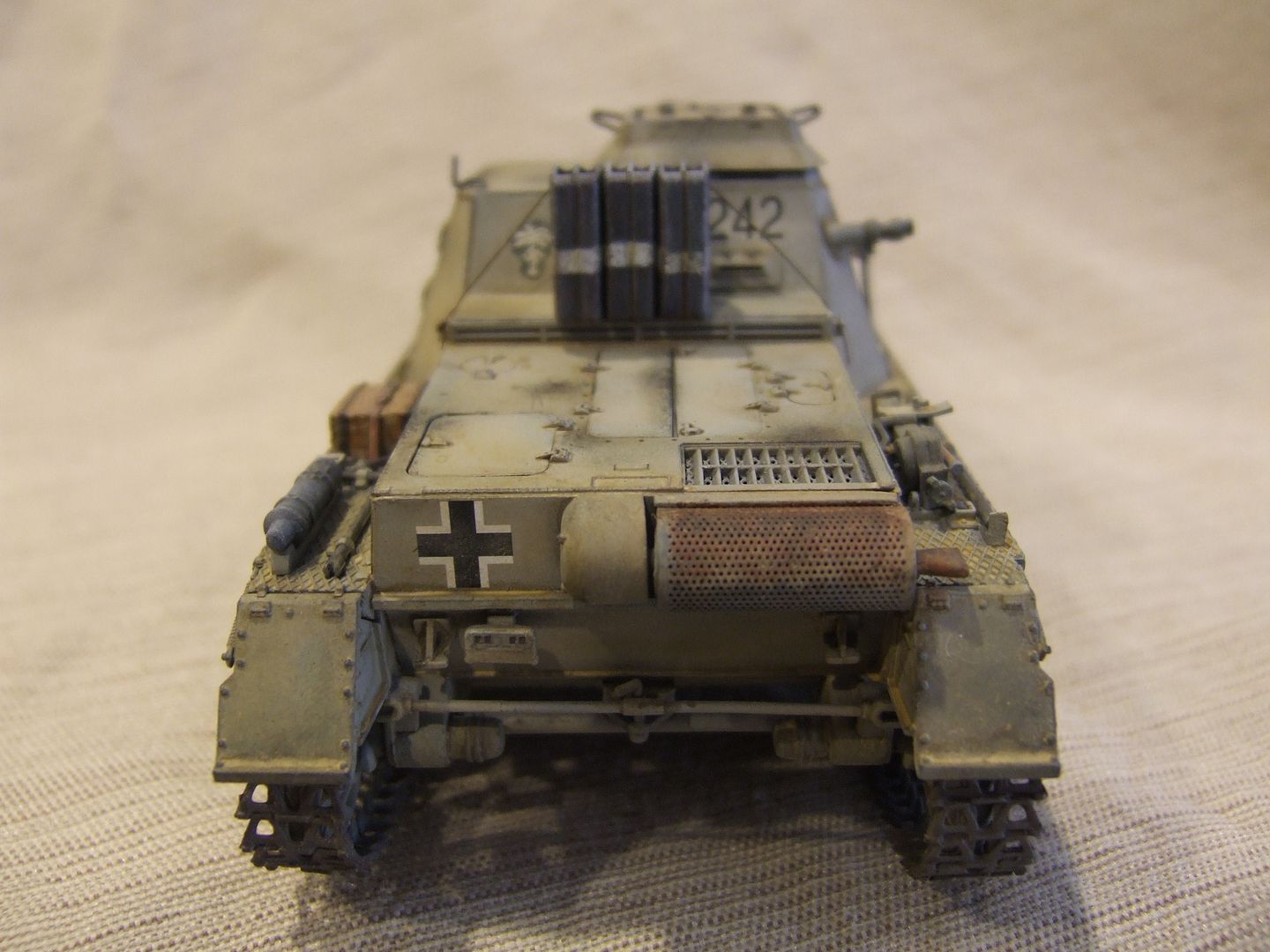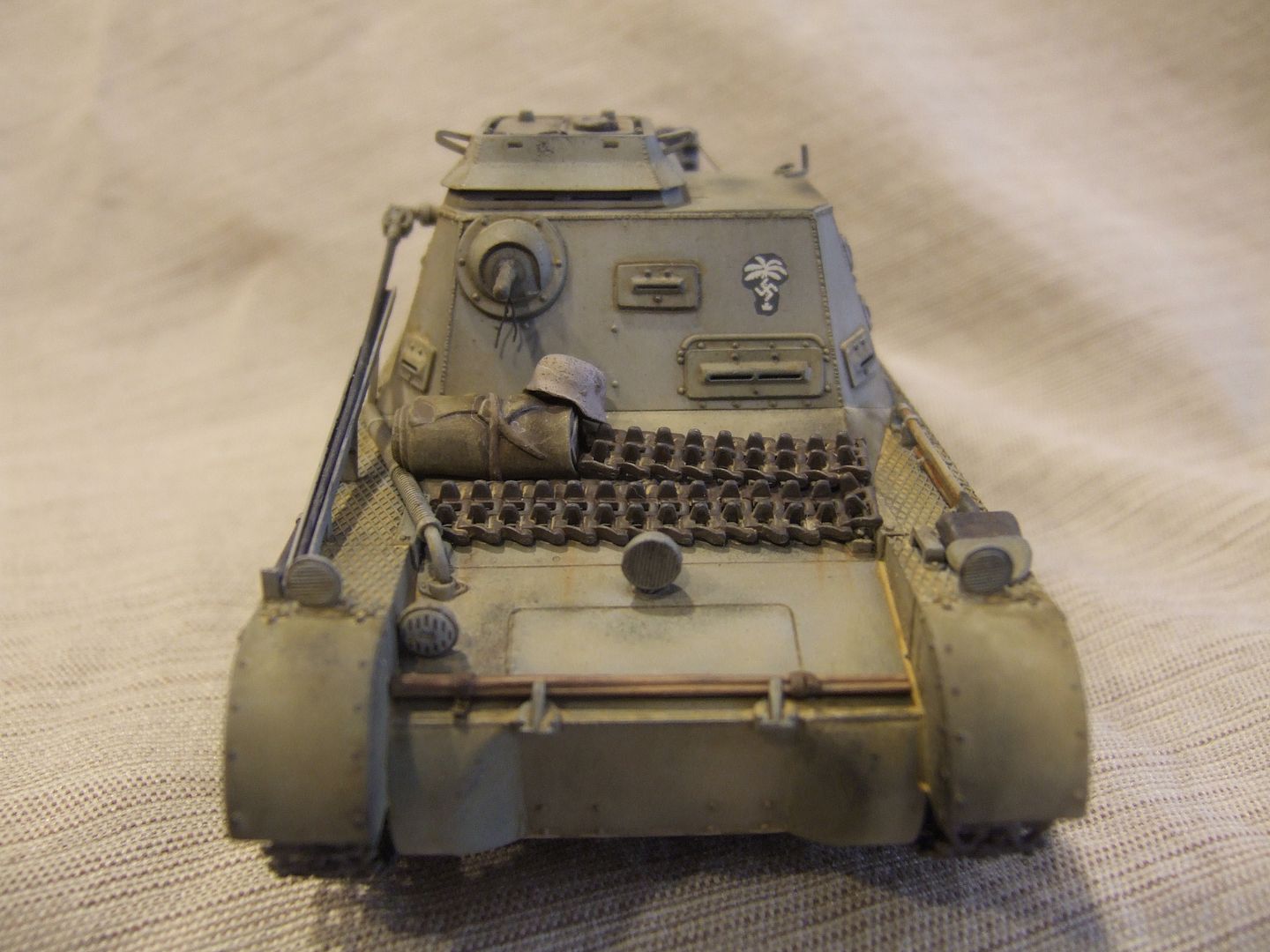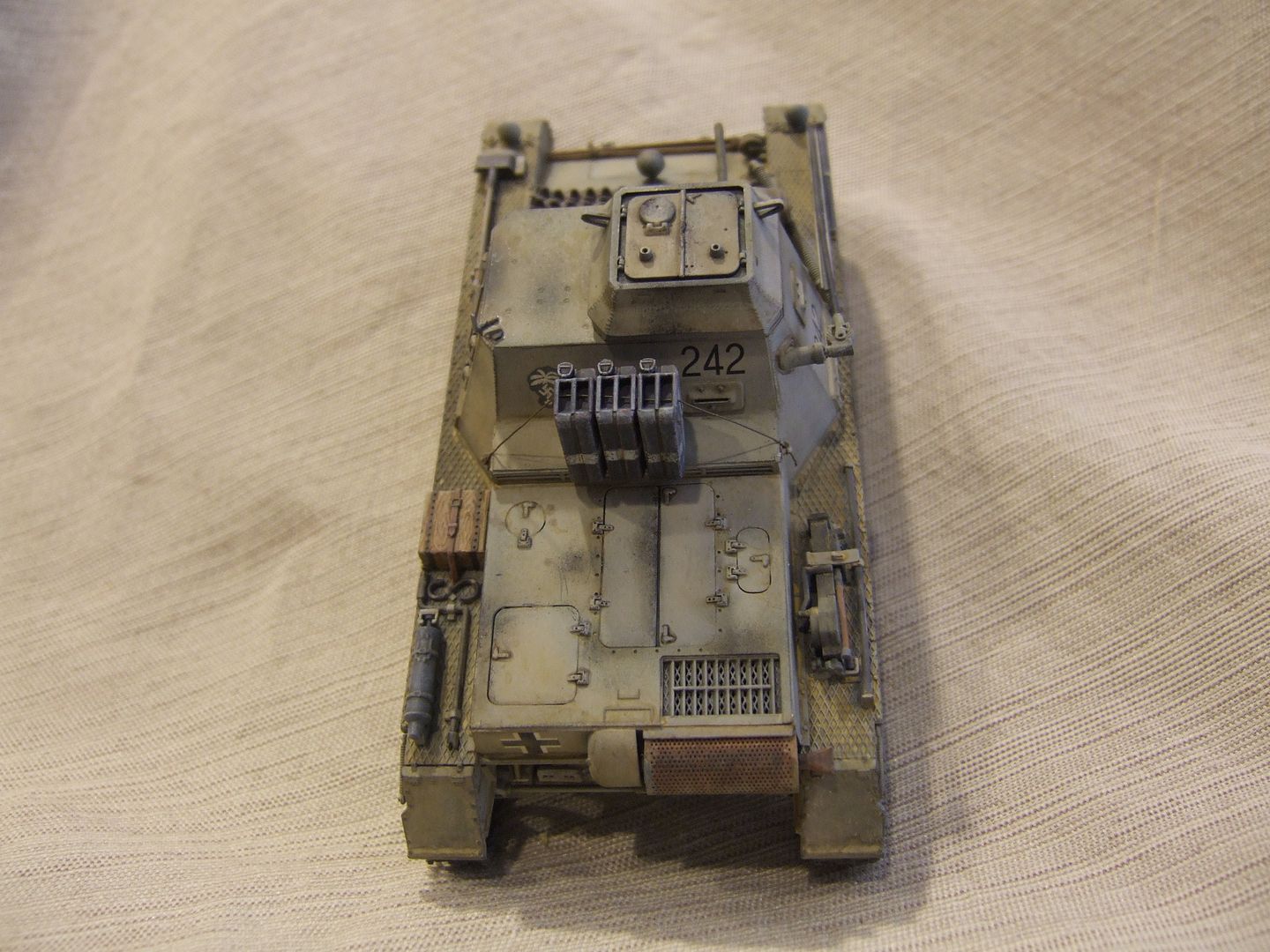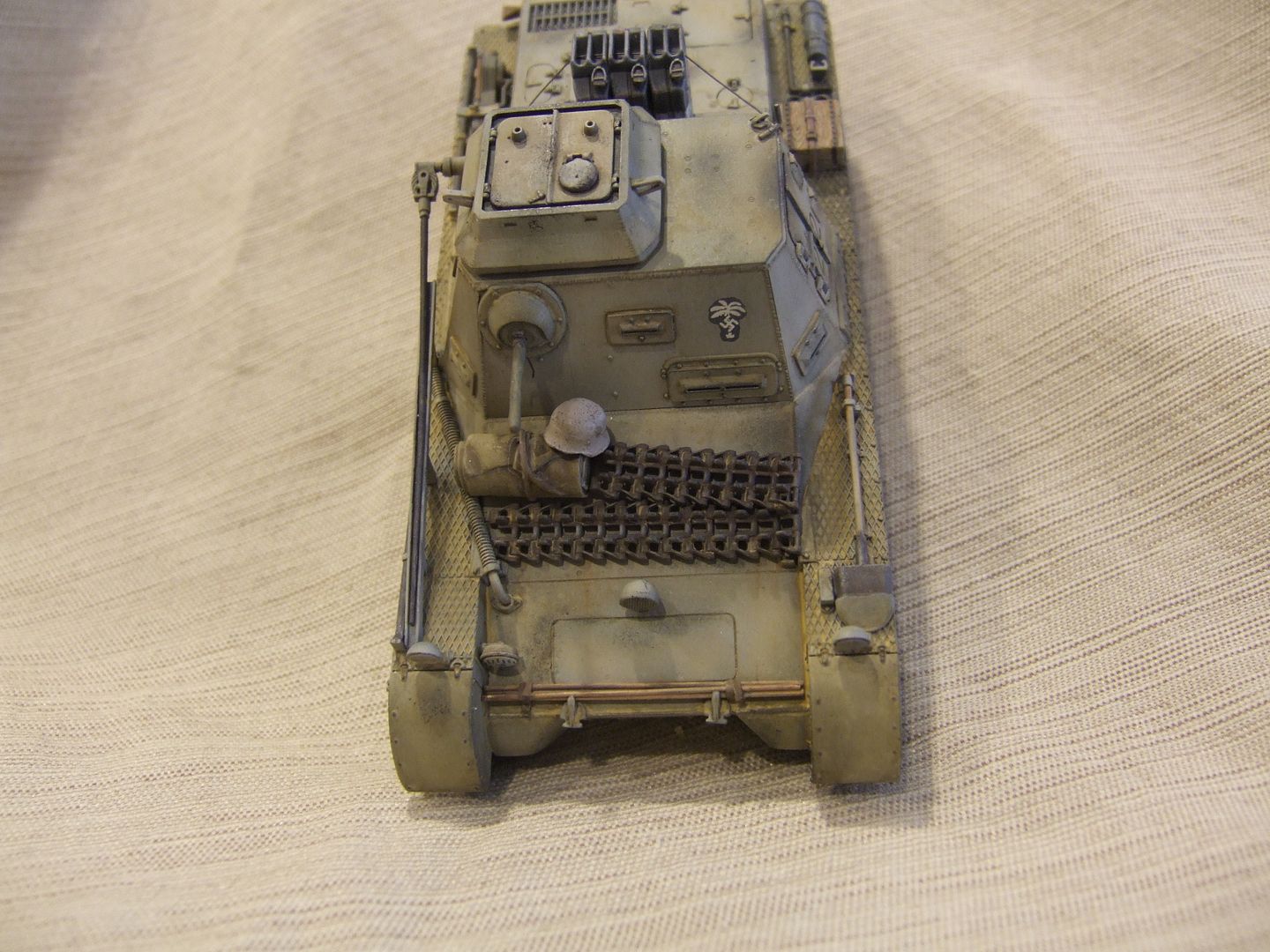 The basecoat is Floquil Dark Gray enamel, the topcoat is a mix of Tamiya acrylics. I scrubbed at it with water and acrylic thinner yielding a worn finish which I enhanced with enames, olis and pigments.
G