I am off to a late start on my "Mack Madness" project.  The kit is a vintage AMT from the late 70's complete with the Truck'em up poster add.
My truck will be built as an "owner operator" rig.
Since Terry has a major jump start on me I figured I had better pull some tricks to make up for my tardiness.
Here is all I have to show so far, I dropped each one of those lines at least four times to the carpet..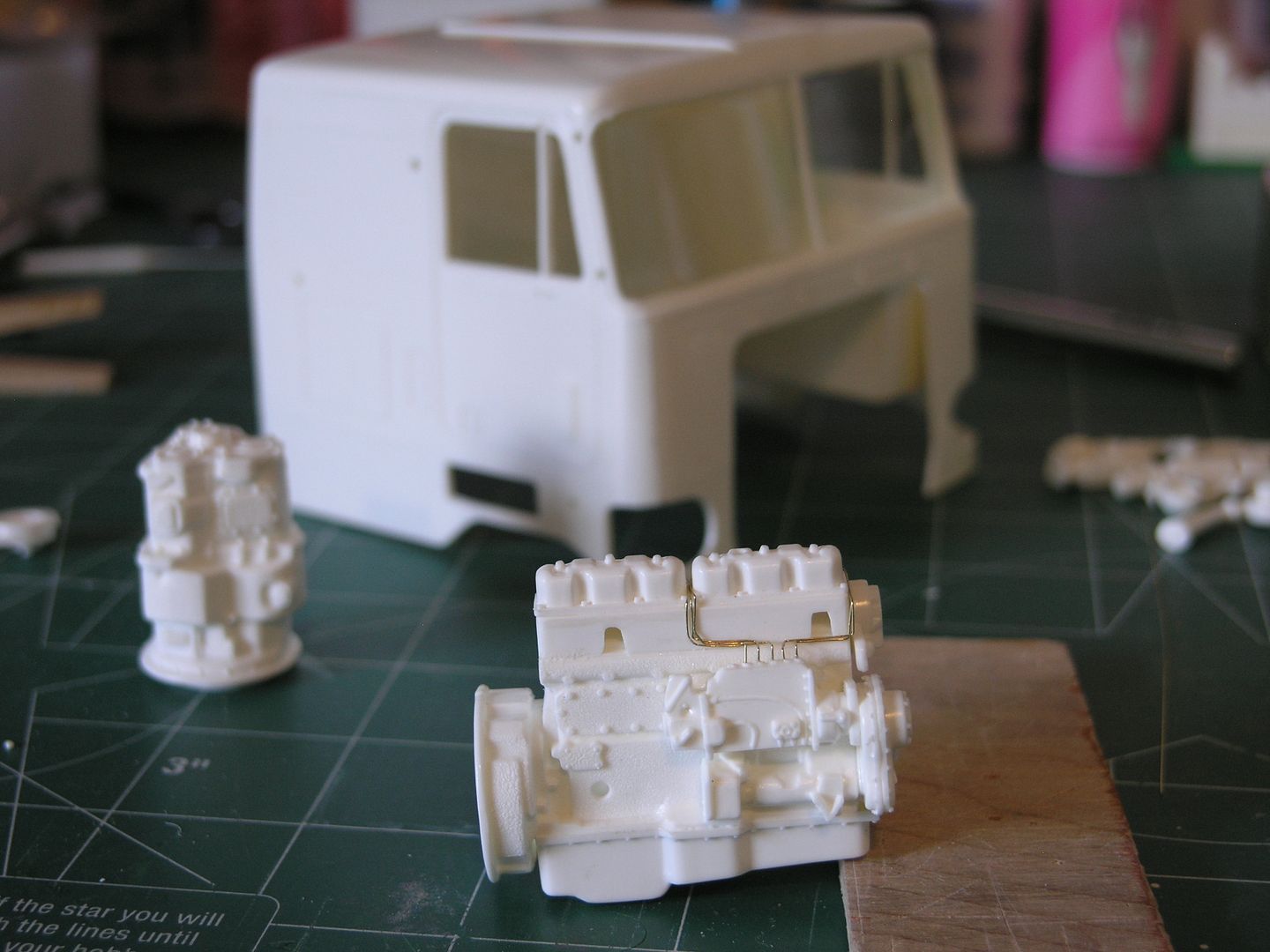 Stay tuned.