Well! This is the first model I've actually finished in some time! There are a couple tiny details I may want to add, but for all intents and purposes...........she's all done!
There are a couple nits I have with the kit................I wish Revell had added more taillight detail. They chose to mold the headlight buckets separately giving some nice detail, but the tailights are nothing more than plain red lenses giving it somewhat of an econocar appearance. It would have been nice if Revell could have molded the lenses with some detail in red, and also molded the taillight housings separately as they did the headlamps with chrome plating.
Also, the chassis particularly the rear suspension was somewhat fiddly. It didn't help matters that I used different wheels than what was given in the kit-------but I simply don't like the Viper's standard wheels! They're too busy looking for sports car, and don't really look well to me in model form.
Anyway, here are the pics..........enjoy!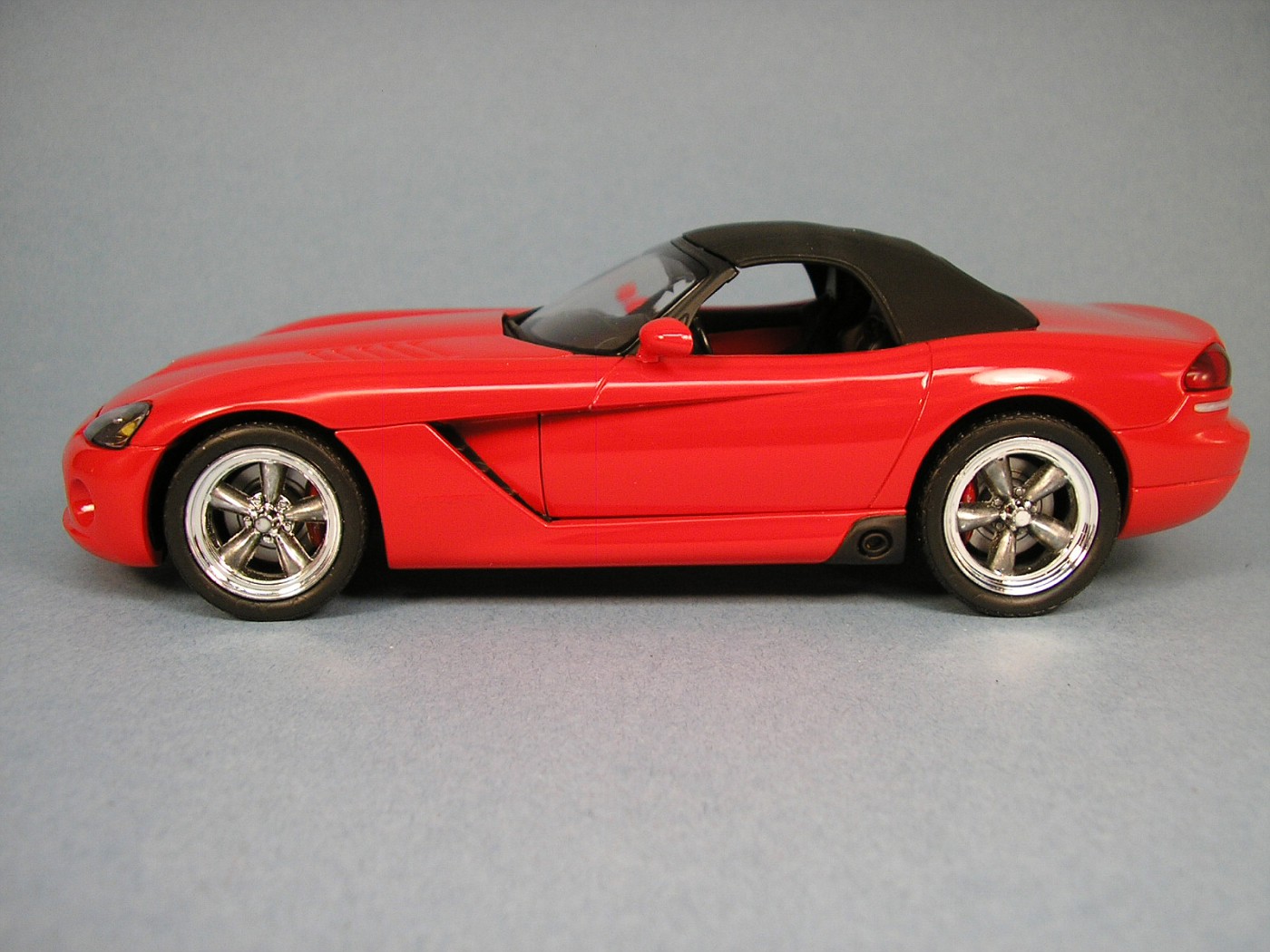 Thanks for lookin', and now it's back to the '59 Chevy!