The death of my 1990 Jimmy build up. The primer on this truck had been refusing to cure, and I had been using the defrost on my toaster oven to help cure it. For three days I'd been throwing the model in here, and had done it 3 times the day this happened. After washing it to lay down some more primer on the recent body work, I put it in for an hour and this is what I came back too.
Before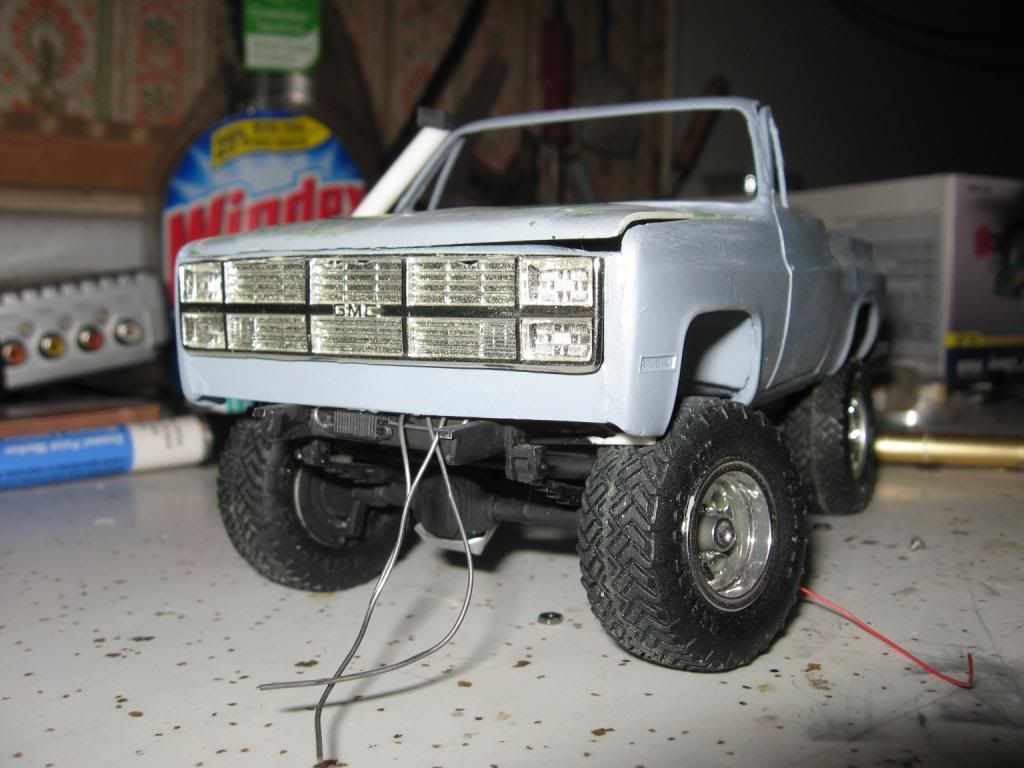 After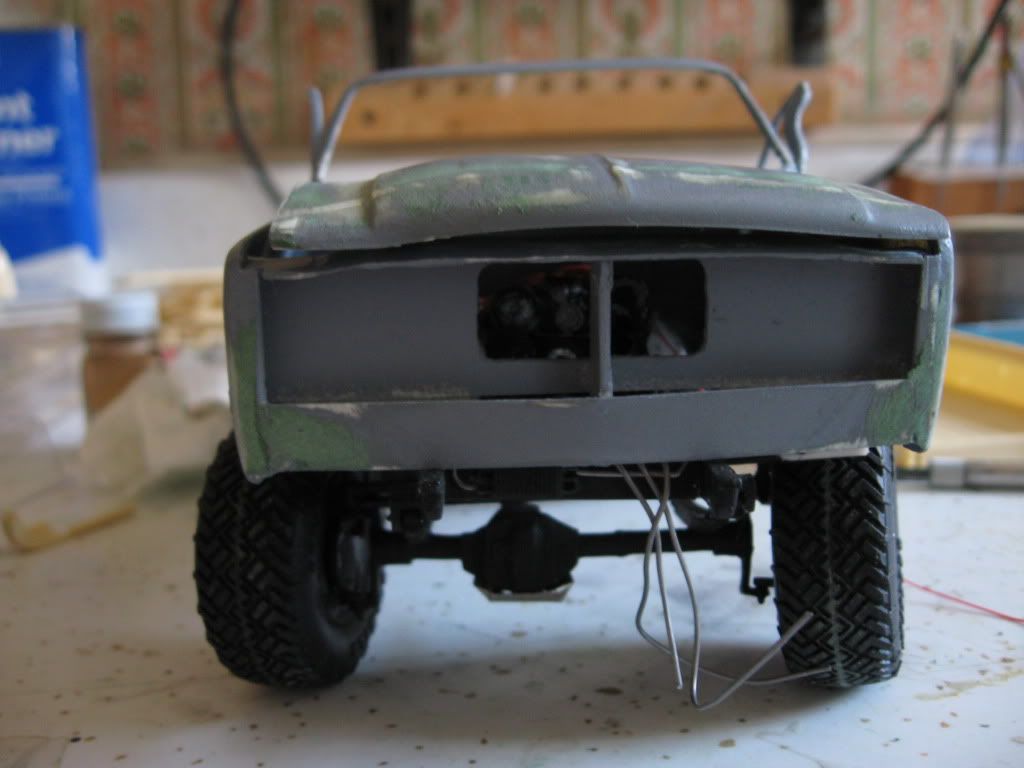 Before
After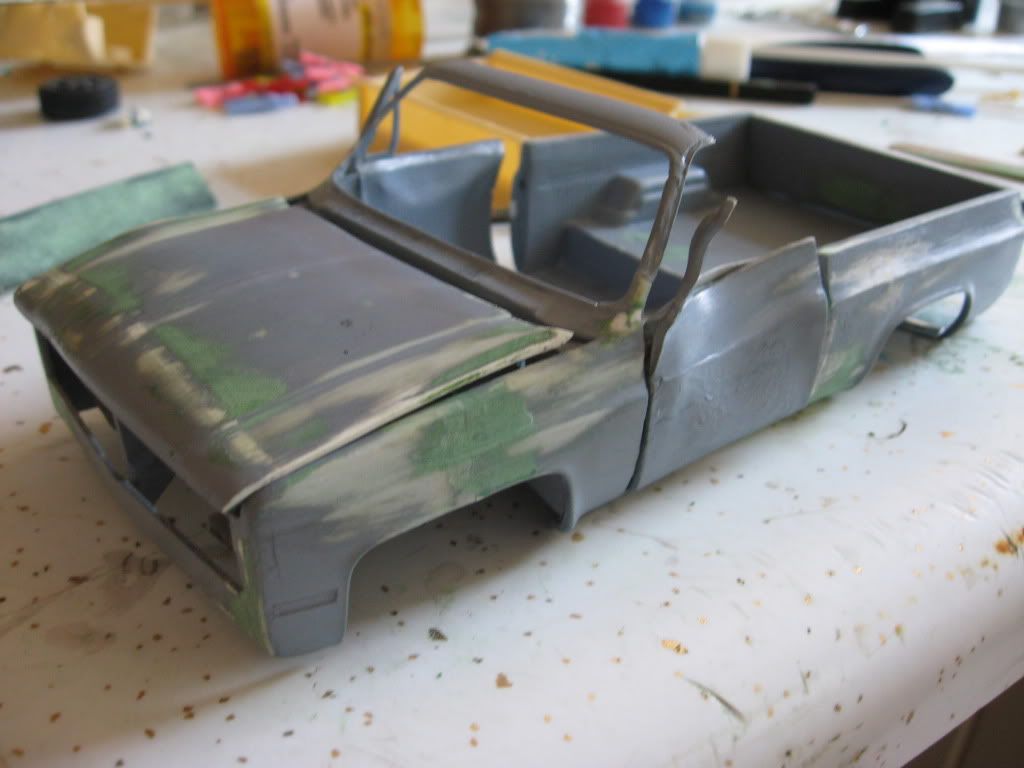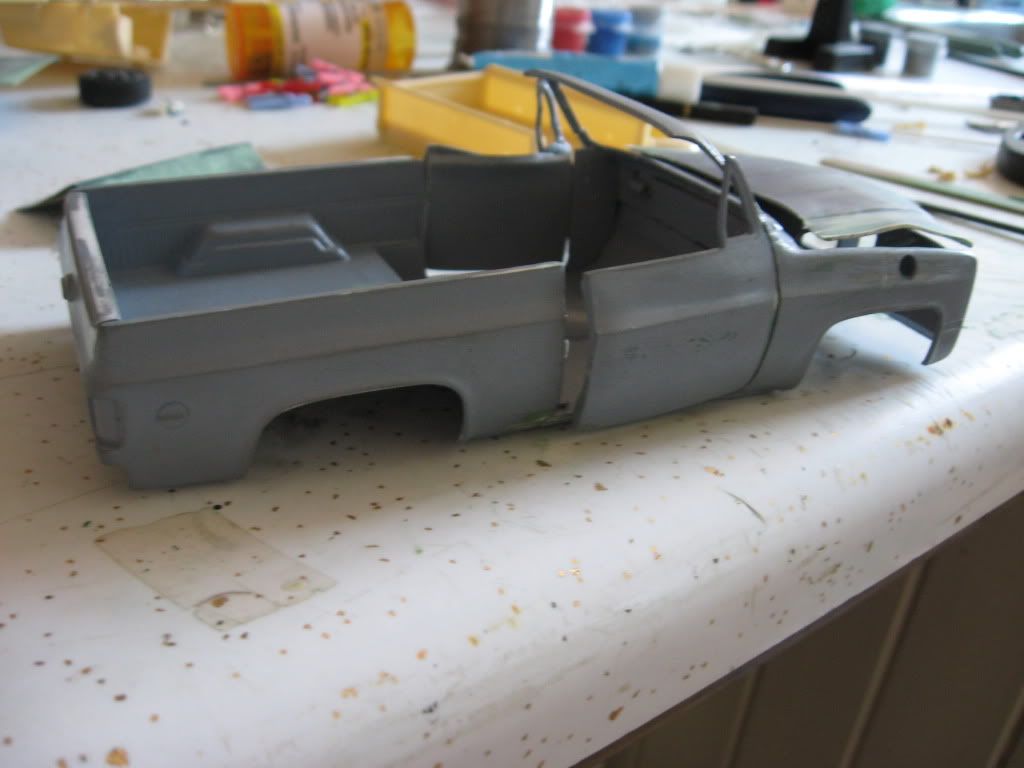 The body is in OK shape (the floor of the cab was many pieces, so it's warped). I think I might be able to keep one of the doors, but it will need a dent. I might be able to crinkle the hood, and rot out the body now, and remove some of the floor boards to make it look like it's in the middle of a rust restoration. So much for my 1:1 of my truck, it's already past the body work stage.
And I was pretty much done with the frame :-(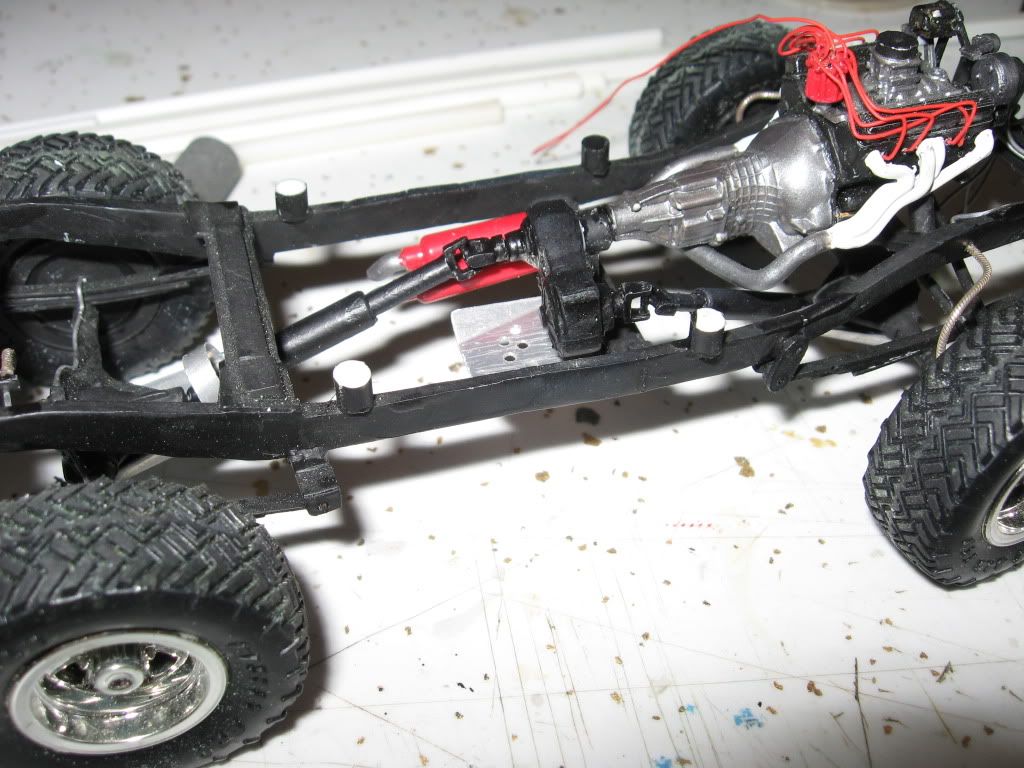 Bleh.