When I made up the BLM decals for the jeep, I had a lot of space left over on the sheet, so whipped up this set for a USFS LEO and a couple of future National Park Service projects.
I needed something to put the decals on so I picked up a Jada diecast 2010 Chevy Tahoe (grabbed a Motor Max Dodge Diplomat for future use too). I took it apart and did some minor detailing under the hood, in the cabin and added a rear cage (it was only provided with one between the front and back seats).
Now I just need to find a dog for the back.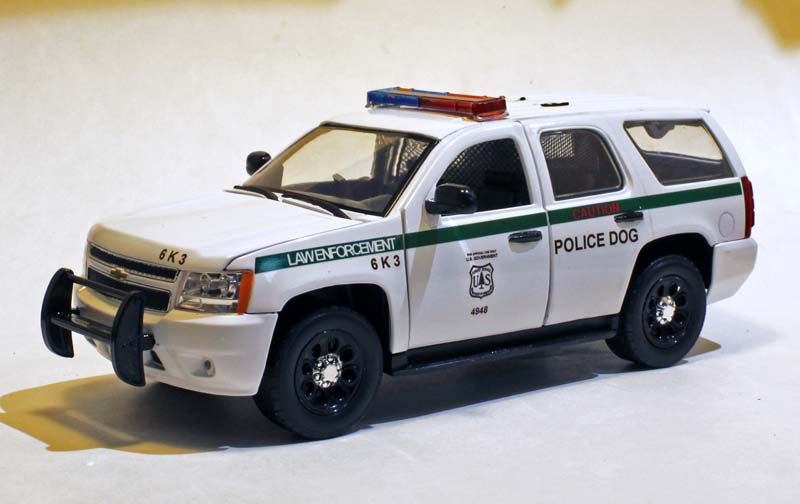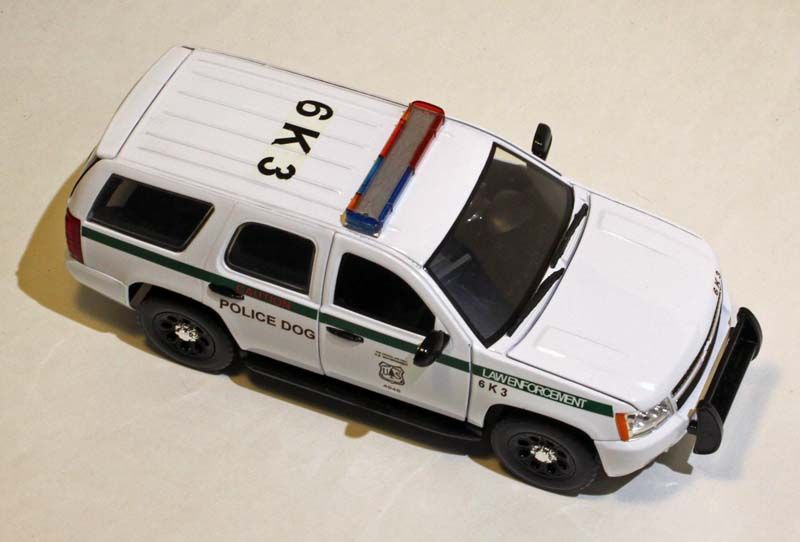 Just insert doggy