Trying to get something done while I have some vacation, so I'm starting a relatively simple project.
Using Revell's 1950 Ford F-1 to build a brush truck (and no it's not green). I'll be modifying it into a heavy 3/4 ton F-3 with a long bed, and adding a Marmon-Harrington 4x4 conversion.
Using this version of the kit, and one of the current issues to donate parts as needed.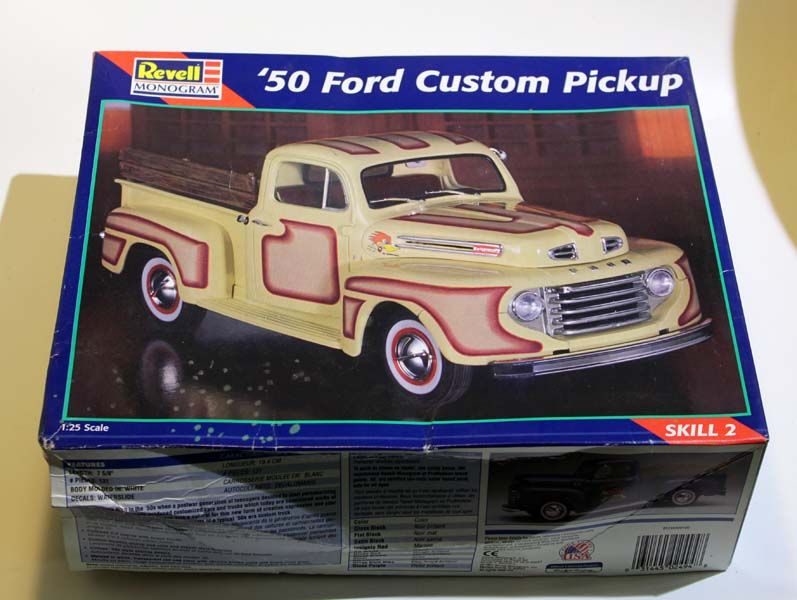 First step was cutting the bed floor free. Revell cast this as part of the fenders / running board. After taking the photo I cut away the second kits floor for use as a donor.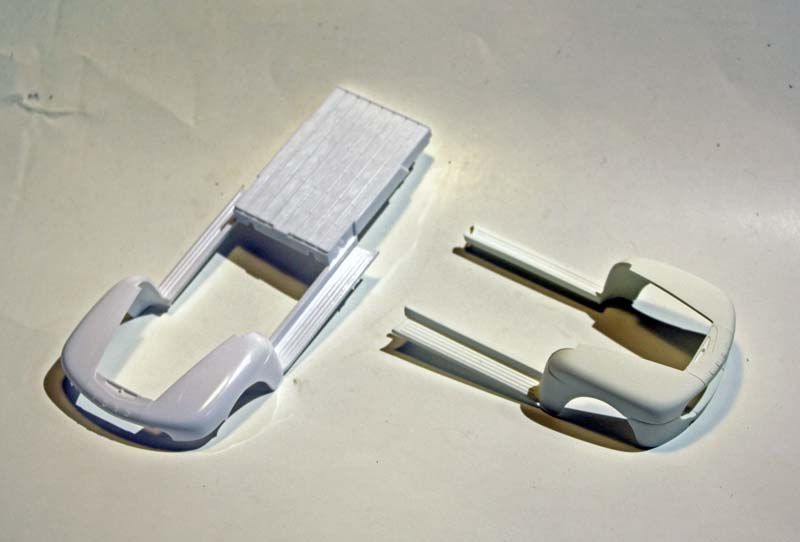 Using parts from both kits I extended the bed from the F-1's 6 1/2 foot to an F-3's 8 foot (8" at the front, 10" at the rear). The wheel base will have to be extended 8" as well, from 114" to 122".
The putty shows where the cuts were made.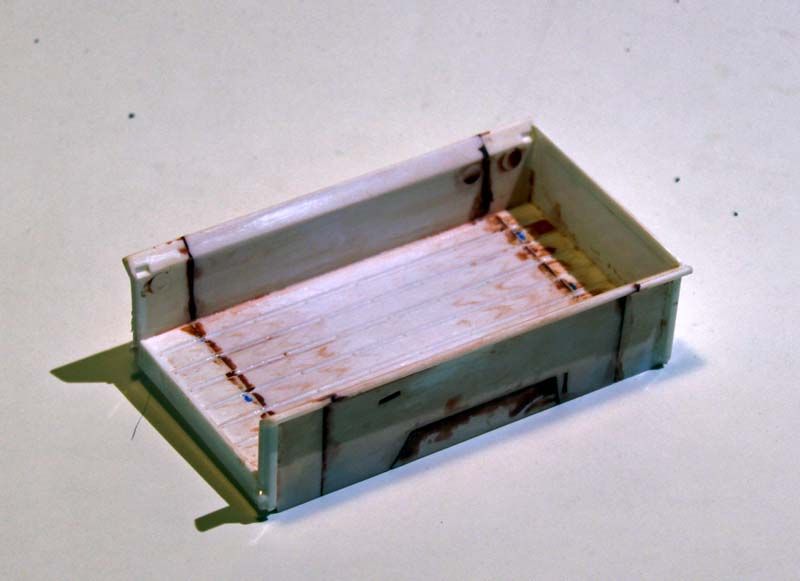 Technically this is incorrect, as Ford also widened their longbed by a few inches.
If one wanted to make a 100% accurate 8 foot express bed, the bed needs to be widened 6", the sides raised 1", the fenders narrowed, wheel wells added inside the bed, the floor rebuilt (Ford used the same number of boards, just a little wider) and of course a new tailgate made.
As the idea is to finish something for a change I'm just going to call this a custom longbed...