Rather than using the movie car kit with the poorly made film-specific parts, and mush soft plastic that crazes. I decided to use the 1996 issue of the Mustang since it has the correct flat hood and is molded in better plastic that wont craze. I ommited most of the stock parts and added the folowing:
Motor from a diecast "Street Tuners" Skyline, but I made the single trubo setup as the film car had, added an intercooler, and used the tranny from the 'Stang.
Used wheels + brakes from an X-mods wheel set, and tires from a Masito diecast
Made a new rear suspension close to the film car, plus lowered the front so it dosent sit like a 4X4
Scratchbuilt an single exhaust like the film car, used the muffler from the aftermentioned skyline diecast
Used most of the stock interior, but added nirtrous bottles in the back
Cut the kits molded in grille out and replaced it with mesh
I found a set of white stirpes from all things, a Revell Miata kit, and they worked! I didn't use apply the stripes to the roof because I found it would look too cheesy. TBH, I think its gives it some contrast not having stripes cover all the aeras.
Keep in mind this is NOT a 100% accurate replica (as with the USA licence plate and some small things), and I had minor assembly issues which may explain some errors in fitiment & assembly in some parts. Minor faults withstanding, i'm very happy with how this one came out, and I think this is a much better take than what RC2s product design department came up with on the actual kit.
Hope you enjoy and please comment!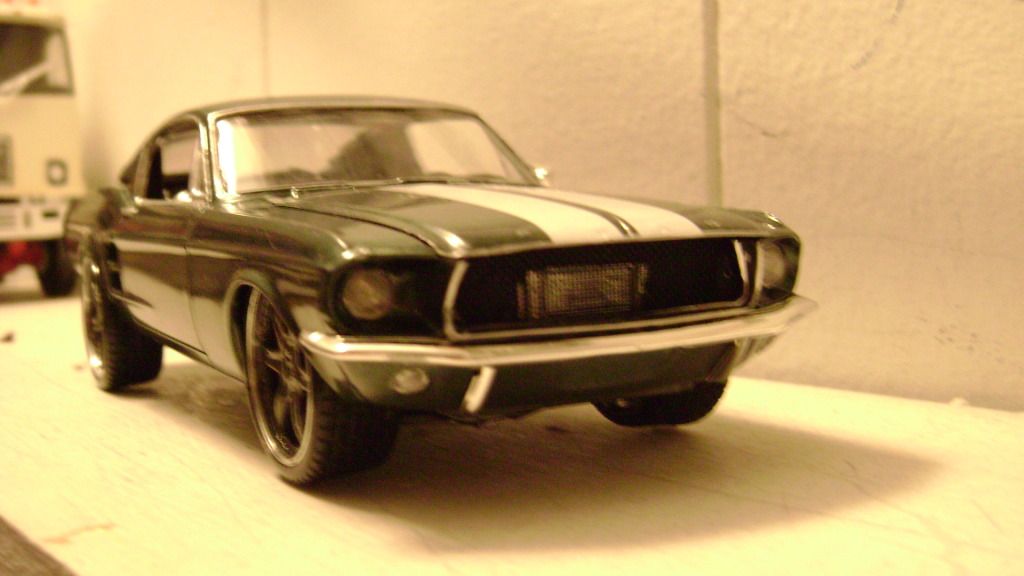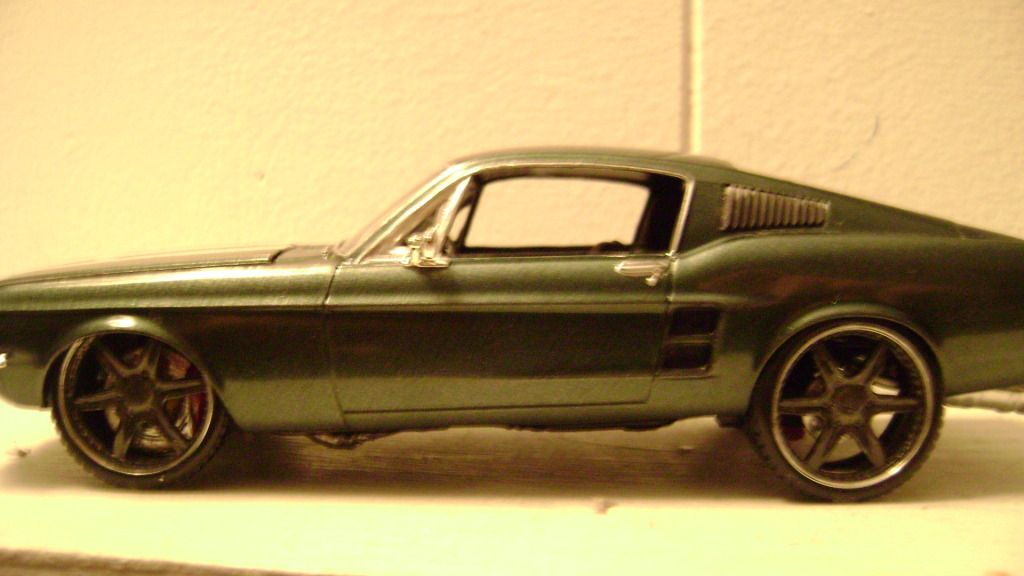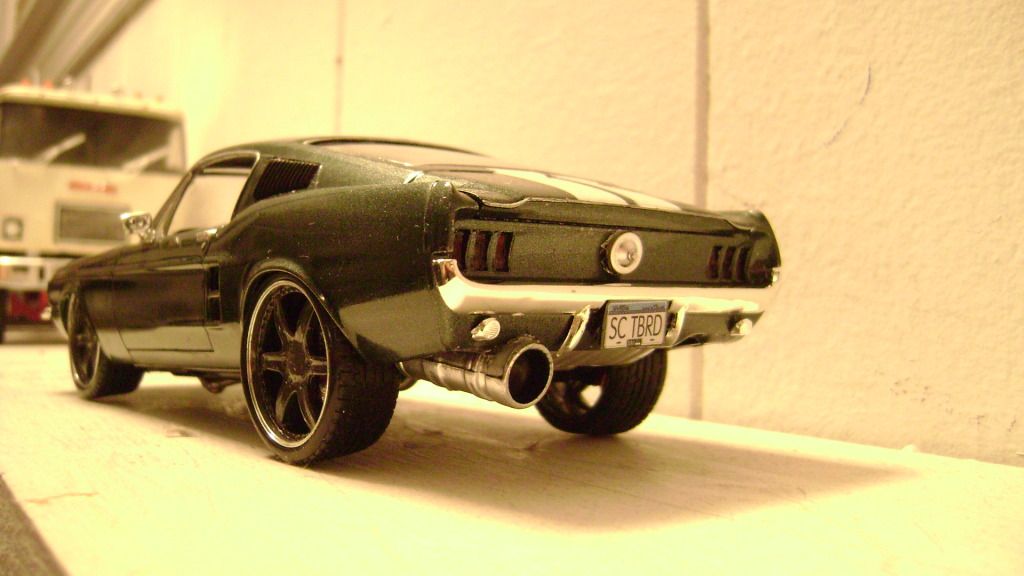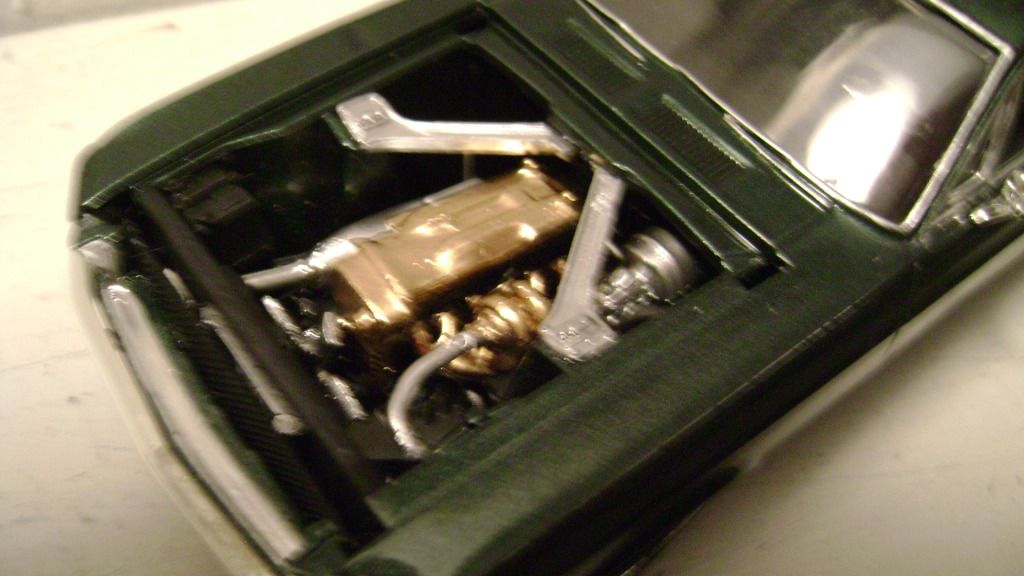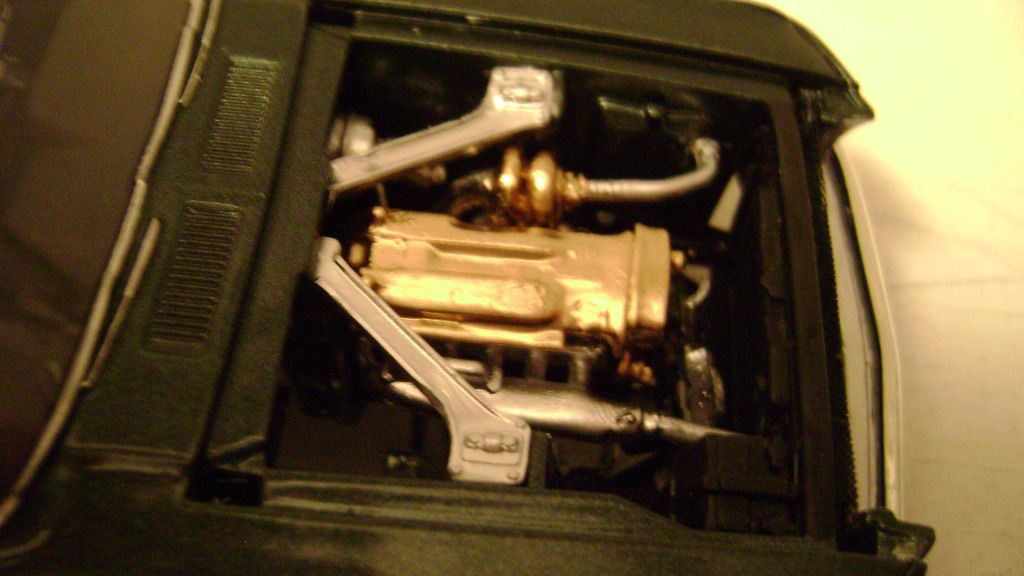 Sorry for some of the blurry shots, my sister did somehing to the camera and now it does ######! Please bear with me as its going to take time undo the confusing setting changes that she made.