Ok so I might be doing this wrong as I started with a perfectly good finished Tamiya 1/24 Honda Repsol bike.
And I turned it into this...a pile of parts...and getting into this pile of parts wasn't easy as they use some serious glue at the factory.  Also not knowing where the attachment points were 
made it tough.  But in the end I got it all apart with on one very minor cracked part.  And the paint wasn't easy to strip either.  But I won in the end...mostly.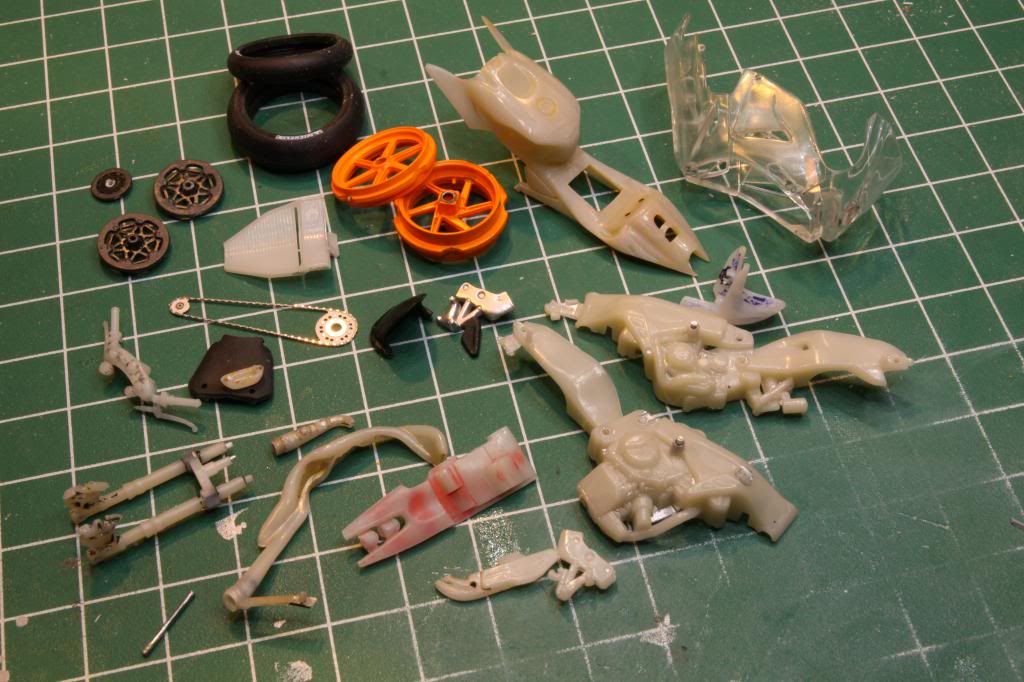 The plan is to give it a custom paint job, maybe do the fairing in carbon fiber.  And then mount it on the back of this which will have a matching paint job
The VW is a cool kit but the interior is lacking at best, so some fabrication will be needed.  I did make a new VW emblem for the front and recessed it