Where'd you get that cool laptop?
Love the Porsches.
eBay buddy. The evil bay. Search dioramas or g scale, there is a plethora of items to add to a dio, if it doesn't make sense to scratch build the item. Since this is my first rodeo, I'm opting to buy some of this stuff. Like the door in the picture. I found that on eBay, next go around I'll try to scratch build it.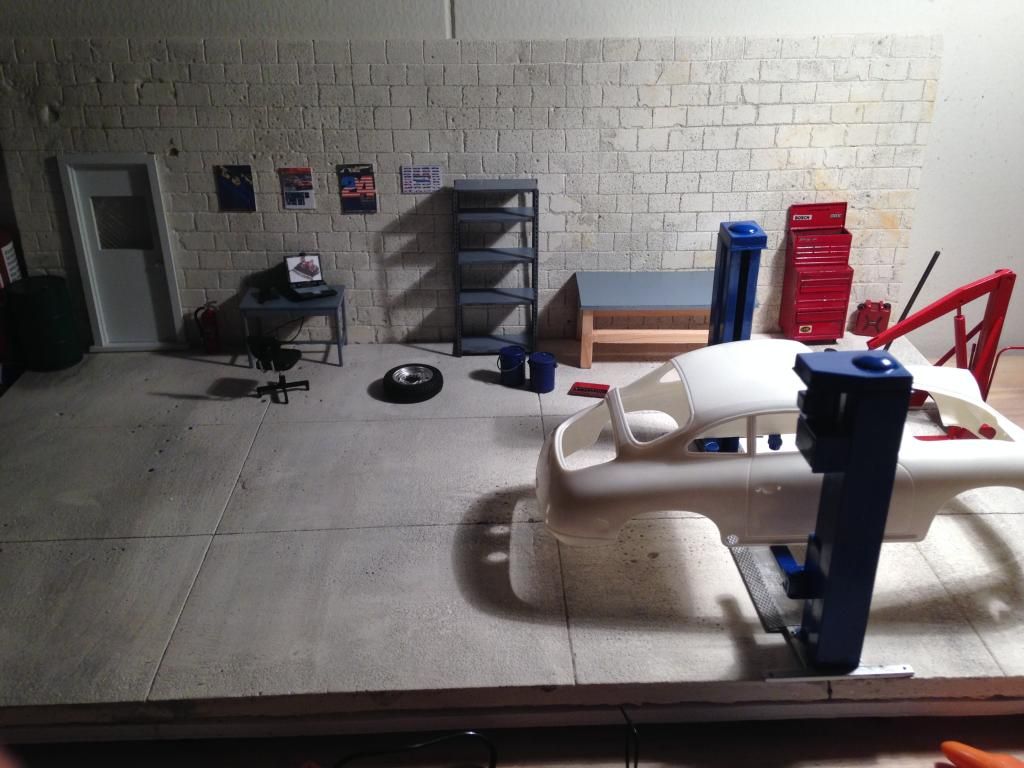 I feel like the posters are a bit small, I will probably redo them.