Not sure that I have graduated to the Big Boyz section or not...

still wearing my training pants. lol
Here is my next Pro Mod project, decided to play with the body a little bit since I am waiting on parts and getting frustrated with my block on my other project.
Started with two of the 1/16th 1963 Corvette's and started hacking away... So far, I have been able to cut Horizontally down the side of the car to widen the lower section of the car and in the process of adding in 7/8" scaled up roughly 14" to the wheelbase to get 112". Once that is completed I will move to the nose of the car to drop it and lengthen it, so I come up with the 45" from center hub to the furthest point on the front end.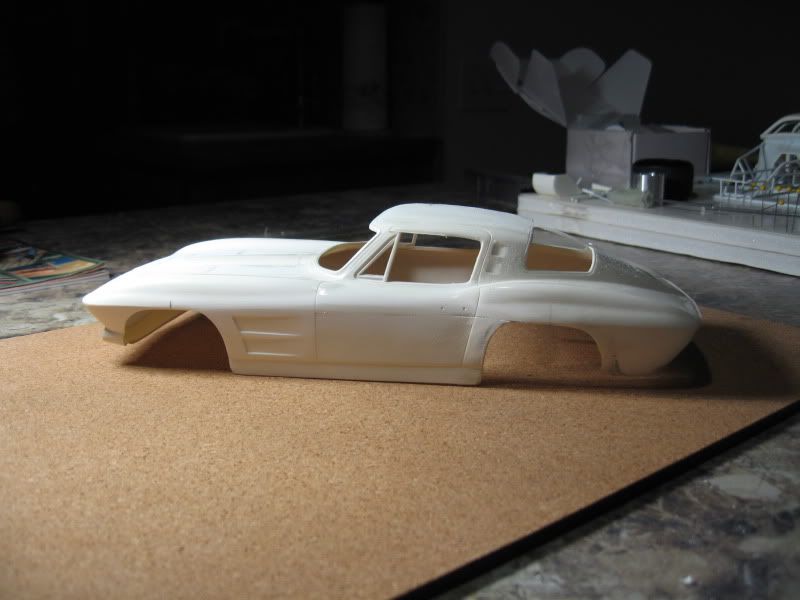 Once I get that completed... hopefully tomorrow, I can begin to work on the rear section to fit those big meats out back.