I recently went to the GSL in Salt Lake City. One of the events is an auction to benefit the museum. Revell / Monogram   donated some of their older box art cars and I was lucky enough to bid and win a few...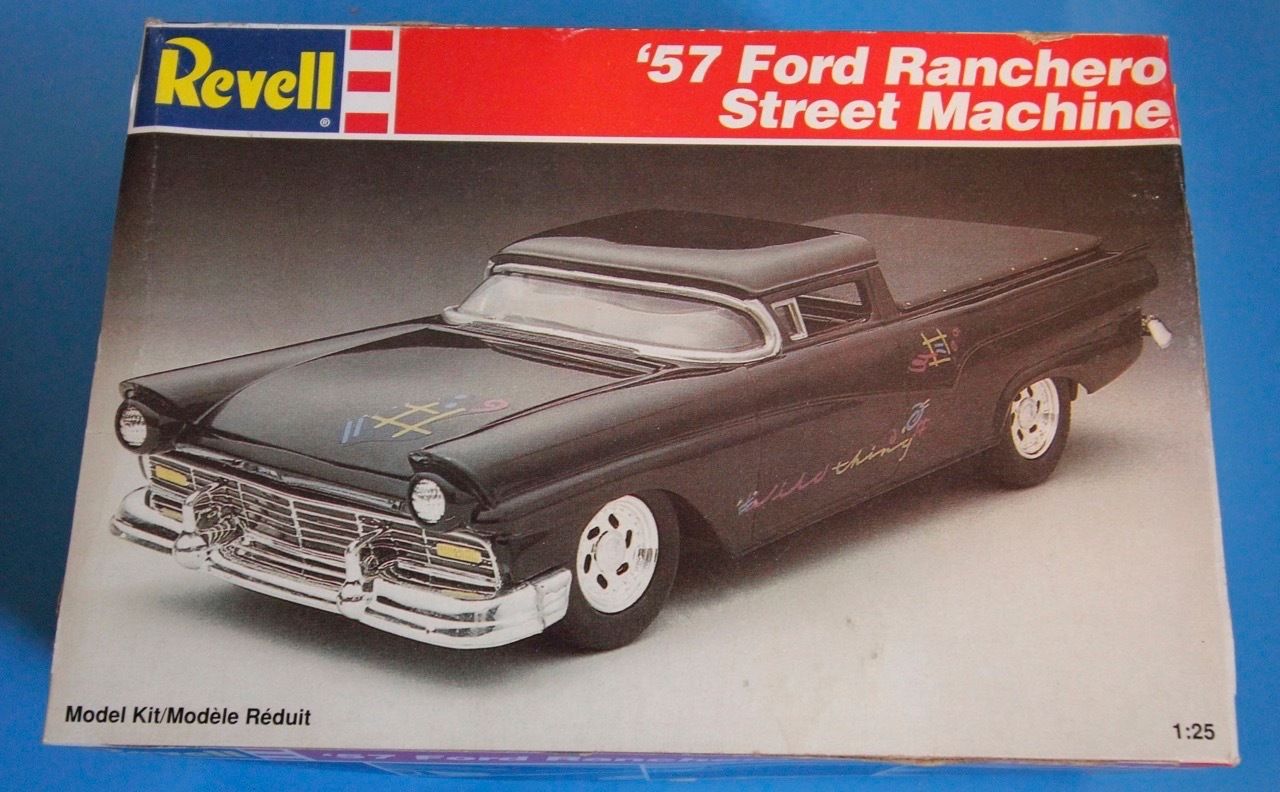 First up is an older release of the Revell '57 Ranchero with the chopped top.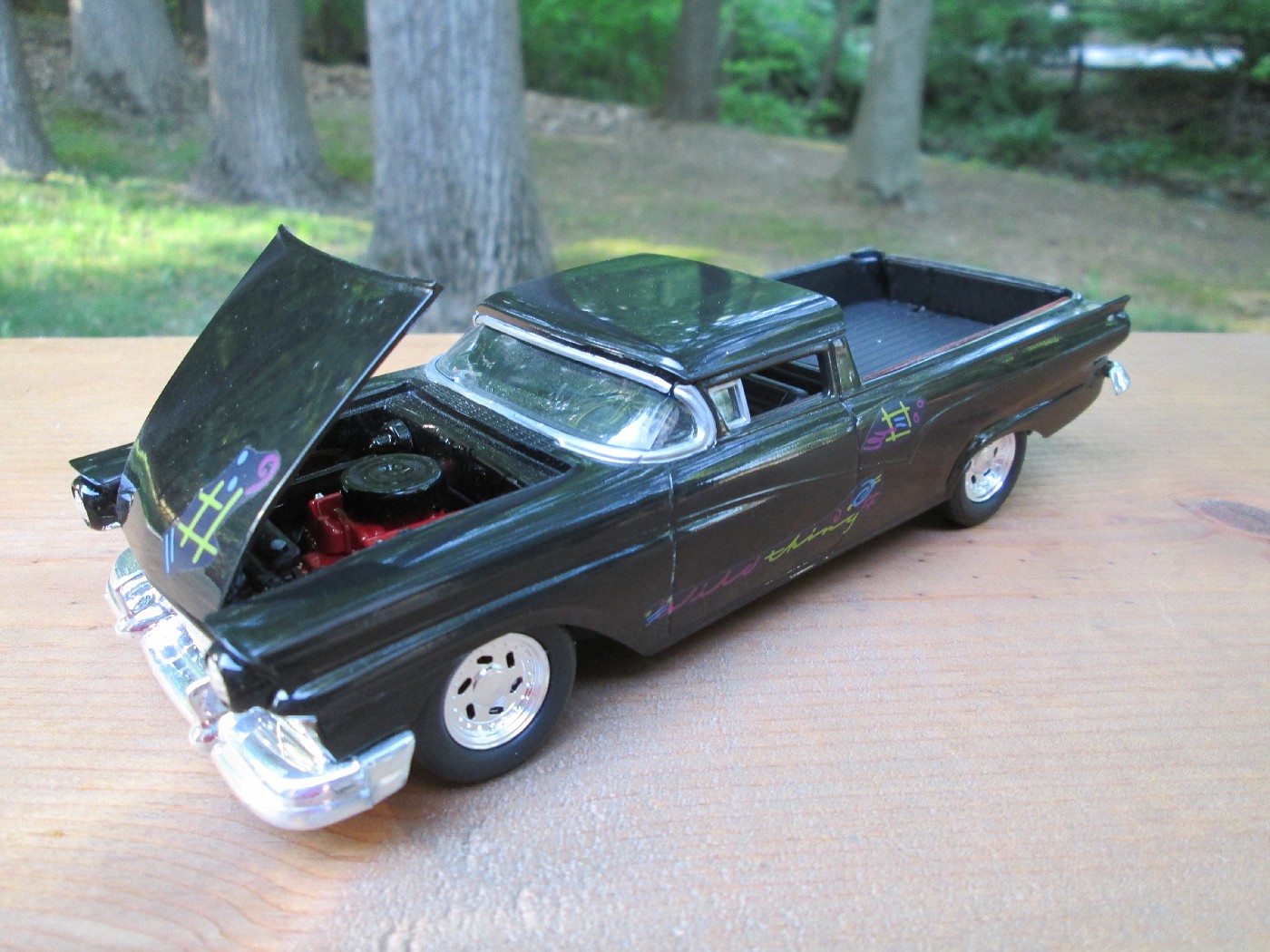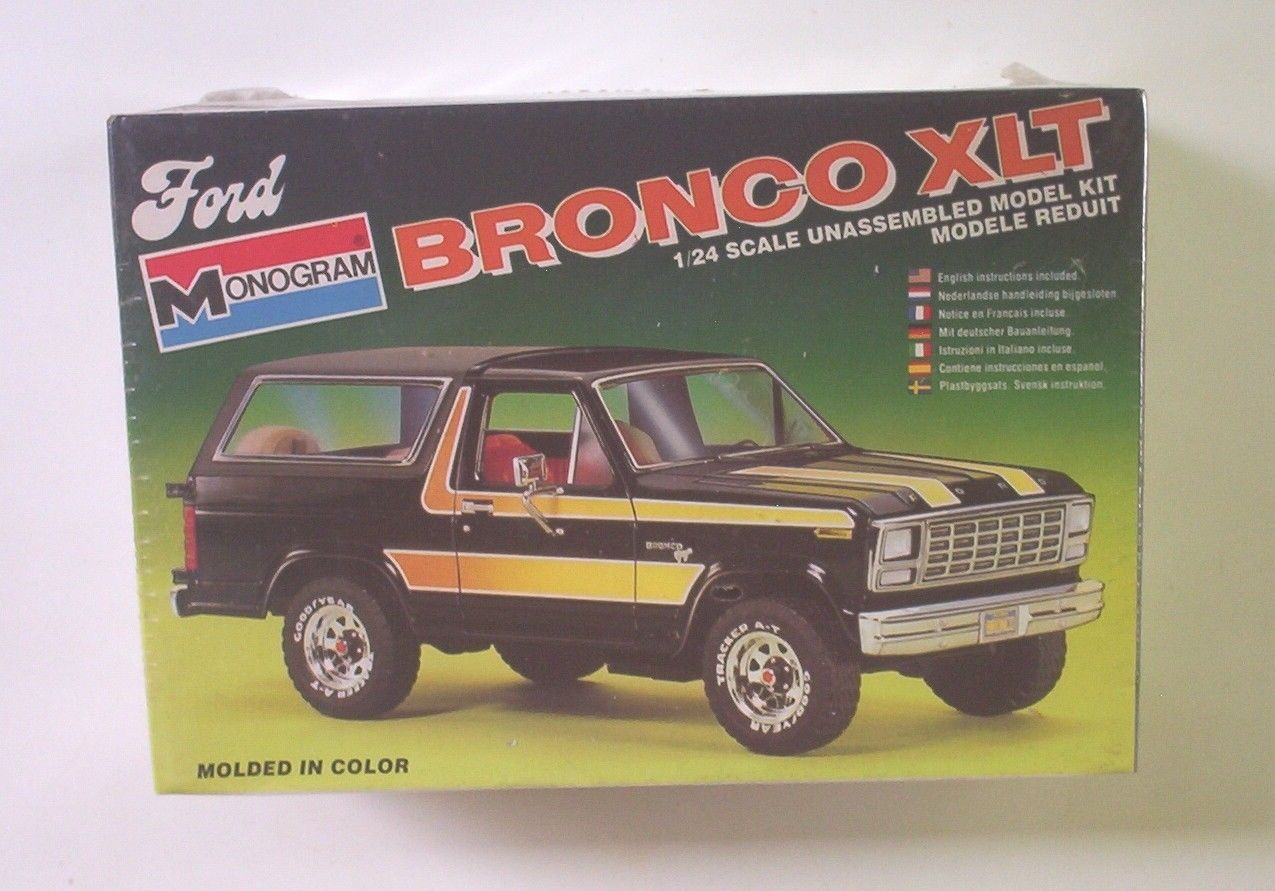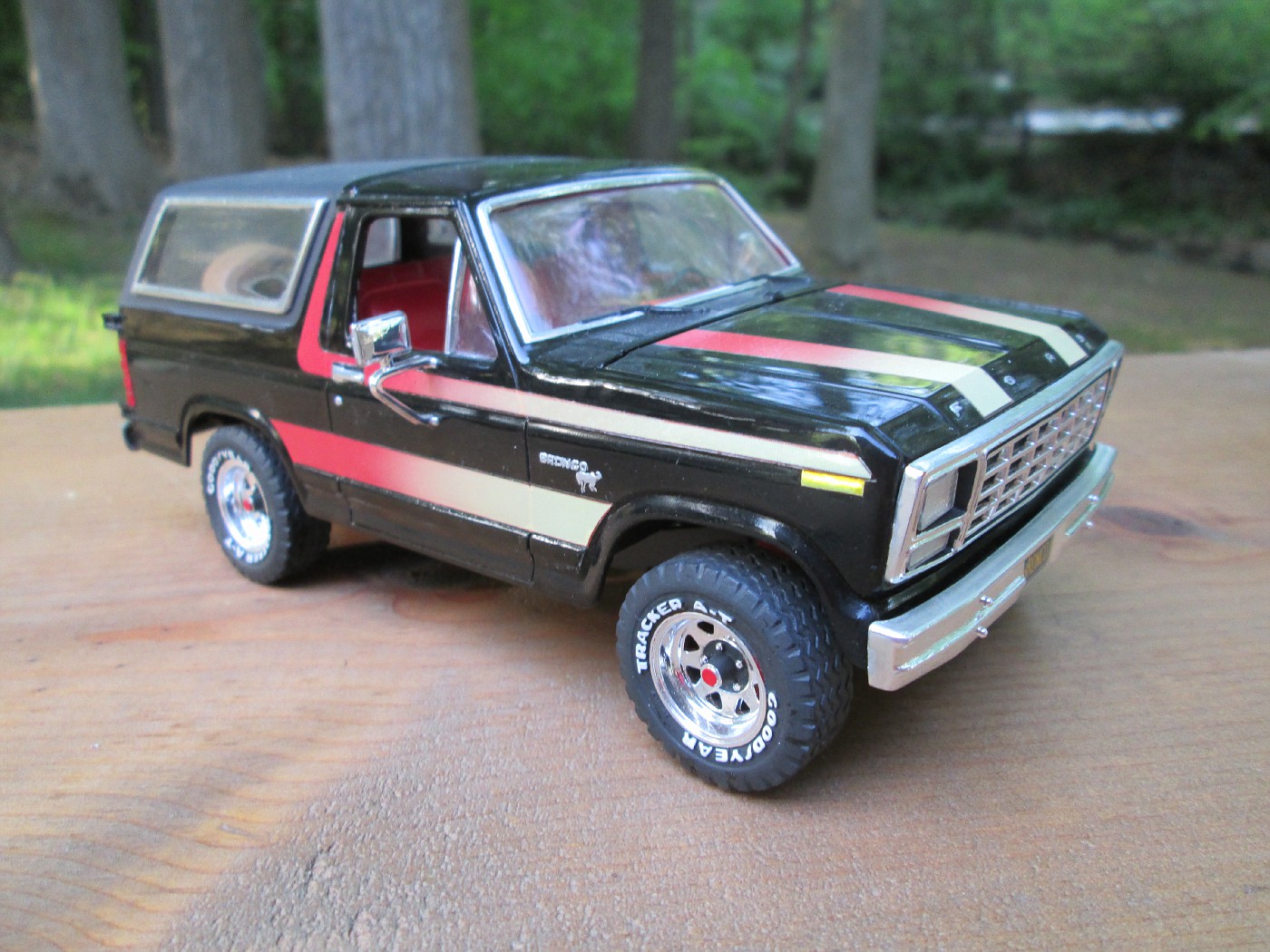 And here's a Monogram 1/24 scale Bronco.  Note that they outlined the decals on the box.  There is often airbrush work done on the published photos.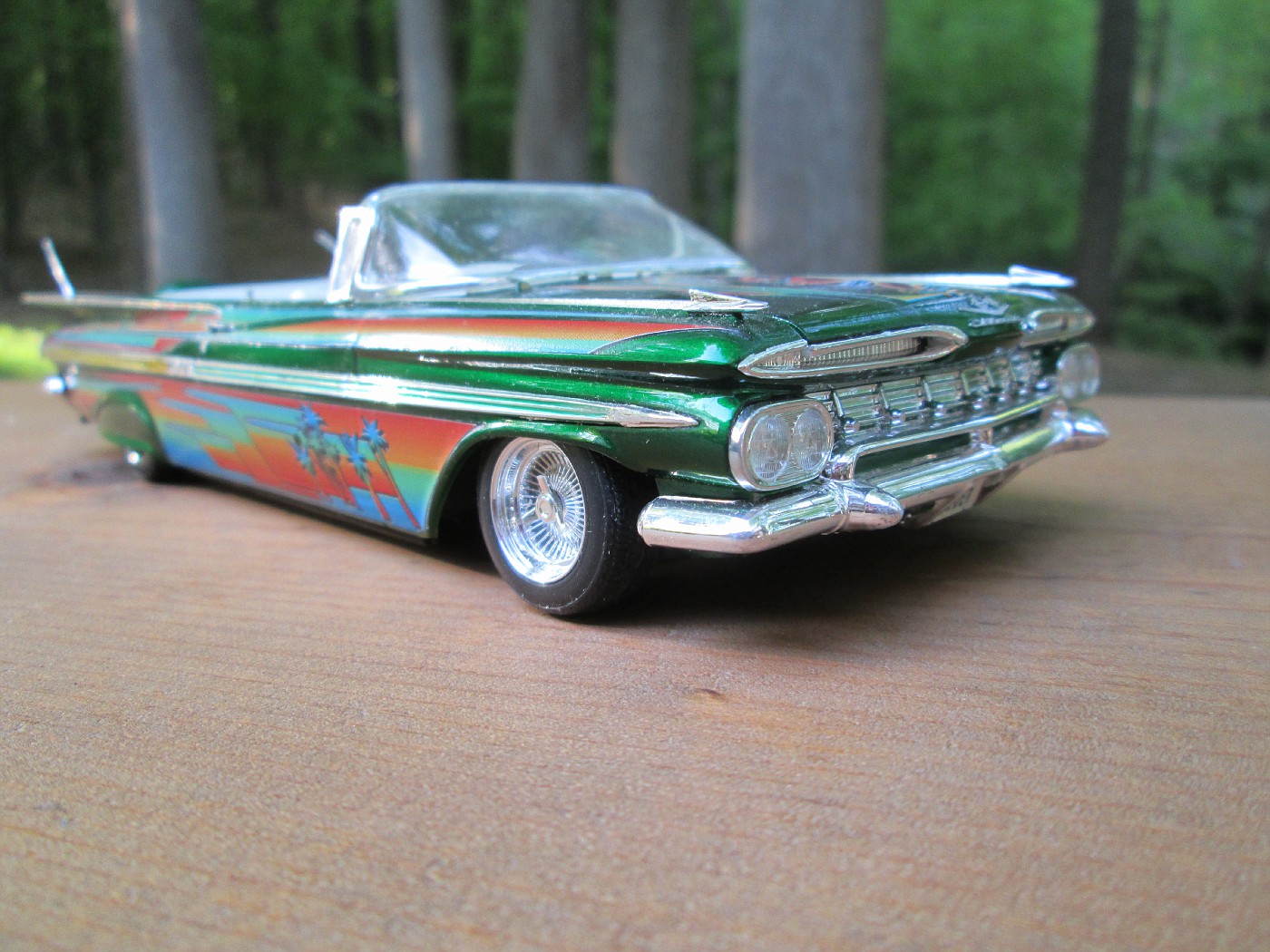 Here's the Monogram 1959 Chevy convertible low rider edition.  Very well done! The model is missing the sun visors, the up top and one vent window.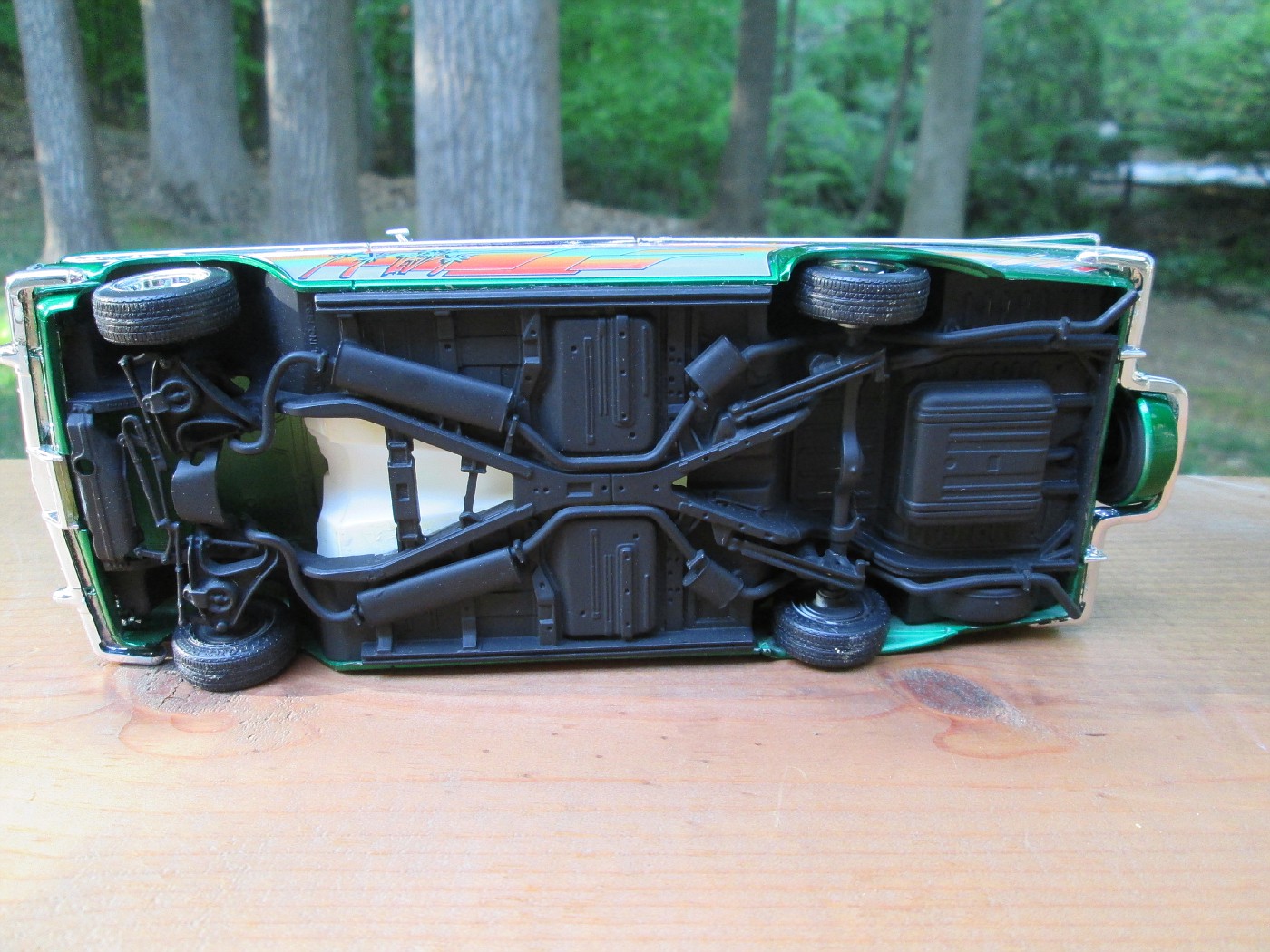 You can see that this one was quickly built to just be photographed from the top. Note the flat black chassis and missing engine!  Hood is glued shut.
I have a few more posts to make here....