Hey folks,
This is part two to "Slowly's 77' Van" more or less- my entry into our 'let's actually finish a project' challenge

It's AMT's Li'l Red Express. Not the best kit I've come across when it comes to fitment, but otherwise a cool starting point I suppose. Hey, it's a Mopar, it can't be all bad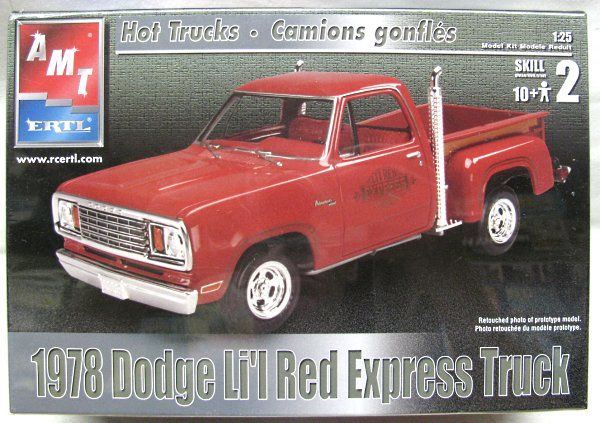 A quick mock-up in terrible lighting conditions; this is what we're working with-
Now, to be truly worthy of a 'k', I figured the cab needed to be introduced to my razor saw. As you can see, they got along quite well, and the result was a scale 3" section. It was my first attempt at major bodywork, so be nice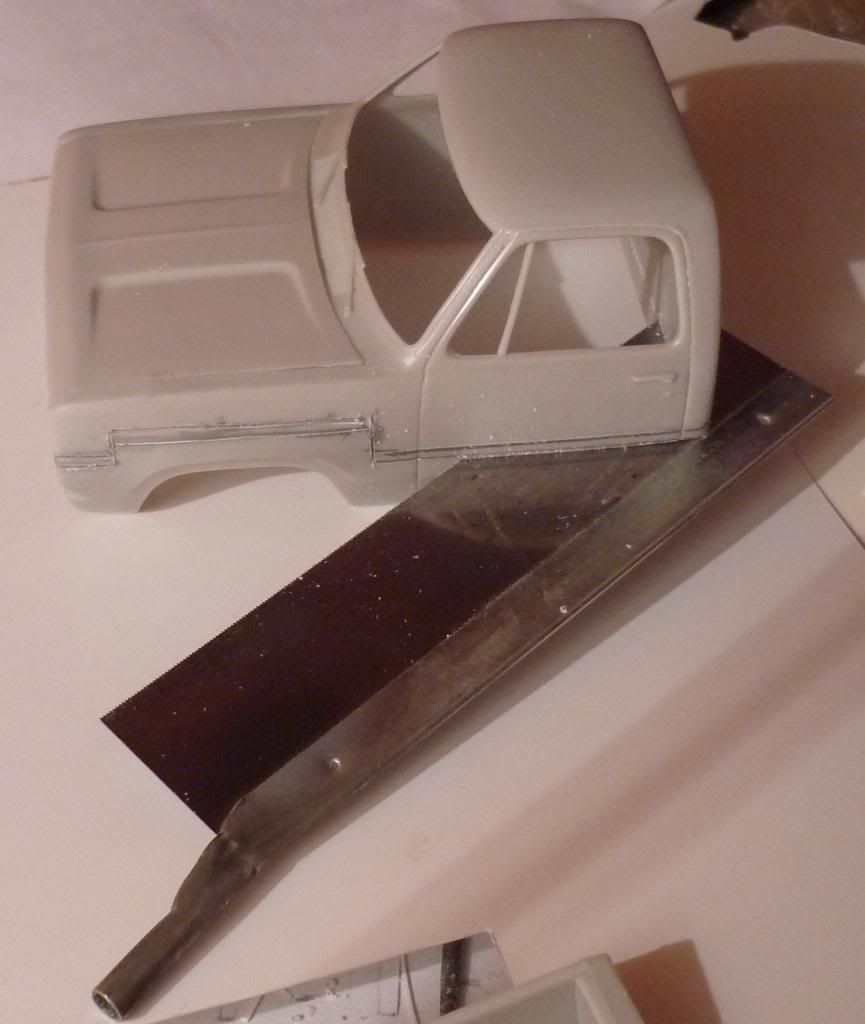 A mild chop a little later on, and I think it'll be safe to call it a kustom.