I'm on to another build and this is a car i love (thats where i got my username from) I've owned 10+ of these cars over the past 7yrs, and i fully restored an 89 Shelby (the blue/charcoal t-top) I've owned a red 87 Shelby Z and a blue 88 Shelby Z, so i'm not to sure which one I'm gonna build it after. I wish they made the 89 to 91 style daytona!!!! that's my favourite body style.
Anyways here is the kit i picked up... right off the bat it has the wrong rims for the Shelby Z.. it should have "crab rims" and the kit comes with "eggshell" rims, which were on the Daytona pacifica.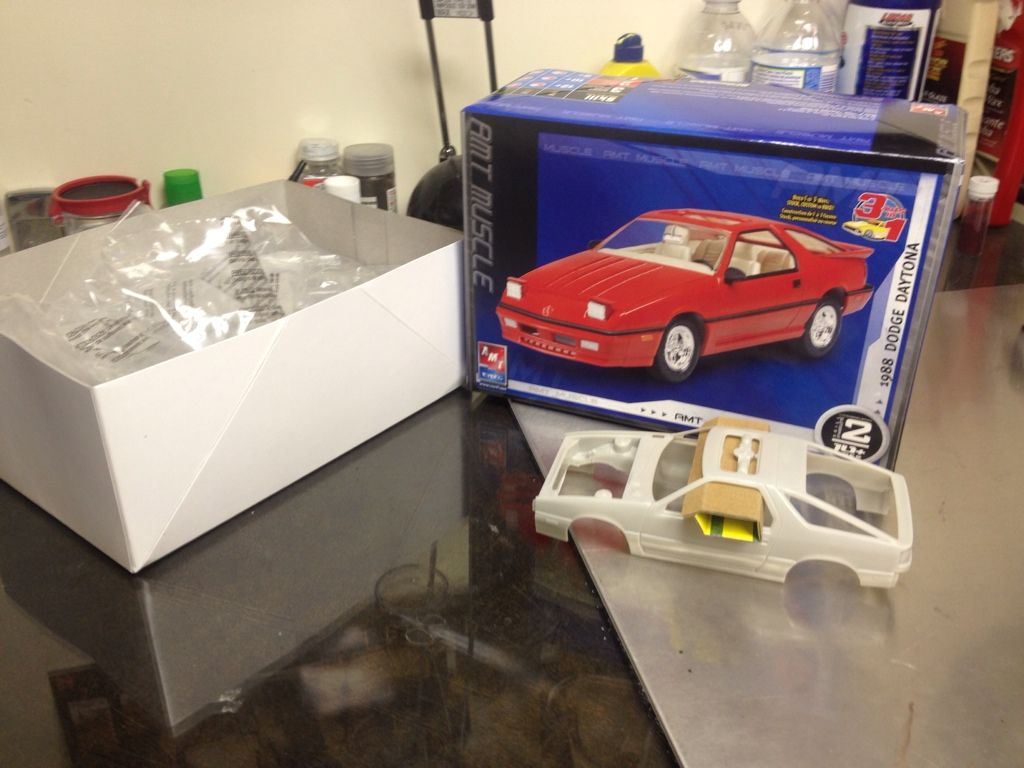 My 87 and 89 which i sadly sold..
I'd like to find rims similar to these in 1/25th scale.
I don't have any pics of the blue 88, but this is the colour it was. This was my 89 i restored and sadly got rid of too.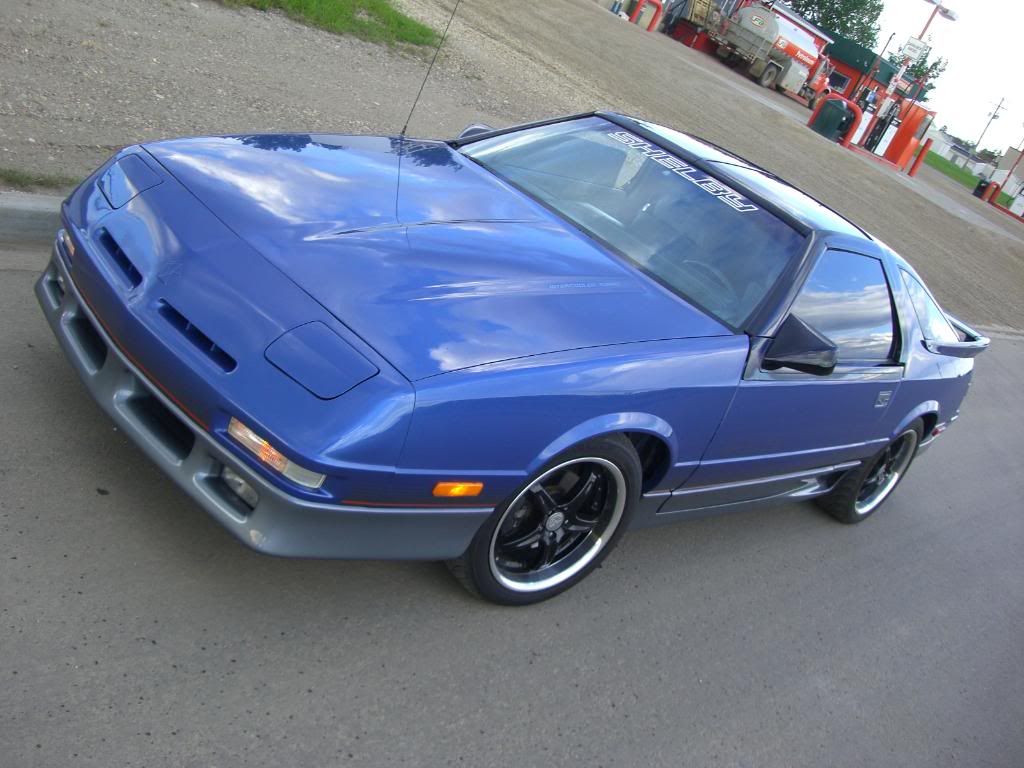 I plan on scratch building the motor to turbo 2 specs (inter cooled) this kit should have already been like this, but i realize it's an 80's reissue so i'll work with what i got!
I'm thinking of going with the flash red colour since i still have some of that paint left from doing the 89... I hope the tamiya primer is compatible with dupont chroma-premier base coat... i know if you spray the base directly to the styrene it will craze and destroy the body.. i'll have to do some experimenting!