As an ongoing project of trying to reproduce my hometown's fire apparatus in miniature, I wanted to do our 1927 American LaFrance pumper.  Only a few photographs exist of the original truck
I began with a Yat Ming 1/24 diecast.
I began by removing the tampo printed "gold leaf" lettering that the vehicle came with.
This was replaced with more appropriate custom designed "gold leaf lettering and numbers...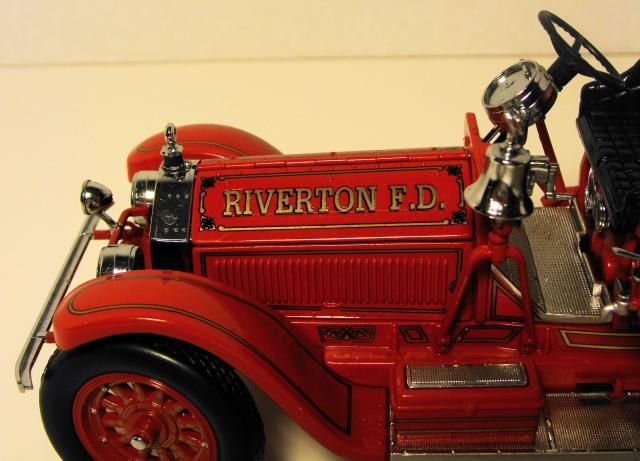 Chromed fittings and nozzles were repainted a more realistic brass color. Hose was washed with a brownish/yellow. The technique was applied a little too heavily and will be removed and re-applied more subtly...

The fill tube just behind the tank will also be removed, as well as some of the "gold leaf" embellishment on the rig, as it did not exist on the 1:1 truck. I may also paint the rims to more closely resemble the real truck.
Still lots more work to do! Thanks for looking!
David