Okay, for this update we will tackle body work. I personally like to use extra thick CA glue and baking powder. With this process I can fill in low spots,sand and wash all in a matter of minutes. A little extra info: I put on the baking powder and let sit a few minutes, brush off and sand within five minutes. As the CA glue sits it will set up hard. The longer it sits the harder it will be to sand. That said, let's get started.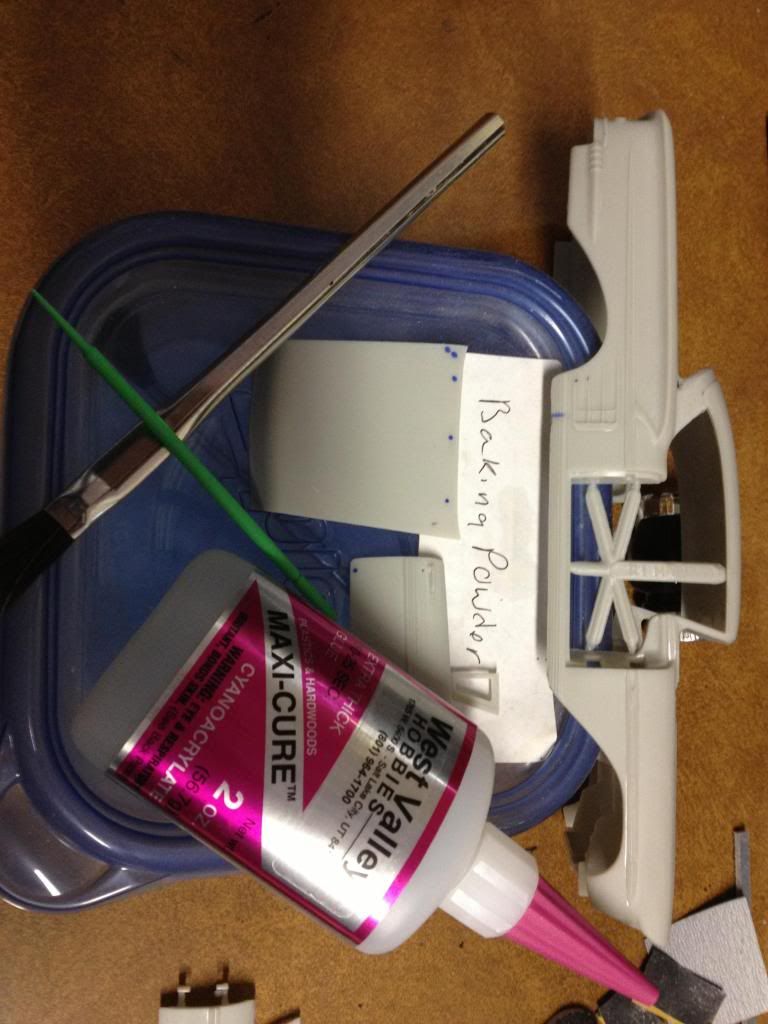 I like to put aluminum foil into a little cup like object and put a few drops of glue into it. This way when I am done I can just roll it up and throw away. Bottle caps work great as well.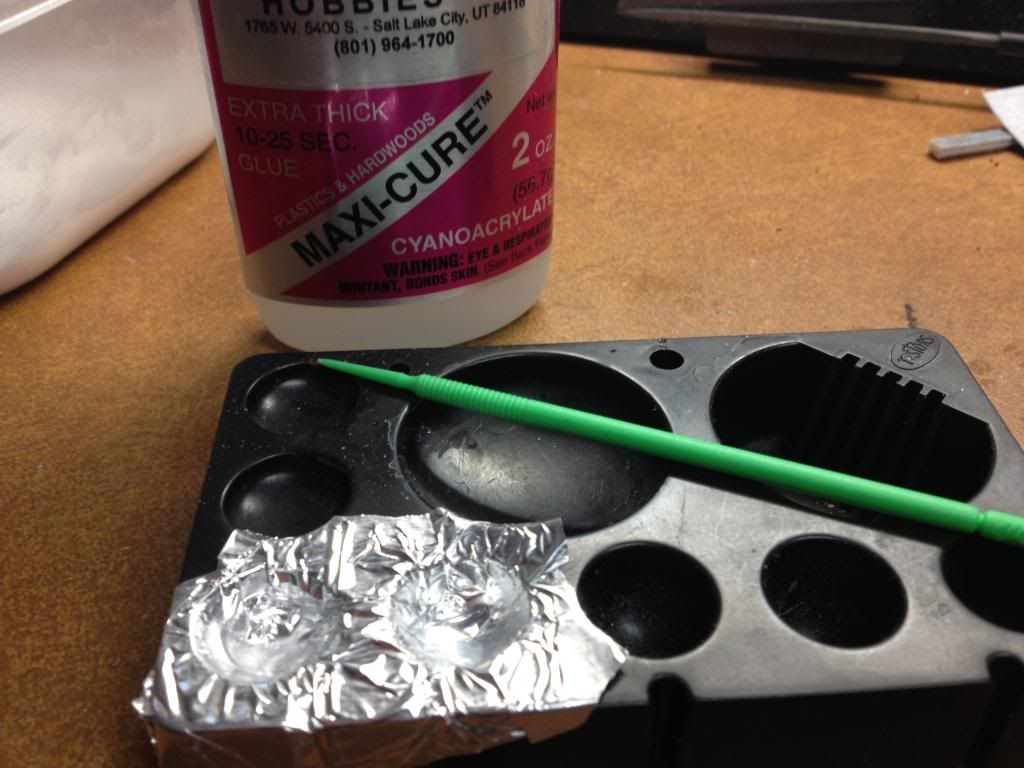 Here I put the extra thick ca glue across the low spots.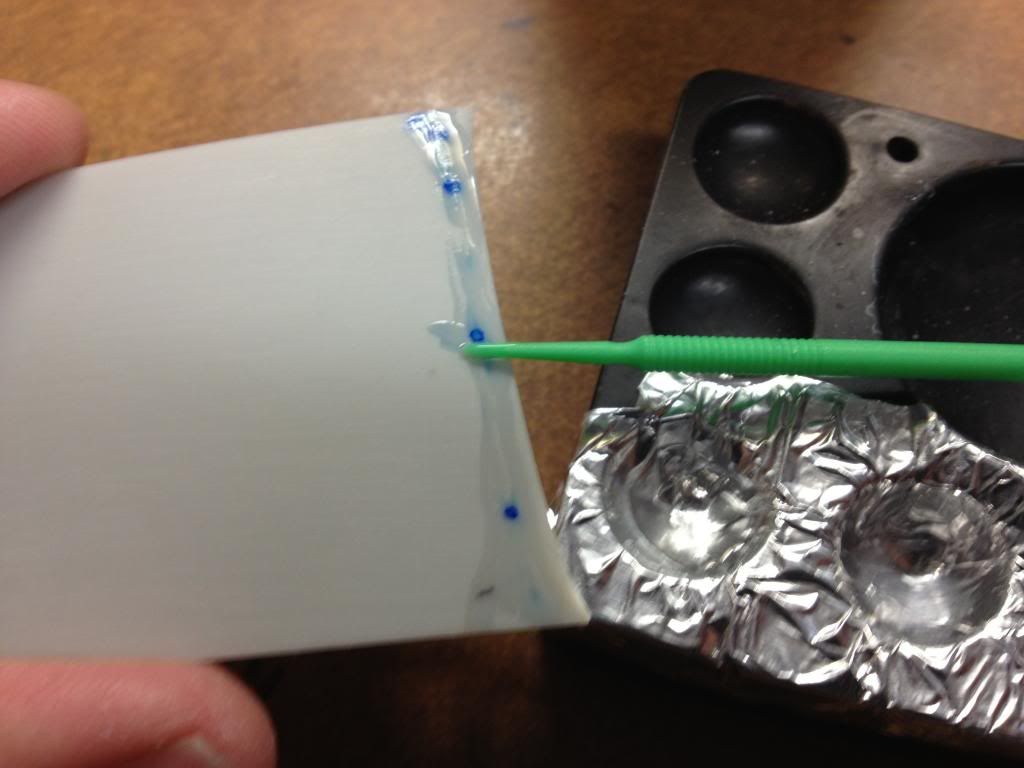 I then sprinkle baking powder over the glue.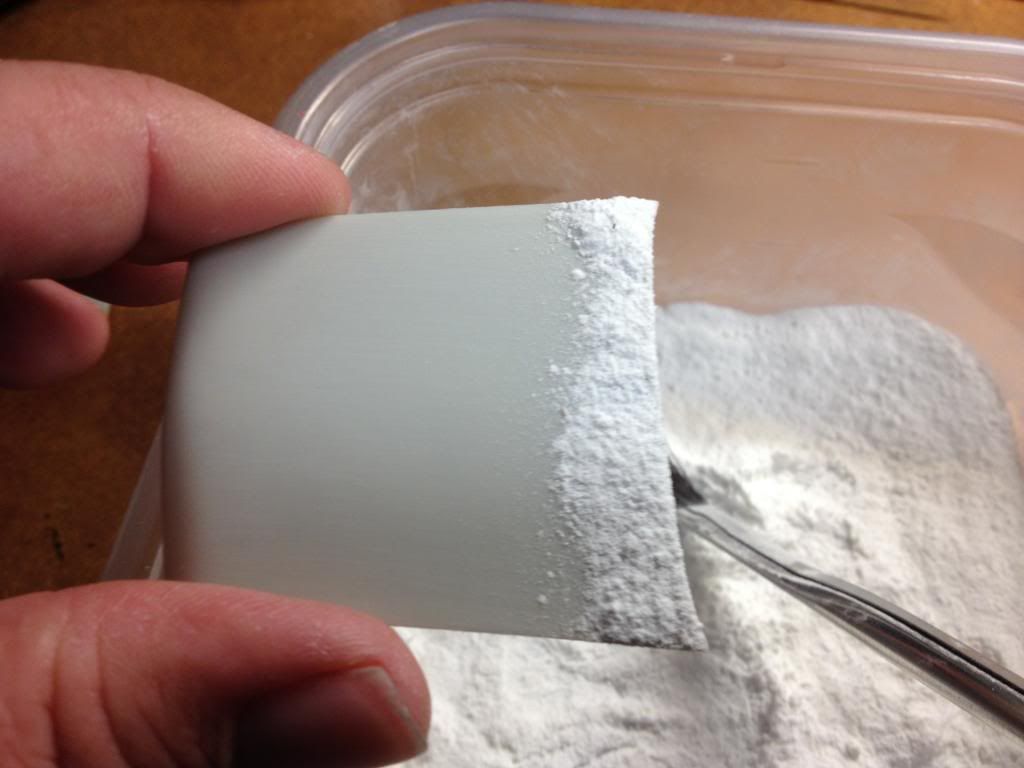 This causes the glue to dry instantly.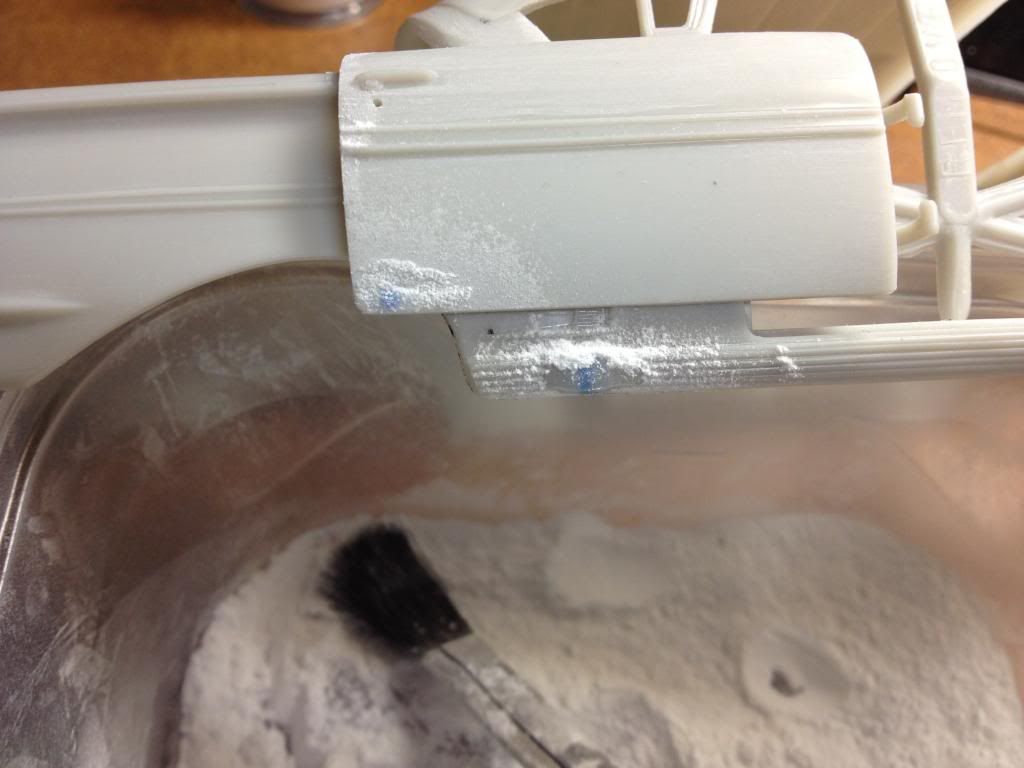 I give it two minutes or so then use 400 grit sandpaper 
Here you can see the right half finished.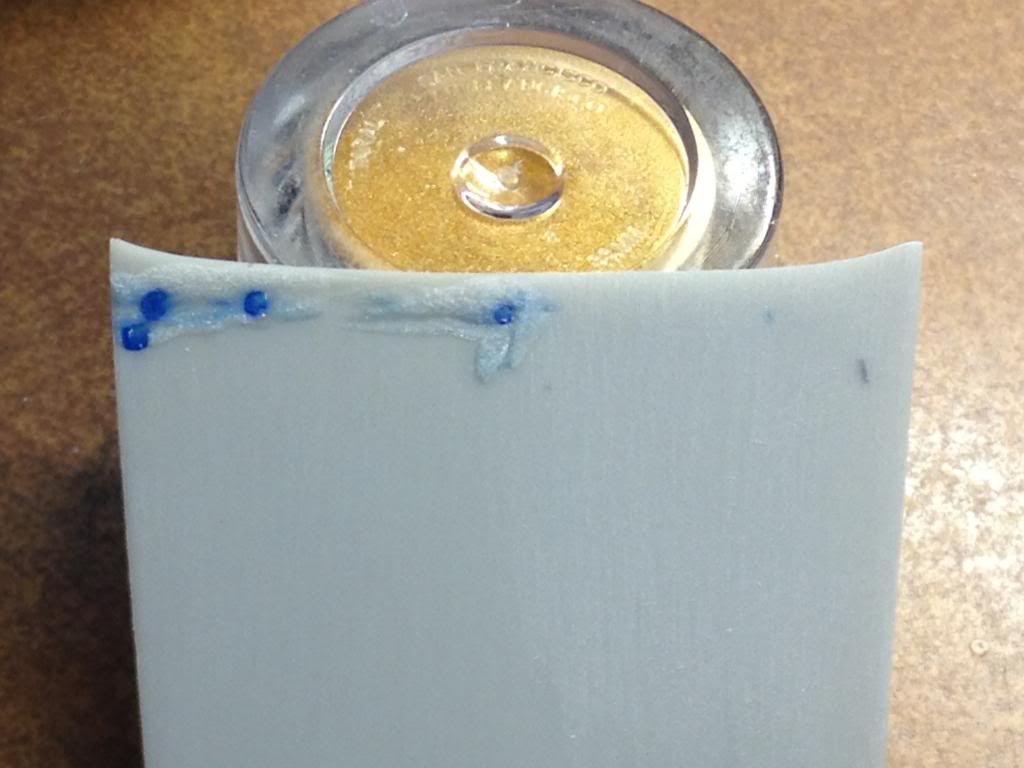 If you wait to long more then five minutes the glue gets hard and will require files to sand it. Here all parts are done and sanded smooth. I can now finish sanding with 600-12000 grit paper. These are the files I used to remake the lines along the trim where I had to fill it up.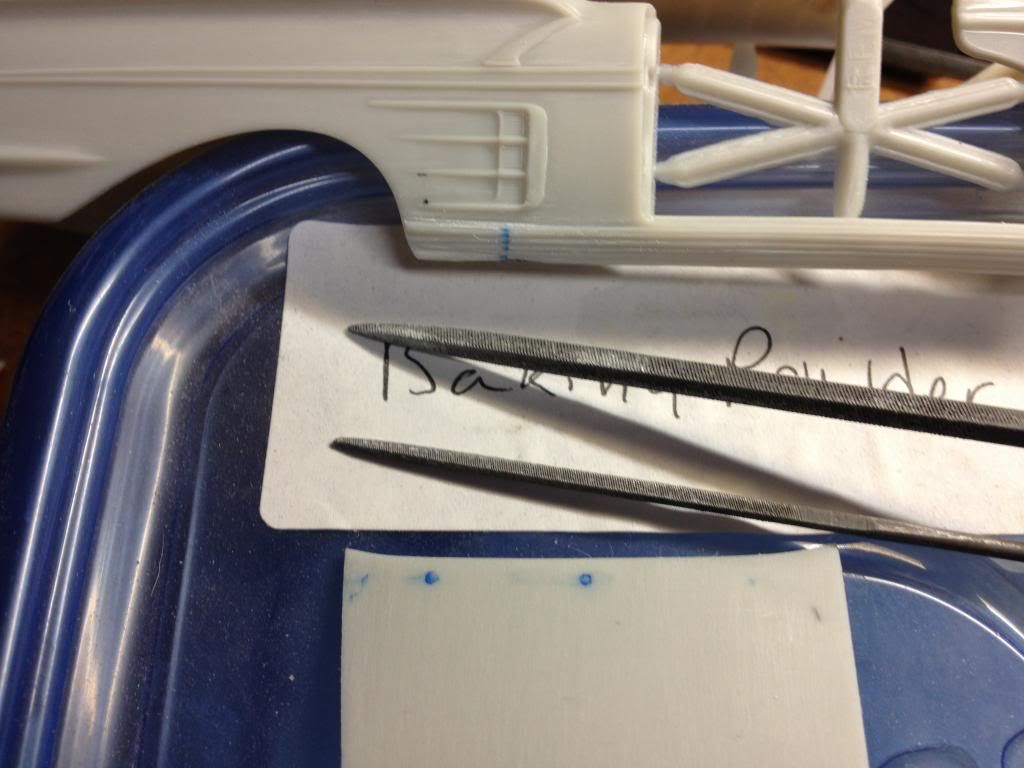 I will be back with more soon. Again thanks for following.