Hey this was my first model i had ever built. I built it about 5 years ago when i was 11. I ran out of the purpleish maroonish color and painted the hood and front bumper blue. It sat like that for about a year or two until i found the purple paint again and finished the paint job. These pics dont show it but after it sat for another 6 months or so and i decided, "It can't get any worse.". So i decided to be stupid and try to lower it! lol it didnt work very well and the wheels are cambered out because i didnt take into affect that the body will hit the tire and slant them. Soo it looks real bad not but ill try and go rebuild it one day. Hopefully i post these pics correctly, I havent been on here for a while.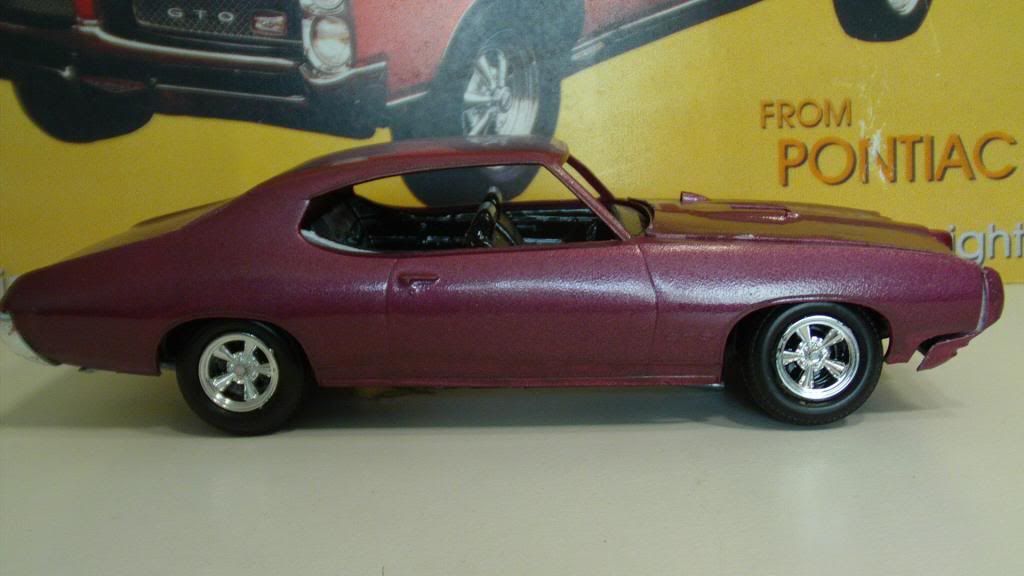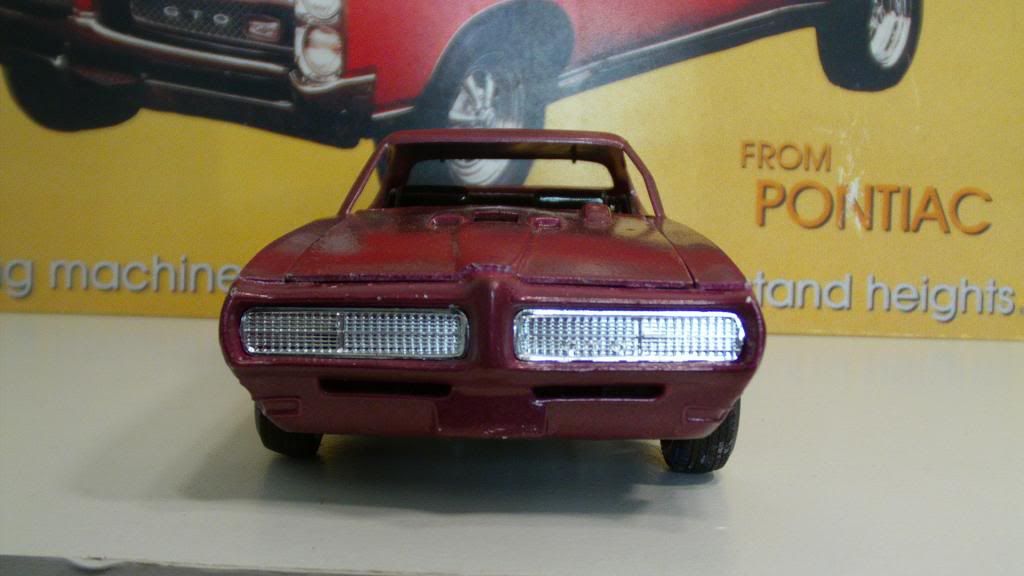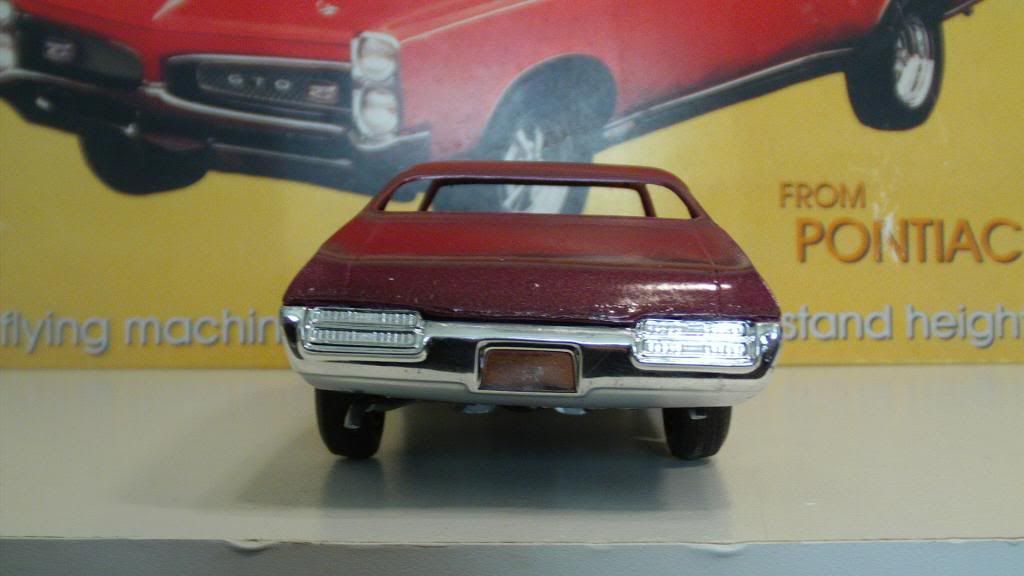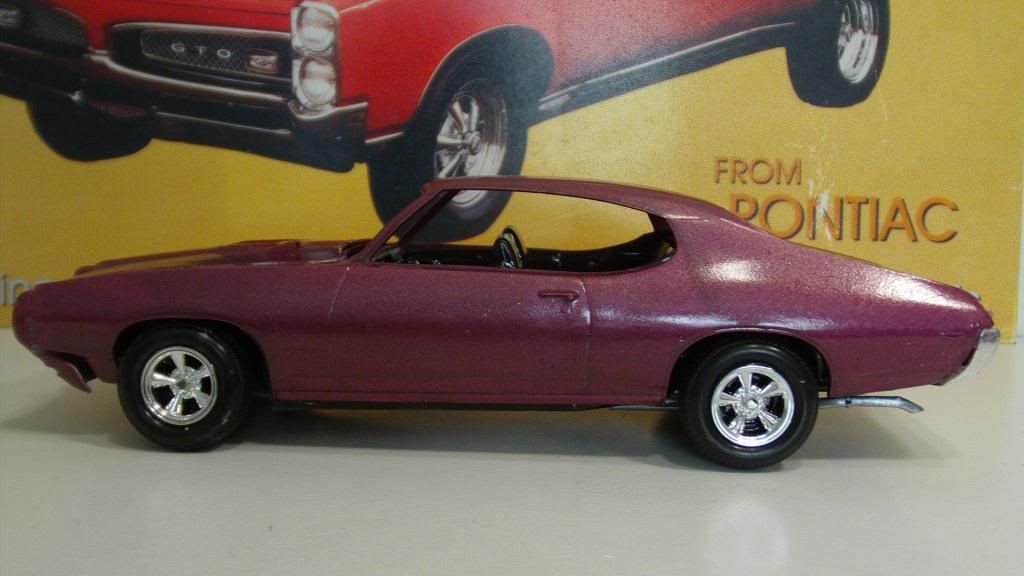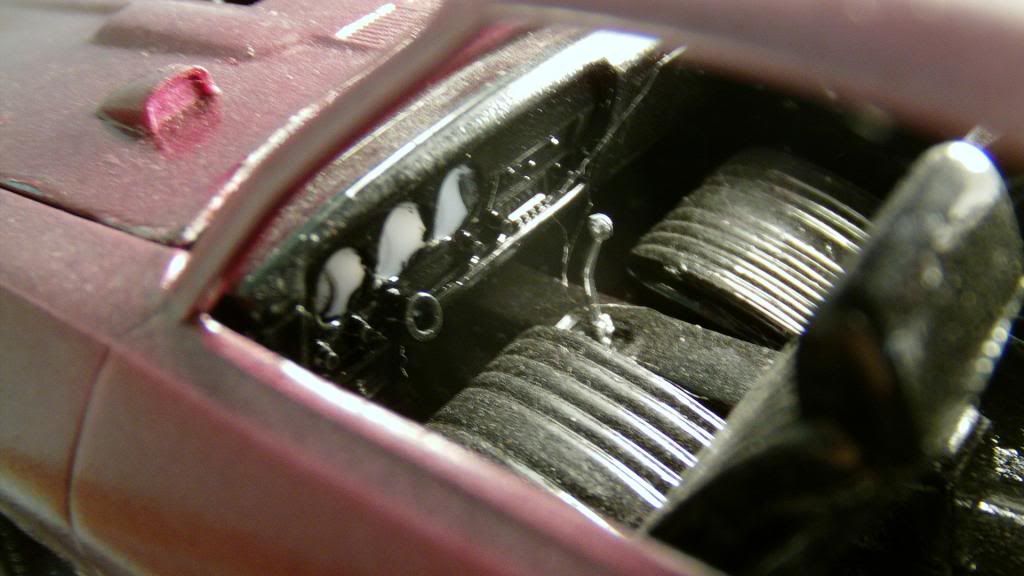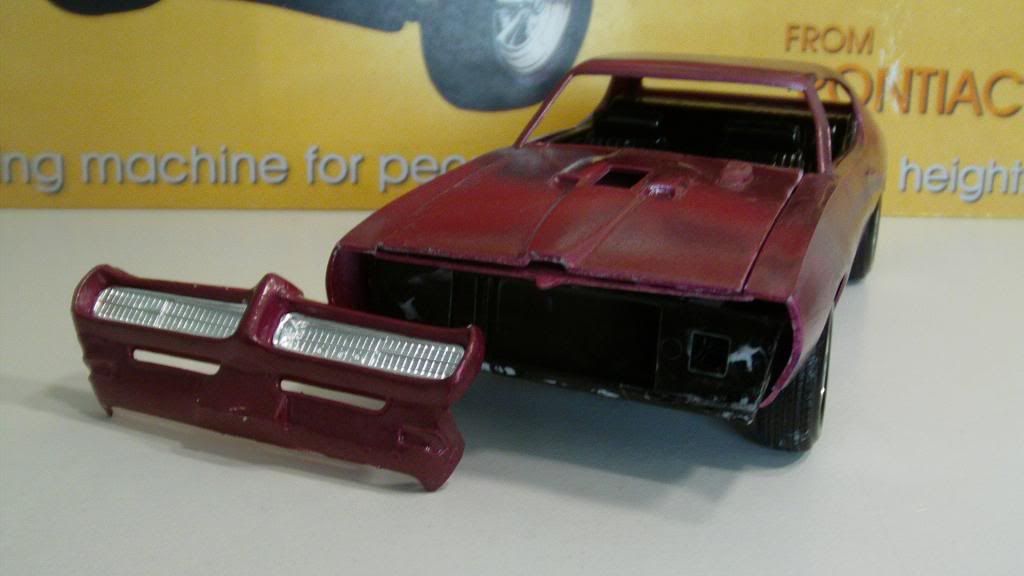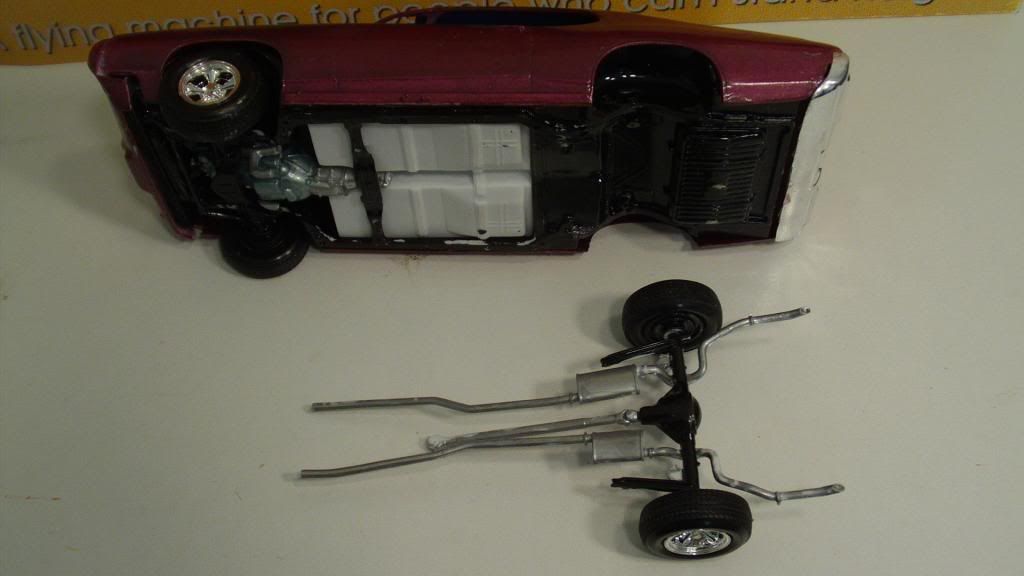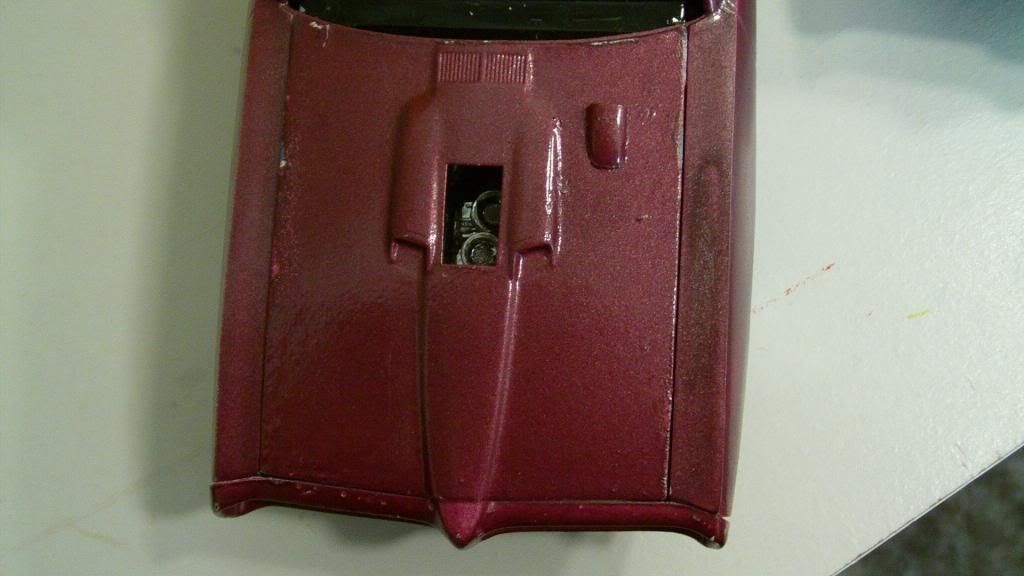 Nothin to write home about, (Still a few things left to re-glue.) but i figured id share my first model with you guys! 
Mike
Still a few things left to re-glue.