Announcements

The Forums will be down, Sunday, November 26th starting 9 AM PST for upgrade.We'll probably be down until 1PM PST, but it might be longer. I'm doing a major forum software upgrade, so I expect the forums to operate somewhat differently when we come back online.  Update: I've had a medical issue come up, and this window might not get used. 
Update 2: I'm moving the upgrade to 9 AM Sunday.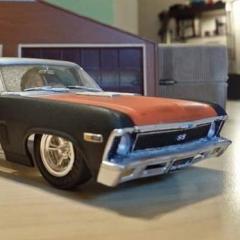 Revell Reissued 57 Chevy Black Widow wrong body ?
Started by kingiguana,

---