Thank you for visiting the Model Cars Magazine web site. We are NOT closing, going away, or shutting down. Issue #202 (Contest Issue) has been mailed (yes, it's late late late). We have gone through major changes, but we are going forward, stronger, bigger, and bolder than ever before! There will be a price increase for 2017 for Model Cars Magazine, the first time in over a decade, if not more!
Starting January 2017, the yearly subscriptions will increase from $34.65 to $40.00 per year, and the cover price will go up to $6.50 per issue/copy. Now would be the time to renew!
December 2016: The rumors are NOT true. Yes, I had my seventh back surgery last year. Yes, I can walk, again. No, I still can't sit up for more than 10 minutes. But, the magazine is still here. Yes, there is a huge problem with cash flow, and you can help. Renew, Subscribe, or tell your friends to get on board with the best model car magazine out there. This is the only magazine published for model car guys by model car guys, for model car guys, with model car guys, well, you get the picture. We are about the hobby, not a corporate paper pusher. We are the voices of the hobby, the face of the hobby, and part of the hobby. Yes, we are the little guy, but don't you just love the underdogs in these stories? We have three issues ready to print, we need your help and support. Let's keep this great hobby of ours going!
---
UPDATE: We will no longer be sending out replacement copies for any damaged magazines. Why would we say or do this? With the printing done before by GBP, they did not poly-bag the magazines, and as they say, they took their chances on the damages that may, or may not occur, from the friendly folks at the post office. We have gone one step further, and have invested, or rather paid for, poly-bagging of the magazines, so that they will hopefully arrive in pristine condition in your mailbox. Also, if our mailing list shows that your magazine was sent, well, it was sent. We cannot afford to send out replacement copies due to them not showing up in your mailbox. When we send them, we send them. We have no control over them once they are shipped. Yes, once in a very blue moon something happens, and we will do our best to remedy that, but we can't afford to send out replacements. We are not pinching pennies. We don't have any pennies to pinch. Either you understand this, and support us, or you don't. Sorry to sound so negative, but we are doing are best to get the magazine out there, but it's still a one-man-shop in the admin side of everything, and that's really not even half-a-man!!!!
Model Cars Magazine is the most popular model car magazine and web site in the world. Our Likes Don't Lie!
We are now accepting online subscription payments through PayPal! Click on the Subscribe link above.
Digital Version/Copy of Model Cars Magazine
We have digital copies of the magazine now available on Magzter.com Magzter.com Model Cars Magazine Link
We are working on getting more of the back issues of Model Cars available on the Magzter site. It will take a while, but it will get done. We have a lot of requests for digital copies, and we are doing are best to get caught up.
Thank you for your patience!
---
Our Latest Issue: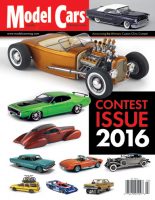 Inside our Annual Contest Issue!
Show coverage from all over the country!
80 pages of full color coverage of some the best shows from all over. See what others are building, and get your copy today!
Read More »
---
Some recent new kit reviews: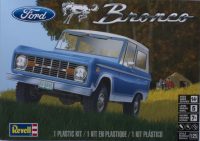 Revell's 1966-1977 Bronco
Well, this is one you could have knocked me over with a feather. A few weeks ago, my friend Gil sent me a screenshot of Revell's new releases for 2016, and lo-and-behold, there in full color was a 1966-1977 Ford Bronco. So what's the big deal?...Read More »
---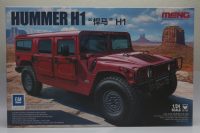 MENG Hummer H1 Quick Look
Here's a quick look at the new 1/24 scale MENG Hummer H1 kit.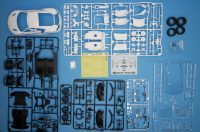 Tamiya Acura NSX
We got the new Tamiya Acura NSX kit today, and man-oh-man, what a great looking model! Once again Tamiya has done a superb job on this new 1/24 scale plastic model kit. From the crisp and clean body, to all the parts, window masks, decals, everything...Read More »
---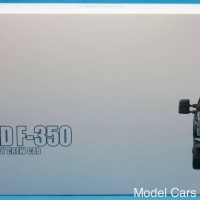 MENG Ford F350 Super Duty Crew Cab
We got a sneak peek at the new 1/24 scale MENG Ford F350 Super Duty Crew Cab kit. It is a beast! The box itself weighs over 2.2lbs, and it's a big and thick box too boot! The kit is fantastic. We...Read More »
---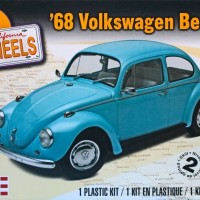 Revell '68 Volkswagen Beetle
1/24 Scale
Revell has released their latest VW kit, a "1968" VW Beetle. There are quotes around the year, 1968, for a reason. It's hard to tell exactly what year it is. For one thing, it's not a stock US '68 Bug. It may be stock...Read More »
---
Tamiya's New LaFerrari 1/24 Kit 
Tamiya sent their new, and gorgeous, 1/24 scale kit of Ferrari's newest supercar, the LaFerrari. This kit is incredible. It is on par with their earlier Enzo kit, but with a more beautiful body and shape. There is also available separately a photoetched detail...Read More »
---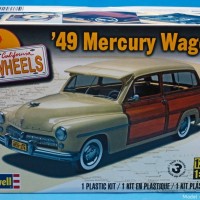 Revell '49 Mercury Wagon
Revell's new '49 Mercury Wagon was just released, and it's a great one! Check out these photos for a quick look.