The cobra side skirts dont flare out enough in the corners.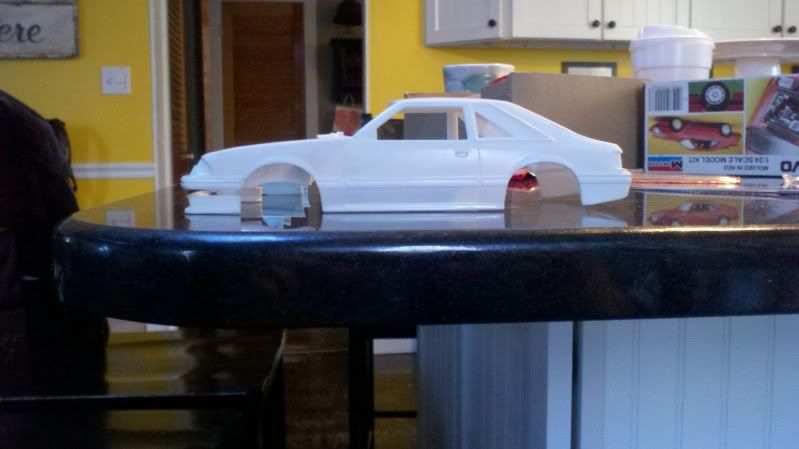 The Saleen sideskirts really make the car look low and wide, almost like it has fender flares. I have begun to add them with styrene strip.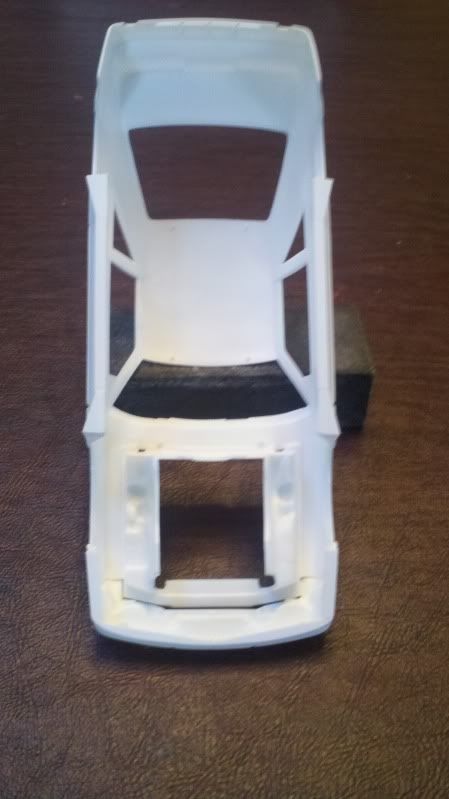 I will fill in the pockets with body filler and smooth it out.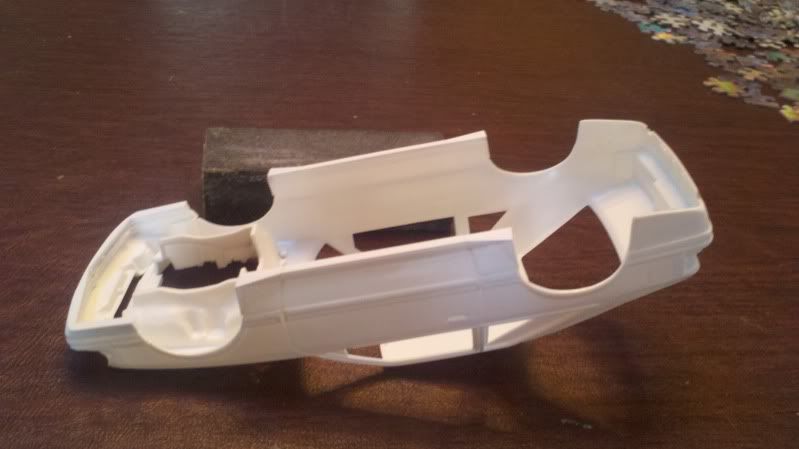 Sorry the pics suck, I need a better background to take pics and a coat of primer on everything to make it easier to see.
All I have for now, hopefully more progress soon. Any and all feedback is appreciated.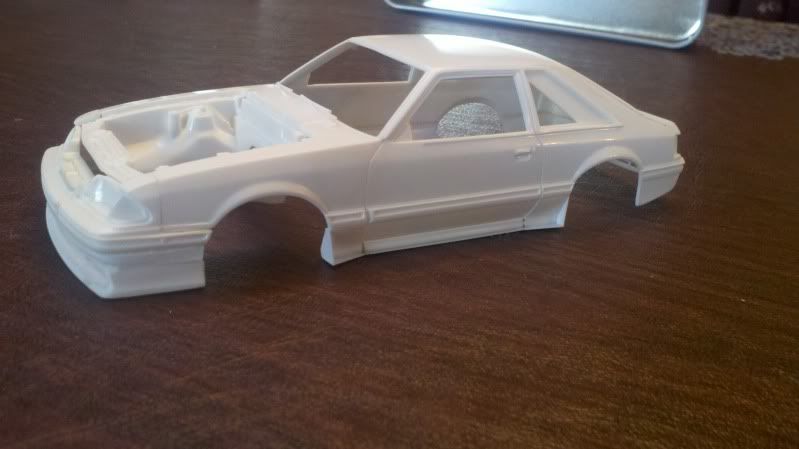 Edited by sln583, 28 February 2012 - 07:38 PM.