I started this a few weeks ago.
This started as AMT's 56 Ford Victoria kit.
I cut the stock front suspension from the kit frame, as well as the inner fenders from the body. The new front axle is from the AMT Deora show rod. The springs on this kit go threw the axle, so I moved the springs on top of the axle, and filled the holes.
To mount the new axle to the frame I cut the spring perches from the Deora kit chassis and glue them to the frame, placing a piece of evergreen styrene between the it and the frame, to raise the suspension a little more. You can see the motor in the back ground. The new motor mounts can also be seen here.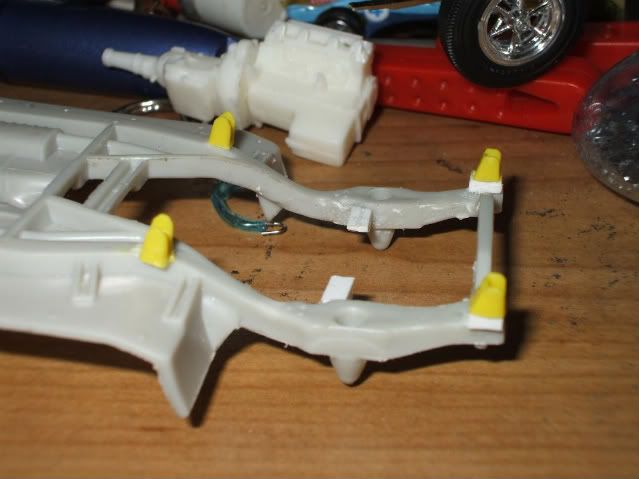 The rear suspension is box stock with styrene rear "shackles". The motor is a resin piece from Missing Link, that is a copy of the Revell 64 Thunderbolt 427 fe.
The Interior has two "custom" bucket seats from the kit and the roll bar from AMT's 49 mercury kit. The shifter is from AMT's 51 Chevrolet Bel-Air. Not shown is the steering wheel from the Deora kit with the spoke holes drilled out.
I have an "issue" with the stock grille. There is, what looks to be, a slice out of the top right side, that has been "chromed" over.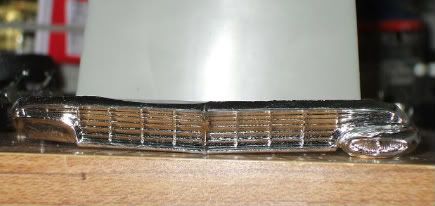 There is a lot more yet to be done. I hope you enjoy the pictures.
Edited by Robert81, 30 May 2008 - 07:19 AM.