Hello guys,
The last months I spent most of my time between my job and my wife and our little girl. I had only one or two hous per week for my models.
With our little girl growing and growing every day, many things changed in our lives and of course in our home.
Many things had to be mooved from the apartment to the baseroom oops, my truck room.
The last few weeks the truck room was realy looking like a mess amd because of this I din't want to do anything about building models. The reborn project was freezed and also a few other rebiuld projects that were on and off my workbench.
So I decided to do a big redo by adding many, many shelves in order to have to store things and models.
Last week I bought all the needed stuff for the shelves. I decided to go with the easy/smart/clean way by using ELEMENT SYSTEM parts.
This mornig I started by moving thigns from one side to the other. Lets see some pictures:
Here is the entrage to the truck room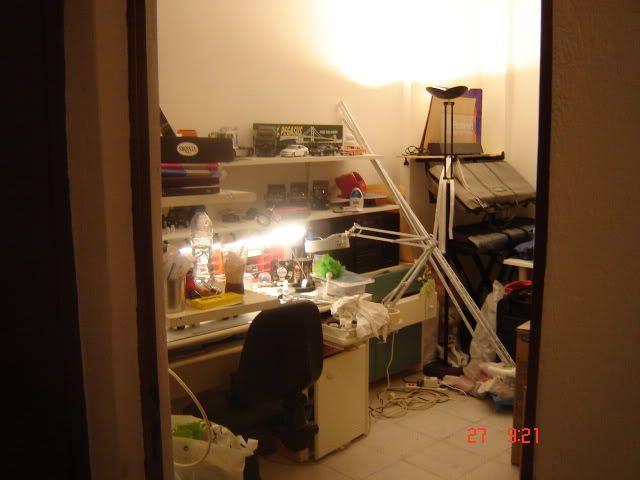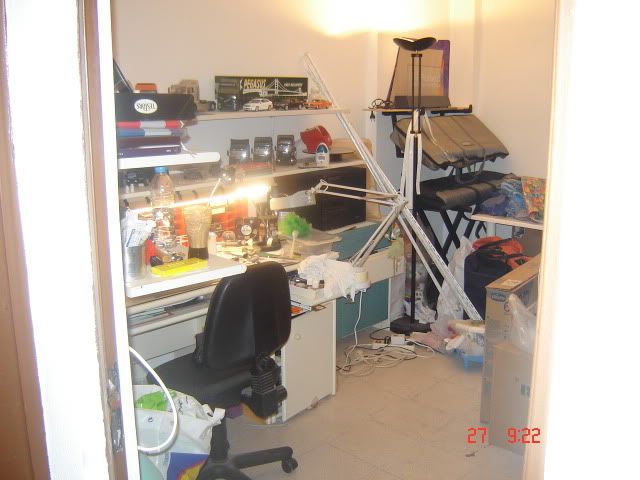 looking the north wall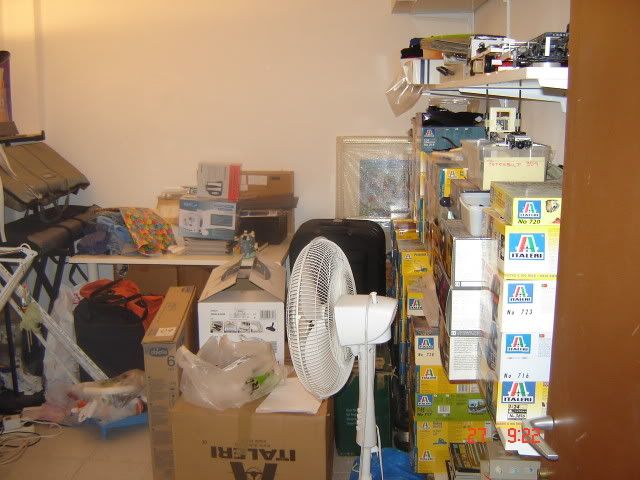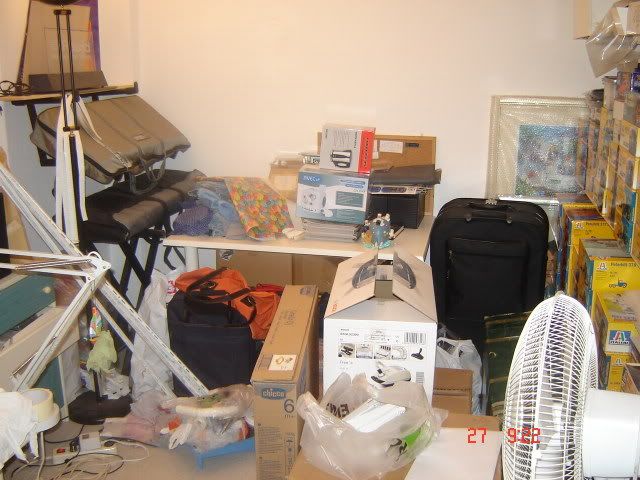 looking the east wall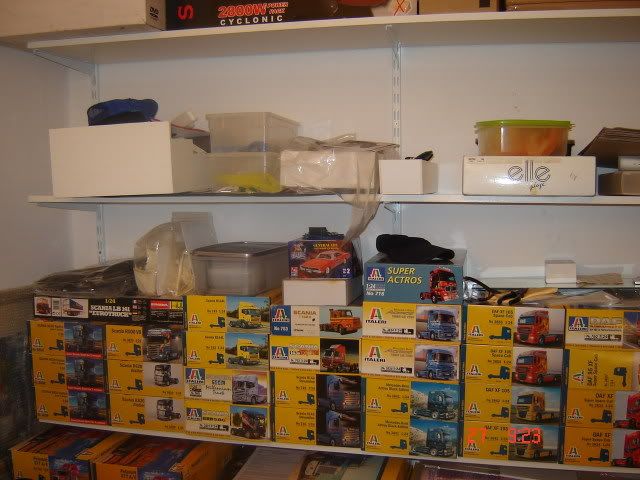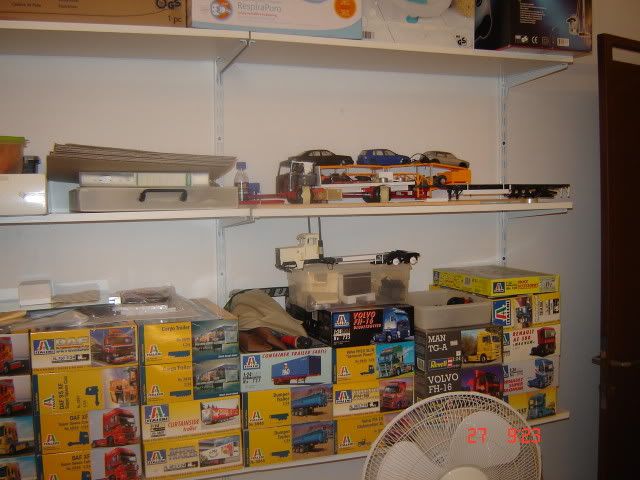 looking the south wall
and last but not least the west wall with the workbench keyboards and hifi