Heres a few Projects that ive got on the go, a couple of them are Long running projects and a couple are ones ive just started. Thought id share what Im workin on.
Ive been on this Johan Heavenly Hearse for a long time now, It is painted with Testors One Coat Laquer "Lime ice" Interior has custom touched added, such as the color matched piping/ foil work, and details on the dash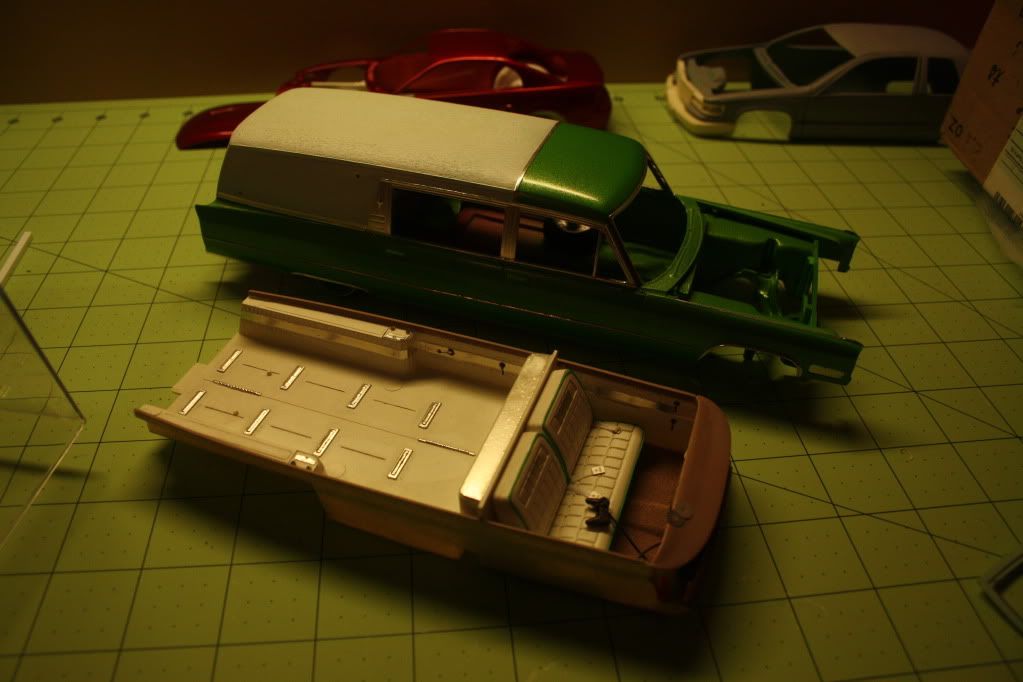 This is the latest release of the lowrider Cadillac from Revell, Painted House of Kolor Tangerine Kandy Intesifier , over Orion Silver with a fine flake. Top and interior are done in Krylon "brown boots" still needs foil and clear. The insets on the seats were sprayed with Duplicolor Nissan Orange which is a different paint.... purposely so it would crackle. I was after the Aligator look, and it turned out pretty good.
1996 Cadillac Fleetwood "Bald top" , This one started out as a Resin 4 door, which I removed the whoe rear roof section and moved it back 4 scale inches, shortening the trunk and makeing the roor and doors longer. It still needs allot of work but its getting there.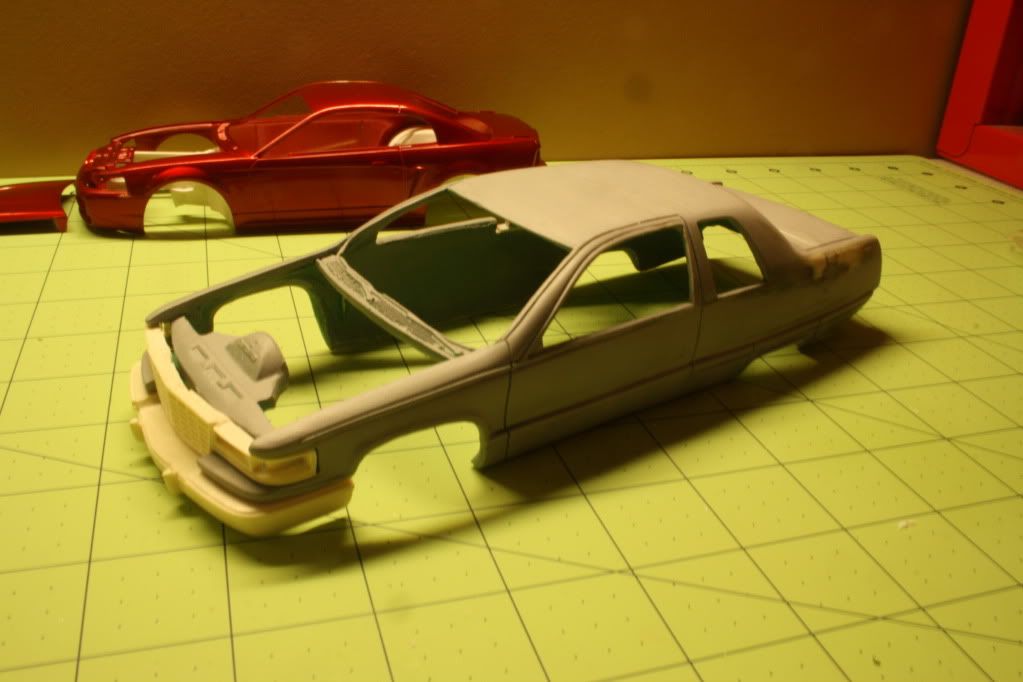 Next up is my "Tow Pig" AMT GMC dually cab, with the deck from the revell GMC wrecker, and a styrene wheel lift that I grabbed off ebay, fully functional, really nice piece..
Just started thie one yesterday, Its a '99 Cobra, painted Metalcast Candy red, over Duplicolor Ford gold.
hasnt been polished or cleared yet.
thats whats currently on my bench.