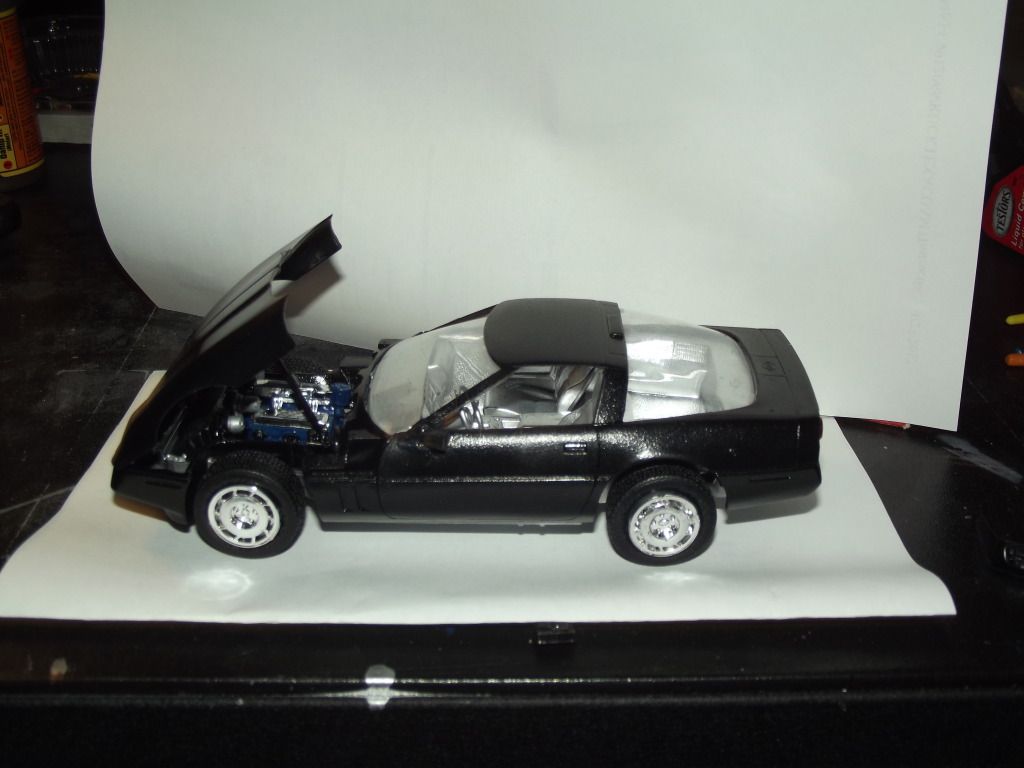 the crovette is done and my step dad was happy with it. i enjoyed this build and i got the plastic bug while building it because it was fun and relaxing. it was my first complete build and i got a big ol glue spot on the side of the body. ( mirror fell off ). it also gave me some fitting issues, guess i should did a mock up. i will do one for my second build.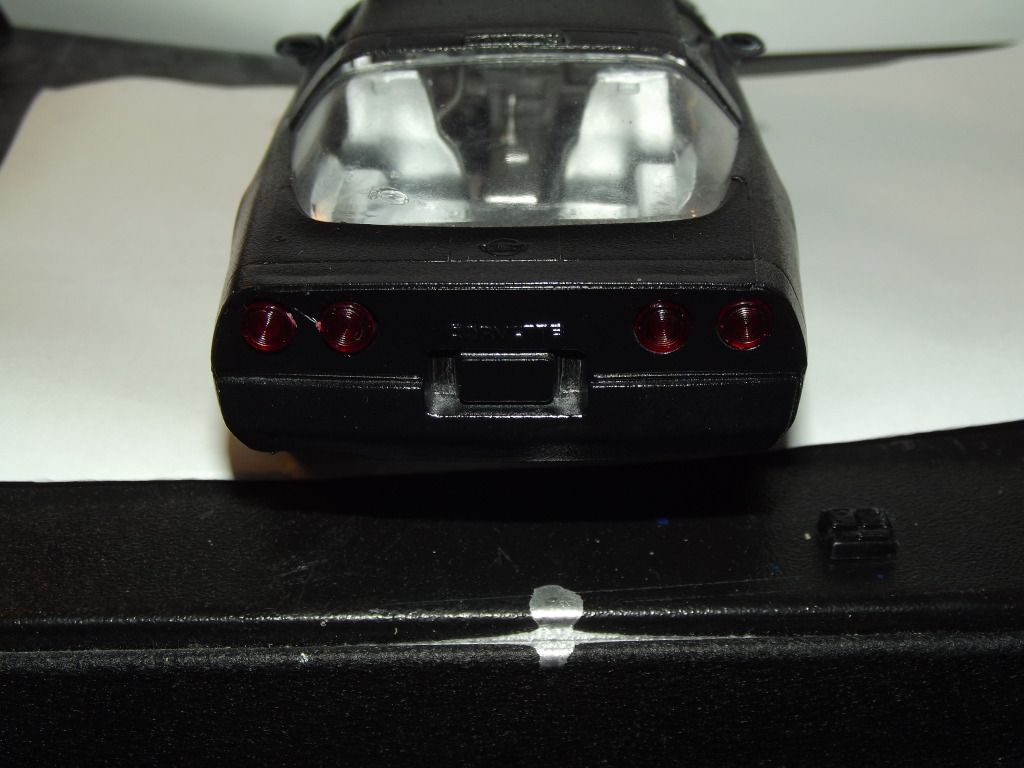 Back view of the windows and interior for some reasom this kit didnt come with side windows werid huh!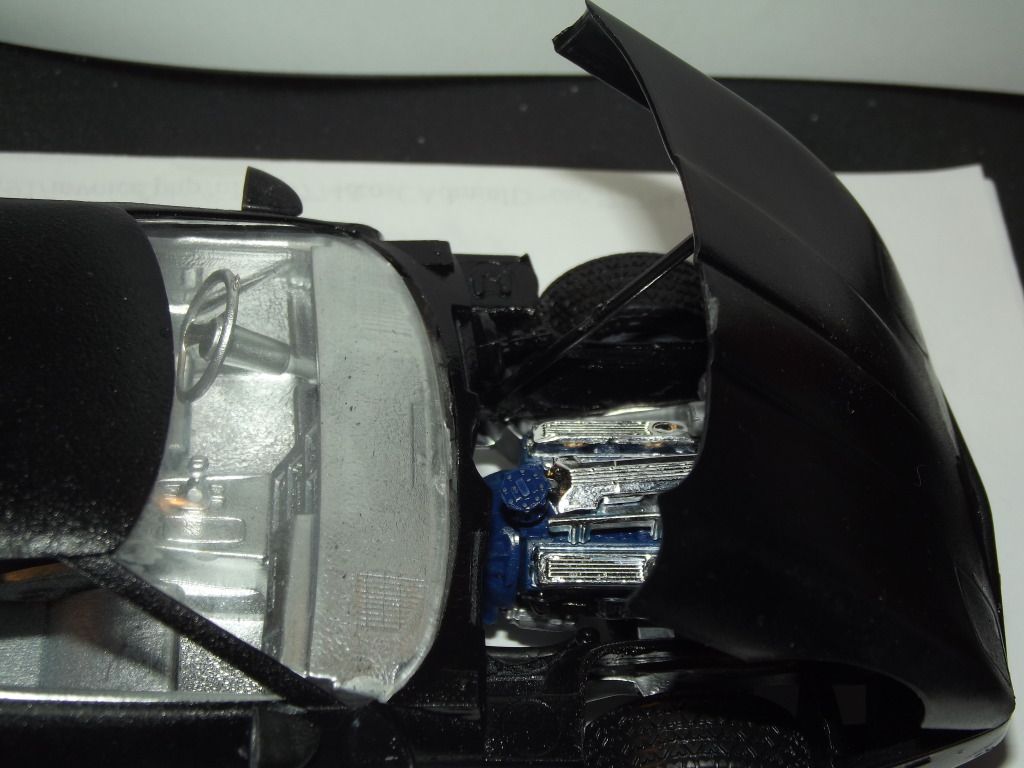 engine view and the hood poped up
another side view. i will upload a video of the car in a little bit to youtube. thanks guys for commenting on the build. looking foward to my second complete build which will be the texaco truck kit.