Thank you for visiting our web site.
Model Cars Magazine is the most popular model car magazine and web site in the world. Our Likes Don't Lie!
---
Our Latest Issue: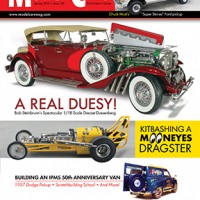 Inside the January 2015 Issue:
Bob Steinbrunn's 1929 Duesenberg
Model Cars Book Review: "50 Shades of Rust"
IPMS Van, by Noel Smith: IPMS's 50th Anniversary van
Commercial Break: AMT's "Super Stones" Ford pickup
Mooneyes!: Kitbashing a late '50s dragster
Scratch building School: Building a '32 Chevy woody
Back to Basics: Cliff Read's 1957 Dodge D100
Read More »
---
Some recent new kit reviews: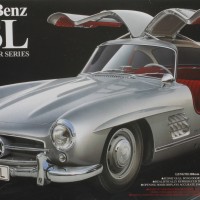 Tamiya's new Mercedes-Benz 300SL
Tamiya has released their new Mercedes-Benz 300SL 1/24 scale kit, and it is a beauty!
Check out the photos to see this great new kit.
Read More »
---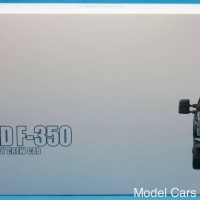 MENG Ford F350 Super Duty Crew Cab
We got a sneak peek at the new 1/24 scale MENG Ford F350 Super Duty Crew Cab kit. It is a beast! The box itself weighs over 2.2lbs, and it's a big and thick box too boot! The kit is fantastic. We...Read More »
---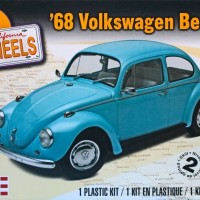 Revell '68 Volkswagen Beetle
1/24 Scale
Revell has released their latest VW kit, a "1968" VW Beetle. There are quotes around the year, 1968, for a reason. It's hard to tell exactly what year it is. For one thing, it's not a stock US '68 Bug. It may be stock...Read More »
---
Tamiya's New LaFerrari 1/24 Kit 
Tamiya sent their new, and gorgeous, 1/24 scale kit of Ferrari's newest supercar, the LaFerrari. This kit is incredible. It is on par with their earlier Enzo kit, but with a more beautiful body and shape. There is also available separately a photoetched detail...Read More »
---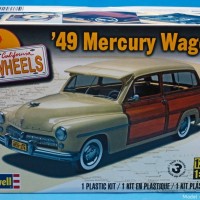 Revell '49 Mercury Wagon
Revell's new '49 Mercury Wagon was just released, and it's a great one! Check out these photos for a quick look.